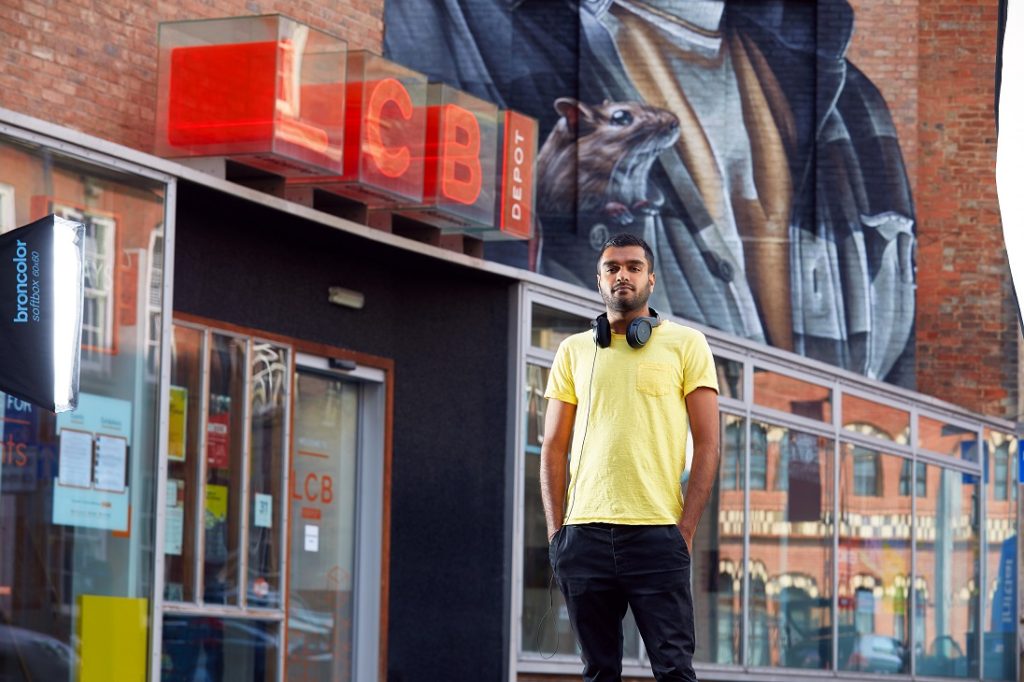 LCB DEPOT : LEICESTER'S HUB FOR CREATIVE PEOPLE & BUSINESSES
We're home to over a hundred creative businesses from Animators to YouTubers in workspaces at three sites in Leicester's Cultural Quarter – LCB Depot (56 businesses), Phoenix Square Workspaces (33), and Makers' Yard (20). We also have 70+ creative businesses who use us as their postal address – our 'PO Box' service. See Who's Here
Makers' Yard 82-86 Rutland Street, Leicester LE1 1SB
Studios for artists and designer-makers, since 2013.
Phoenix Square Workspaces Phoenix, 4 Midland Street, Leicester LE1 1TG
Workspaces and Business Lounge for creative businesses, inside the building that houses Leicester's Independent Cinema, Art Centre and Café Bar, since 2009.
Like to join us?

Spaces in our co-working Business Lounges at LCB Depot and Phoenix Square cost £75 a month. Currently we have three spaces at LCB Depot, and one at Phoenix Square.

Our workspaces start from £203 a month : we have two workspaces available at LCB Depot; two workspaces at Phoenix; one studio (No.8) and one bay in a shared studio (No.9) at Makers' Yard [28th October 2022].

Details
Reception

Opens Monday to Friday 9am to 5pm for our tenant businesses, visitors and deliveries.

Our four meeting rooms are bookable for events for up to 7, 14, 16 and 40 people, Monday to Friday 9am-5pm.
Exhibitions & Events

See our events programme and come along to LCB for Last Friday street food nights, art exhibitions, networking for creatives, comedy, spoken word, creative family days, makers markets, popup shops, and more!
Support for businesses

Talk to the friendly team at Bizgateway if you need support in your Leicester/shire business – free 1-to-1 advice, webinars, access to finance/grants, and more. See their workshops and events

Looking to start or grow your creative enterprise, or to network with other creatives? Try

Leicester Startups
Leicester Innovation
DMU Innovation Centre
DMU Crucible Project
Case Cooperative
DMU Made Creative Entrepreneurship Programme
DMU Works Enterprise & Entrepreneurship
Creative Leicestershire
Creative Coffee
Create Leicester
Film Leicester
Sir Thomas White Loan Charity
Leicestershire Etsy Team
We couldn't do what we do without the hard work, support and ideas of our friends and partners:
LCB Depot, Makers' Yard and Phoenix Workspaces are owned and operated by
Leicester City Council | City Development & Neighbourhoods | Tourism, Culture & Investment
See LCB Depot's Accessibility Statement (July 2022)
See how we handle personal data in our Privacy Policy