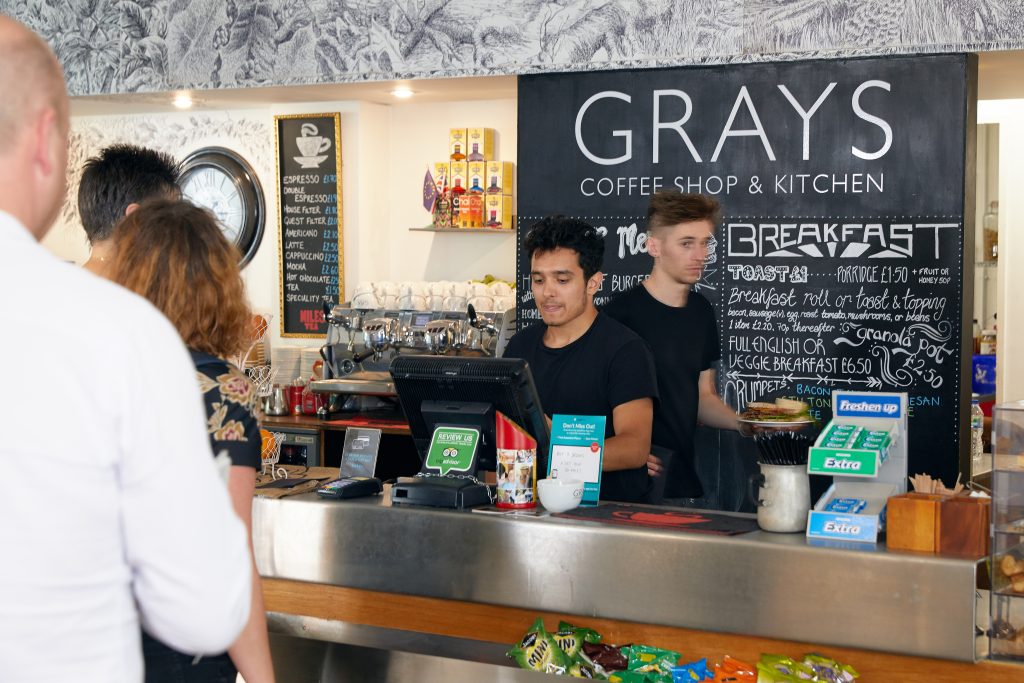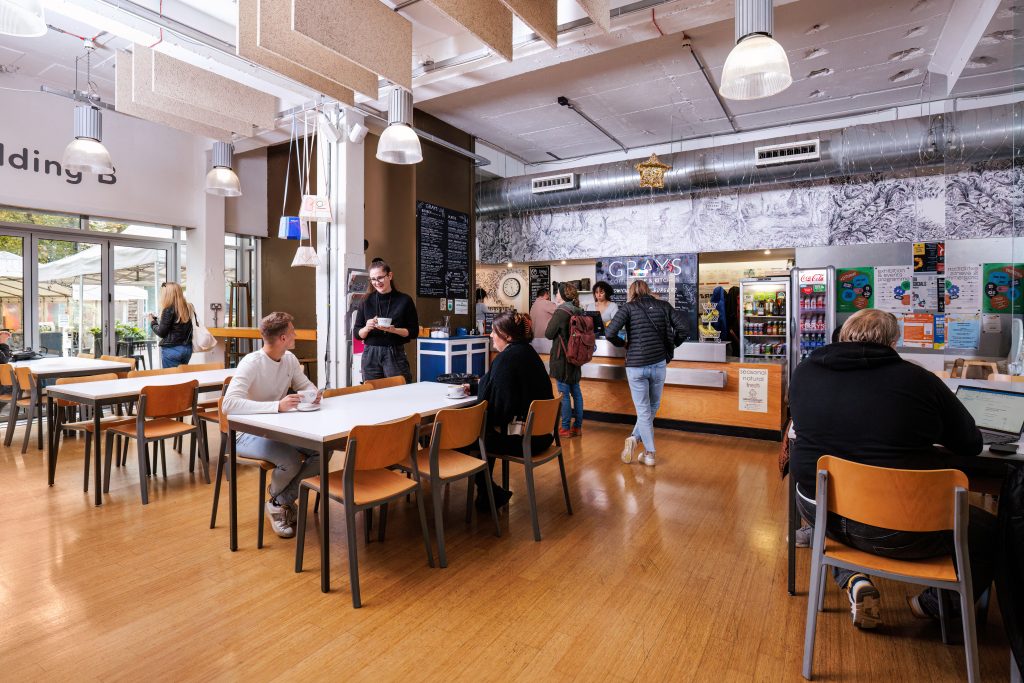 Coffee Shop Monday-Friday 9am-4.30pm, and
Brunch/Lunch, Monday-Friday 9am-2pm
Serving up fresh, seasonal, exciting food and award-winning coffee, Grays Coffee Shop & Kitchen is a great place to network and relax with friends or colleagues over breakfast, lunch or a snack. Try one of our famous burgers or sandwiches. Veggie options always available.
Don't just take our word – check out what people say on Trip Advisor


"Staff as great as the food! Amazing food, fresh and tasty. Lots of veggie and vegan options. The breakfast is epic! Staff are LOVELY. Fantastic place- I love it"
July 2022

"So pleased I found this amazing place. My new 'go to' when visiting the city. The menu is quirky (including a lasagne sandwich!) All of the food is amazing and very good value. Have had really good breakfasts, brunch and lunch. The steak and eggs is the best I have had! The atmosphere is relaxed and friendly. Had the added bonus of being able to sit outside last time. This place never disappoints"
May 2022
" The menu changes almost every day, but the quality of food is consistently amazing. There is no better place to go for lunch in Leicester. The fact that they also do the best burgers in Leicester also seems to go under the radar unfortunately. Just go there, it's Gray-t! "
April 2018
" These guys continue to serve delicious food and great coffees. Big smiles ,good banter front of house and top chef-ing in the kitchen. Why eat at multinationals when you can have this sort of top notch food.. There are other independents in the city but none can match what Grays are doing."
December 2017

Read a Leicester Mercury review of Grays from November 2016 – a 9/10 score!
Grays is located on the ground floor of LCB Depot – walk straight in from Rutland Street. The counter is on your right, past the orange wall.
#
For free WiFi when you're in Grays, get the login from Reception/posters on the walls.
Follow Grays on Twitter, Facebook and Instagram
Please let Grays staff know if you have any specific dietary requests (e.g. vegetaran, vegan) or food intolerances (e.g. gluten, nuts, seafood)
Grays provides fantastic catering for all LCB Depot meeting room bookings. If you're looking for something a bit different, just call Chris or Grahame to discuss your requirements.
Email Grahame or Chris at grays@lcbdepot.co.uk or call 0116 261 6827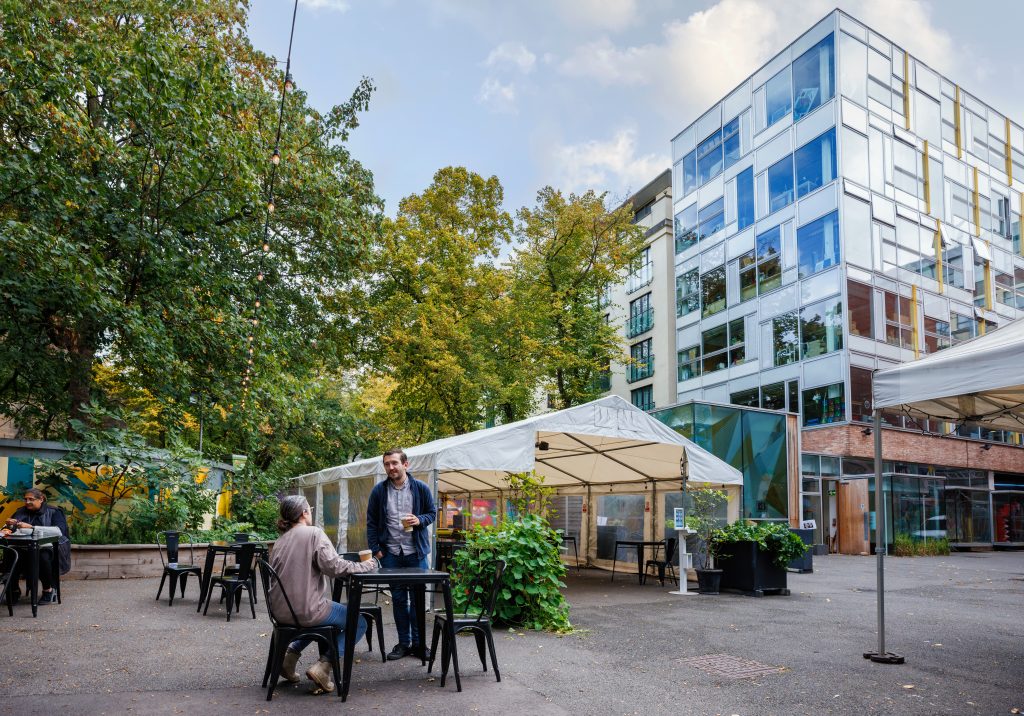 #

See more on the Grays website


---
For LCB Depot tenant businesses, the internal number for Grays is 2027.