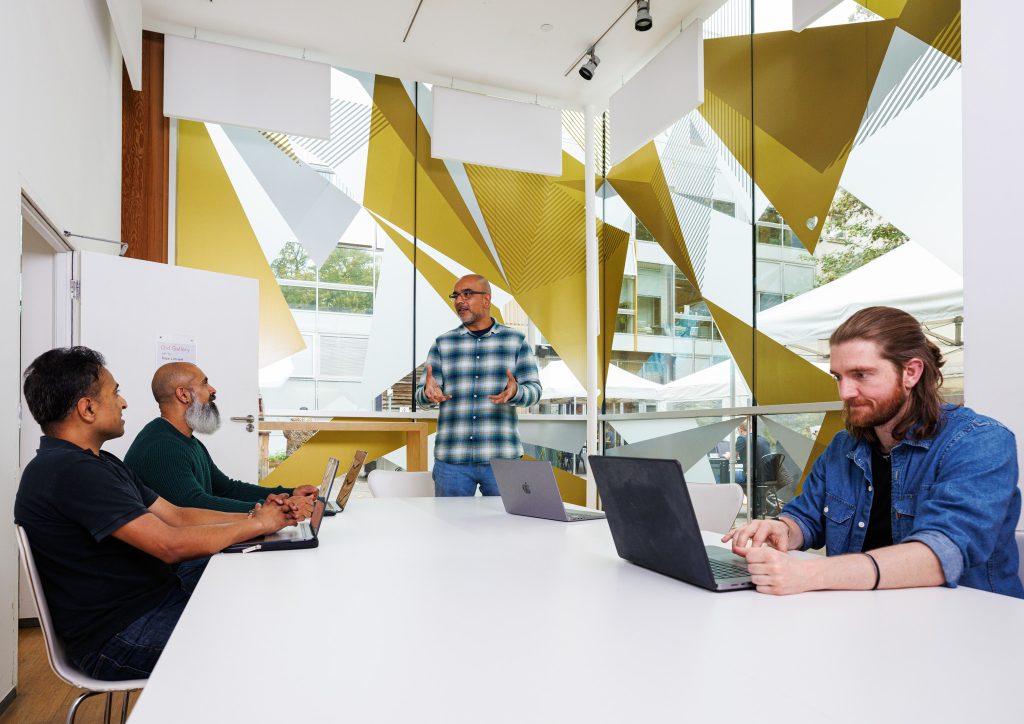 Situated in the heart of Leicester's Cultural Quarter, LCB Depot is nearby to hotels, public car parks, and within walking distance of public transport links. Our cafe-bar Grays is open to the public Monday to Friday 9am to 4.30pm and can provide delicious food and drink and bespoke catering options for your event with us.

1) MEETING ROOMS: TRAINING, MEETINGS, PRESENTATIONS, NETWORKING EVENTS

We have four spaces to hire from Monday – Friday between 9am – 5pm. Our spaces are ideal for filming or photo shoots, team training/away days, workshops and much more!

Our Current day hire rates are…
Print Room
19 sqm, seats up to 7 around one table, £10/hour +VAT See inside

Old Gallery
20 sqm, seats up to 14, flexible layouts, £145/day, £24/hour +VAT See inside

Garden Room
32 sqm, seats up to 16, flexible layouts, £145/day, £24/hour +VAT See Inside

Courtyard Room
48 sqm, seats up to 40, flexible layouts, £195/day, £32/hour +VAT See inside

Lightbox Gallery (if available between exhibitions or permitted to be closed for a private event)
102 sqm, seats up to 60, flexible layouts, £300/day, £50/hour +VAT See inside

Our prices include free wifi, large LED screens for presentations; tower extension leads with AC/USB sockets; and flipcharts and pens.
See a summary of our room hire and catering prices
BOOK A SPACE AT LCB DEPOT

Firstly, call 0116 261 6800 or email info@lcbdepot.co.uk to check availability for the room, date/s and time/s you need – please don't make your booking (in step 2, below) before you check availability with us

Confirm your booking – complete and send us your online booking form
2) WHOLE SPACE HIRE

Outside of our business centre operating hours you can hire LCB Depot to have to yourself for; corporate celebrations/ parties, network gatherings, presentation talks or launch parties. The list could be longer! With a large tree lined city centre courtyard and an informal service style everyone attending can relax and enjoy their time here.

As part of your booking, you will be surrounded by artworks from local Leicester artists, have access to safe cycle parking and additional free spaces inside Grays cafe, or outside in our courtyard. We also offer tasty catering from Grays, including hot beverages and lunch packages. Our close proximity to Leicester train station, and bus station, is handy for those who are travelling from further afield!

LCB experience that adds kudos to any event 120sqm+ clear space with concertina doors that open out to an adjoining tree lined courtyard

-Tables and chairs cleared for network style event 240+ people
-Seated presentation 70, standing 100, café/ bistro style 50.
-Sit meal 40-70, Standing buffet 40-120+, seated buffet 40-70, courtyard BBQ
Starting base price before we build in any food, drink and entertainment/ set up needs is £160/hour +VAT

See Grays event food hire offer and prices here
Imagine discovering a Michelin Star restaurant, or go for street food style

Need the event project managed, we can do that too. Depending on budget and additional requirements like, DJ's, live presentation, live music, lighting etc
BOOK LCB FOR PRIVATE HIRE AND EVENTS FOR EVENING OR WEEKEND

Firstly call 0116 261 6800 to get assigned to a personal event manager and outline your ideas, let us know your event budgets for hire fee and catering and check availability

If you order catering, please let us know if you have any specific dietary requests (e.g. vegetarian, vegan) or food intolerances (e.g. gluten, nuts, seafood)
Parking

See our location & parking info, including discounted parking for users of our meeting rooms.

We get a £7.95 day rate with NCP opposite us on Halford Street, although other NCPs do better rates but are further away.
Accessibility

our hire spaces are all on the ground floor. We have an accessible toilet linked to our Garden and Courtyard Rooms, and another in our cafe-bar. If you are a Blue Badge holder coming to a meeting here you can ask us to reserve a parking space for your vehicle in our courtyard.
Payment and discounts

We can invoice you after the event or you can pay on the day by debit/credit card (currently not American Express).

Block booking discount – we offer a 10% discount on the room hire rate when you make 6 or more bookings at the same time (for the Courtyard, Garden & Old Gallery rooms but NOT the Print Room)
See our Contact/Find Us page for our location and directions.
View our terms and conditions of room hire.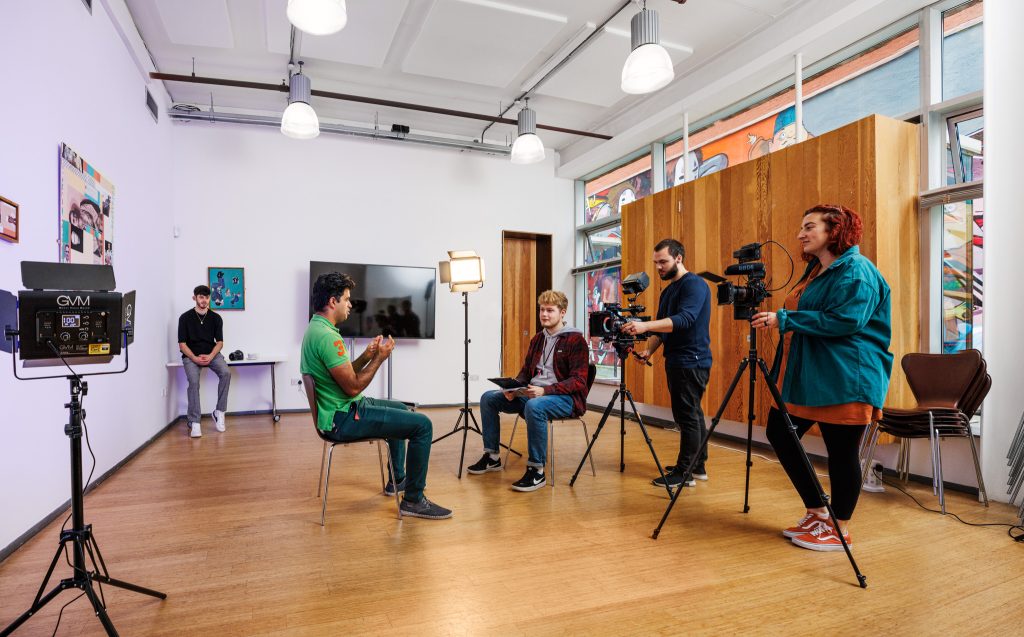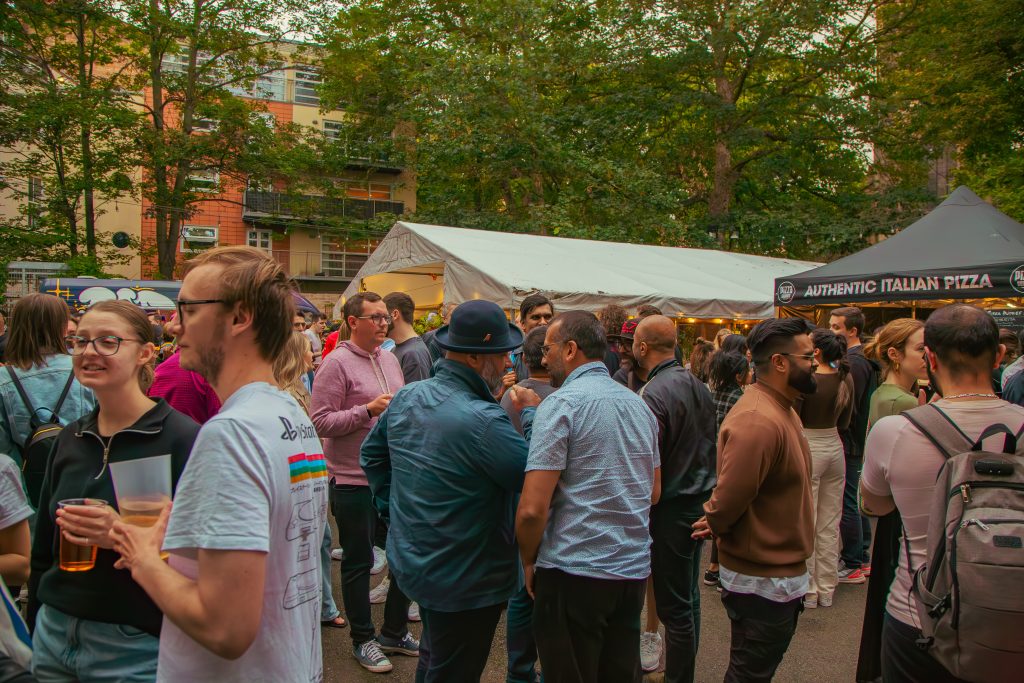 ---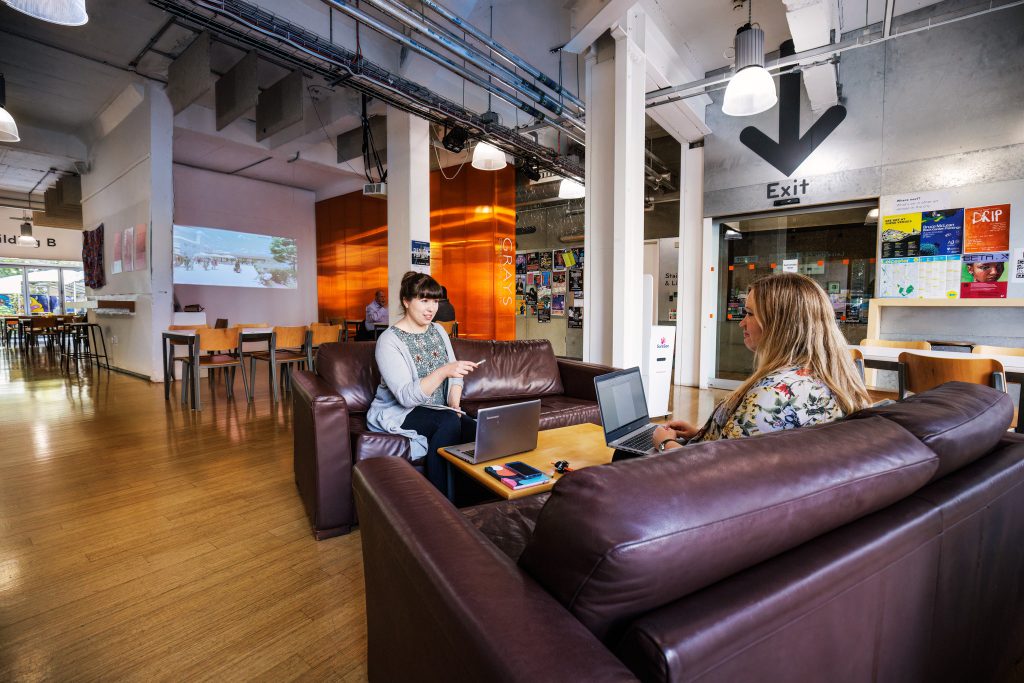 Leicester City Council's VAT number is GB 115337004

[TR&LCC : CR 18/114 | GR&OG 12/75 | PR 6] plus VAT
---