CRAFTY SEW AND SO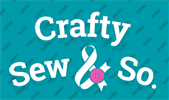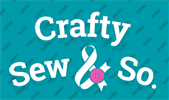 Shop for gorgeous fabrics, haberdashery, patterns and sewing gifts and Join us for crafty workshops. Studio 8 at Makers' Yard.
W: https://craftysewandso.com/
Freya and Sarah met in 2014 and began discussing their dreams of opening a workshop space and haberdashery shop. We opened Crafty Sew & So in 2015, to bring you a range of exciting crafty opportunities and a beautiful range of sewing equipment and hand selected dressmaking fabrics. Crafty Sew & So aims to inspire everyone to pick up a new hobby or develop their skills in an old one. We offer workshops in a wide range of crafts and we are excited to bring you new and exciting products.