A group exhibition of still and moving image, presented by second year BA Photography & Video students from the Leicester School of Arts at De Montfort University.
It seems to be part of the human condition to look beyond the horizon. But our fascination with the future is often woven into the familiar patterns of what we know. To be a visionary is to break free of such conventions, demanding curiosity, creativity, tenacity and a willingness to push established boundaries, in order to affect change.
As the work in this exhibition demonstrates, being a visionary is about seeking out what can be.
Join in a fun workshop with artists from Visionaries at Easy Saturday family day on May 12, 12-4pm.
See more about the course at the DMU website
PLUS
Cafe Exhibition featuring the work of the next generation of photography students from local FE colleges : the Photo.N Collective from Leicester College; and Beauchamp College, & Wyggeston & Queen Elizabeth I College, on show in our cafe-bar area.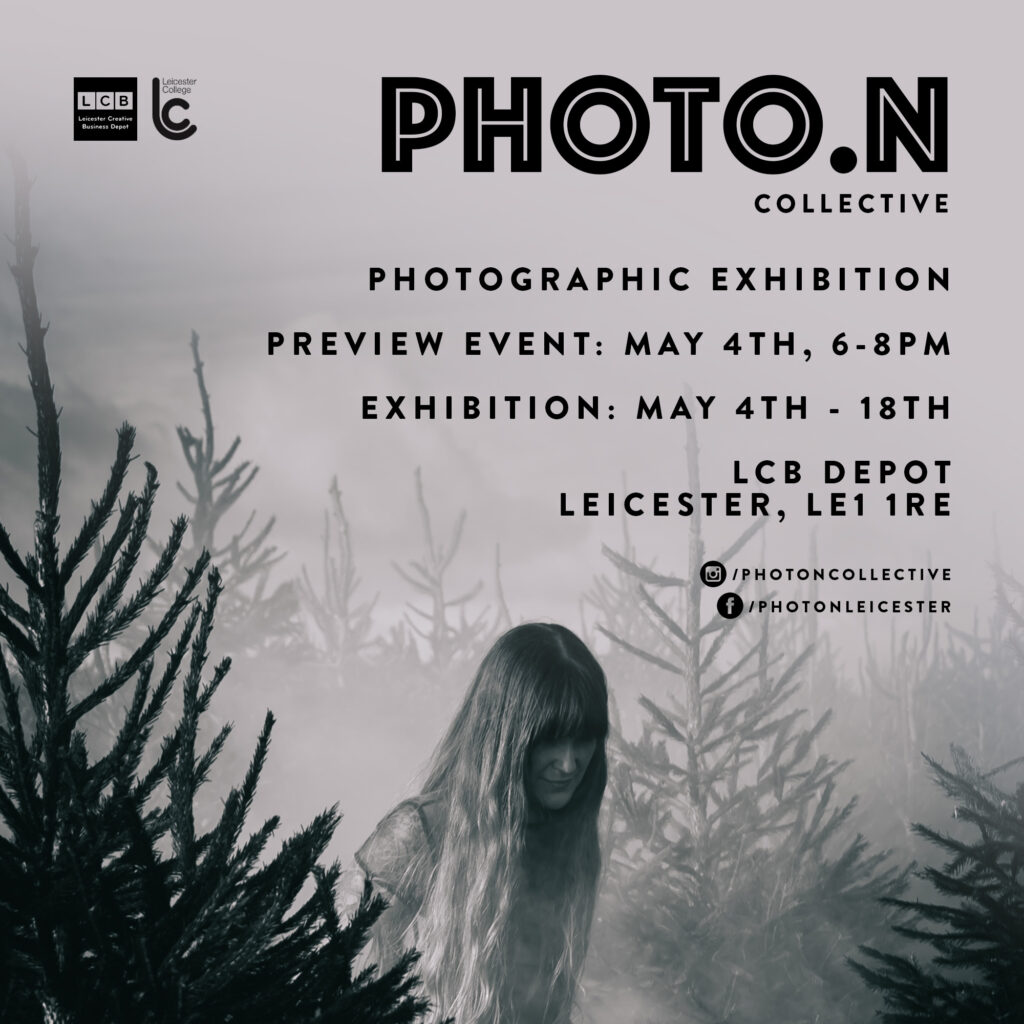 #
Come to the Launch Event for Visionaries Friday 4 May 6-8pm
#
Please note : LCB Depot wil be CLOSED on Monday 7 May for the Early May Bank Holiday.