The World Reimagined is a ground-breaking, UK-wide art education project to transform how we understand the Transatlantic Trade in Enslaved Africans and its impact on all of us.
The World Reimagined will see trails of large Globe sculptures in seven cities across the UK – including Leicester – in August-October of 2022, created by artists to bring to life the reality and impact of the Transatlantic Trade in Enslaved Africans.
The Globes will be created by both established and undiscovered artists, alongside Globes created through unique collaborations that bring together communities and icons with artists. Following the three-month-long exhibition, the globes will be auctioned at Bonhams later this year, with all proceeds going to The World Reimagined and paying the artists who have brought the journey to life.
See the Leicester artists taking part in The World Reimagined.
See the Leicester trail of globes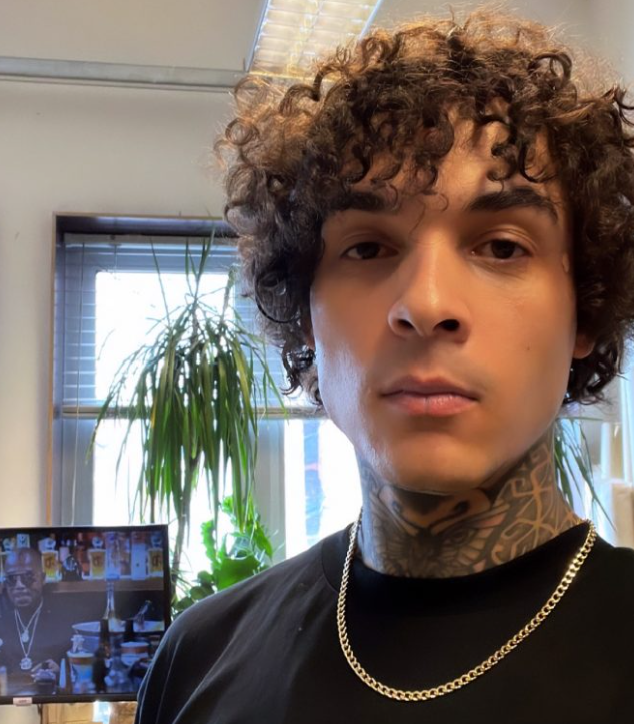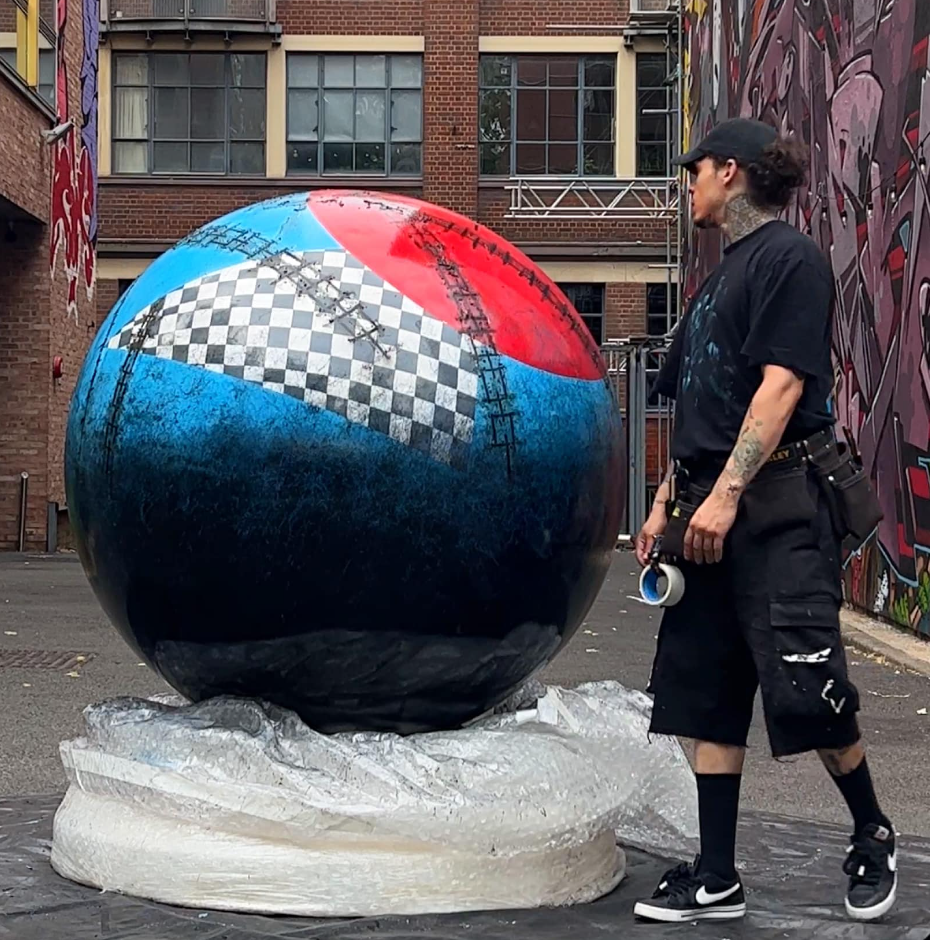 One of the Leicester trail Globes is by LCB-based artist Marcus Dove (above); and LCB Depot will present Globes from Humberstone Academy, Charnwood Primary School and Leicester College [update 28 September – these school/college globes have since moved to Highfields Library and the African & Caribbean Centre.]
Marcus says:
"My piece is finished with my usual process of gunpowder but in the form of chains that scorch the surface of this globe. The base is painted in a light-swallowing black that conveys one of the darkest times known to man.

Rising out of the darkness amongst the emancipated chains are block shapes in red, these represent the blood shed and severities.
Spaces of voided grid in the background are there to remind us that there will always be a part of people missing due to the atrocities of slavery and their ramifications.
All of this is based on a background of blues, which are the inverted colours to black skin tones because incarceration and slavery was the exact opposite to what the victims should have been experiencing; freedom."
#
Take the Journey of Discovery Tour : explore The World Reimagined Globes and join Opal 22 on a Journey of Discovery through Leicester past, present and future on Saturday 29th October, 12.00 – 3.30pm, free – starts at Leicester train station. Sign up for the tour at Eventbrite.
Find out more at The World Reimagined website