Summer Art Trail is a journey between places around Leicester.
Summer Art Trail was devised and organised by Silver Vine Arts, a non-profit, artist-led collective whose mission is to enhance and highlight the arts.
Exhibitions and events will be held across the city celebrating visual art, film, photography, installation, spoken word and music. The Trail is held in different venues within walking distance of each other and this year is included as part of City Festival 2015.
LCB Depot will be open during the Summer Art Trail period on

Monday 17 – Friday 21 August 9am – 5.30pm – Leila Galloway, Lightbox
Saturday 22 August 12-9pm live music, art, food – Cafe, Gallery, Lightbox
Monday 24 – Friday 28 August 9am – 5.30pm – Gallery & Lightbox
Tuesday 1 – Friday 4 September, 9am – 5.30pm – Gallery
Closed Sundays 23 & 30 August, Saturday 29 & Monday 31 August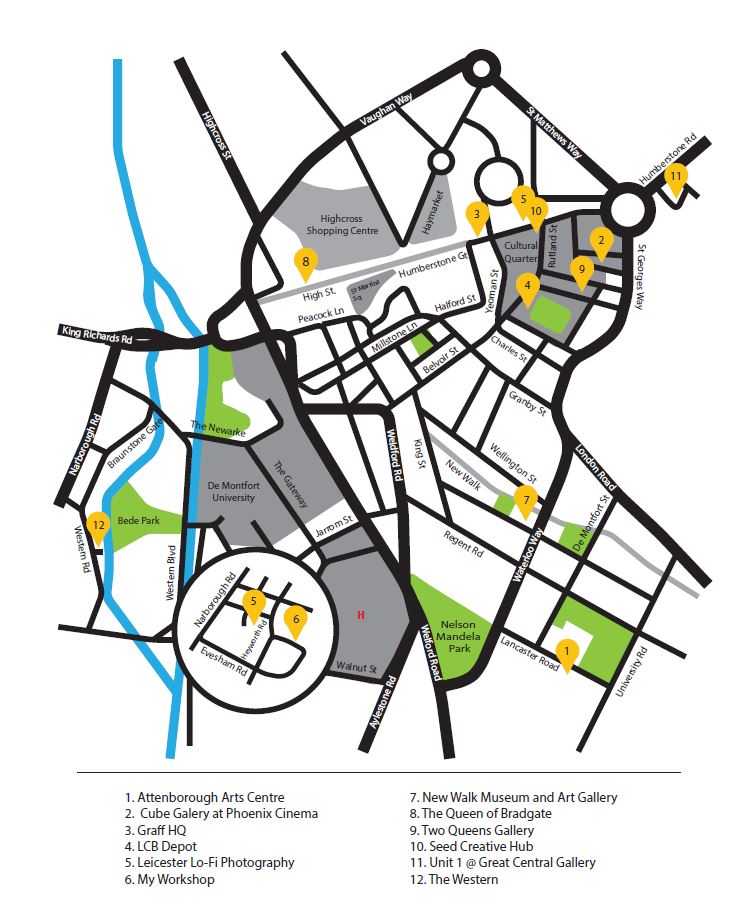 See the Summer Art Trail booklet here