A collection of large-scale postage stamps for a fictional country that symbolises a home for migrants, by Farhad Berahman. The work explores the theme of displacement and the resettlement of communities. The images used in the stamp designs represent countries that have the highest number of refugees in the UK including Iran, Syria, Afghanistan and Sudan.
On show in the courtyard at LCB Depot.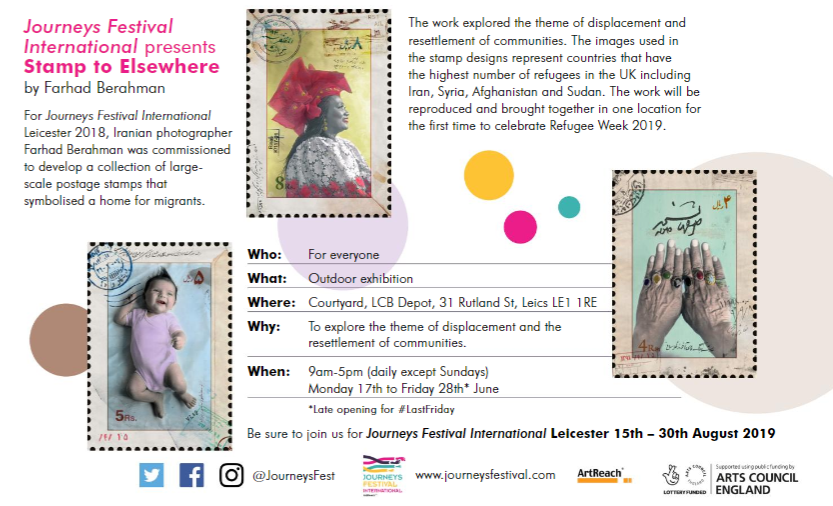 Presented as part of Journeys Festival International Leicester's year-round programme.