Once more, Leicester artist Marcus Dove curates an exhibition at LCB Depot of artworks by local artists at different stages of their career from the well established and professional to high-level emerging talent, following on from Spec 1 in September 2019 and Spec 2 in September 2020.
Artists on show include Tim Fowler, Joe Docker, Shane Coles, Agent Provocateur, & many more!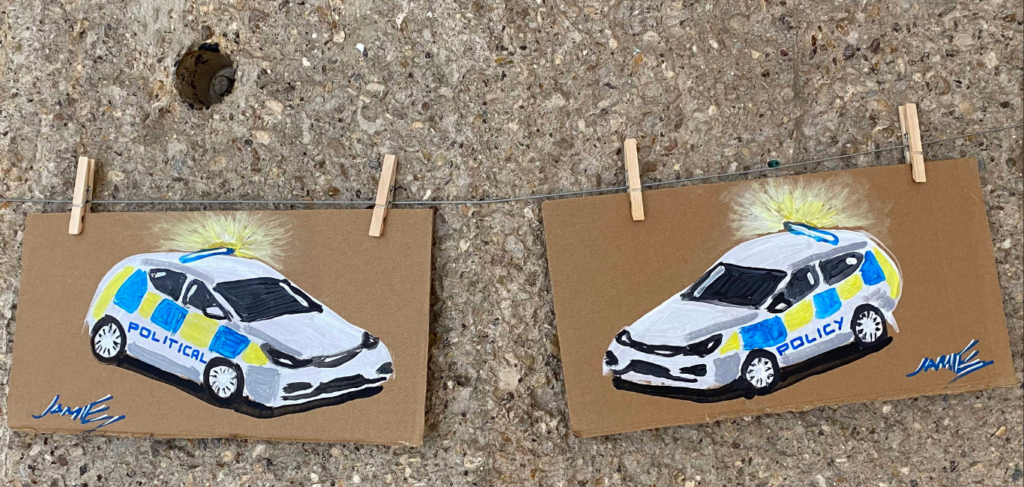 Jamie Smith / Untitled
"SPEC, by definition means 'in the hope of success but without any specific plan or instructions.' With this being the ethos, Marcus Dove has curated a group art exhibition free from an underlying theme and has pulled together a collection of work from local creatives to bring about a body of work that ranges from large scale painting, photography and even installation."
Marcus Dove (Exhibition Curator and Artist)
See a Leicestershire Live story about SPEC 3 (13th July 2022).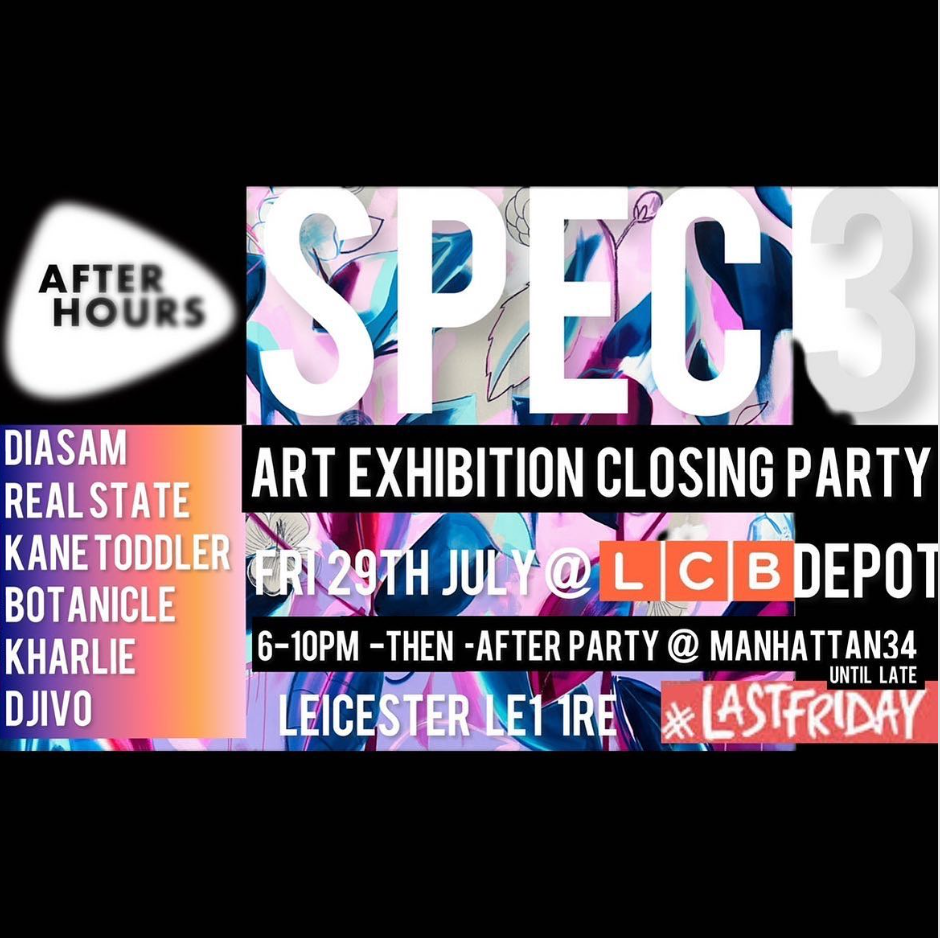 Opening times
Monday to Friday 9am to 5pm
Closing party and late night Friday 29th July until 10pm, at Last Friday street food night – *exhibition free 9am-10pm; 5-10pm £2/£2.50 entry to street food night, followed by afterparty across the road at Manhattan
Saturday 30th July 1pm-9pm at Midlands Makers Summer Market, free entry, donations to food bank welcome