Talks and drinks for the creative community. Knowledge sharing & inspiration, in a bar. Thought-provoking discussion and presentations with the best and the brightest advertising and marketing people.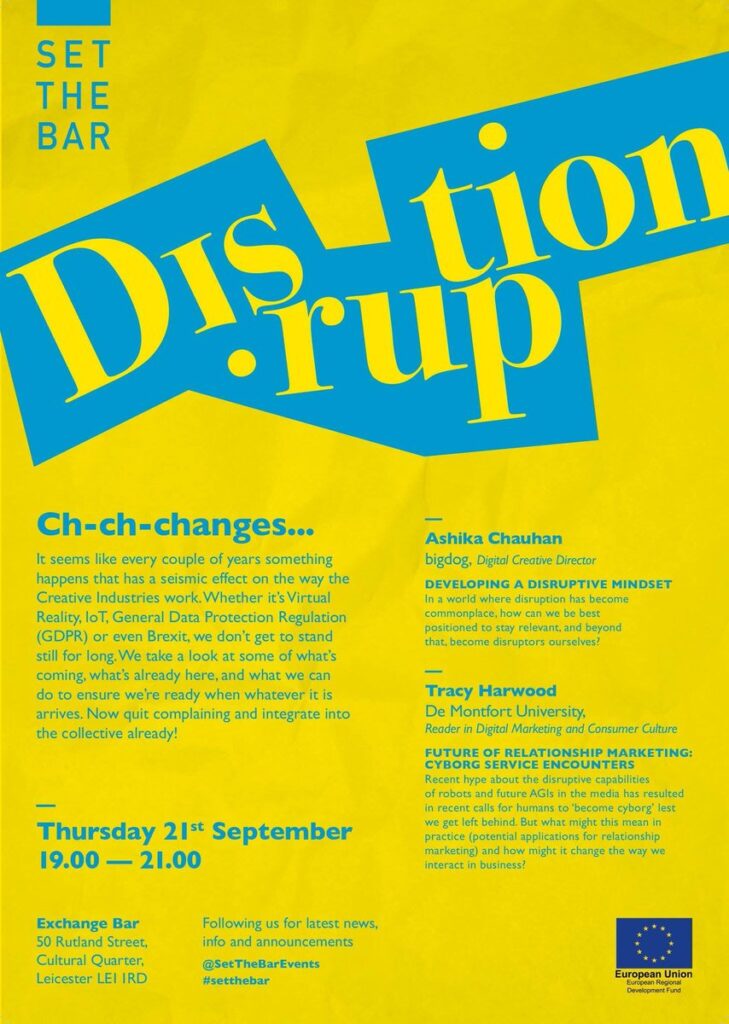 Exchange Bar, Rutland Street, Leicester 7-9pm
7pm+ on Thursdays 21 September, 26 October, 23 November & 14 December in a Leicester city centre bar – see @SetTheBarEvents on Twitter for updates.
Set The Bar is funded by ERDF.