Each year we award prizes to works in the annual open exhibition at Leicester's New Walk Museum & Art Gallery – at the Open 28 exhibition in 2017 we chose Jane French, Catherine Headley and Tiffany Tangen.
Their work will be on show in our meeting rooms from Summer 2017, and in our Lightbox gallery 27 June – 19 July 2018.
Exhibition launch: Friday 29 June from 6.30pm
Come to the launch of the exhibition on Canteen street food night – tasty delights from some of the best of British street food vendors, music, comedy acts and free rickshaw rides!
#
Please note : our What's On brochure May to August 2018 incorrectly listed this exhibition as being on show from 11-29 June instead of 27 June to 19 July. We apologise for this error and for any inconvenience it may cause.
#
Jane French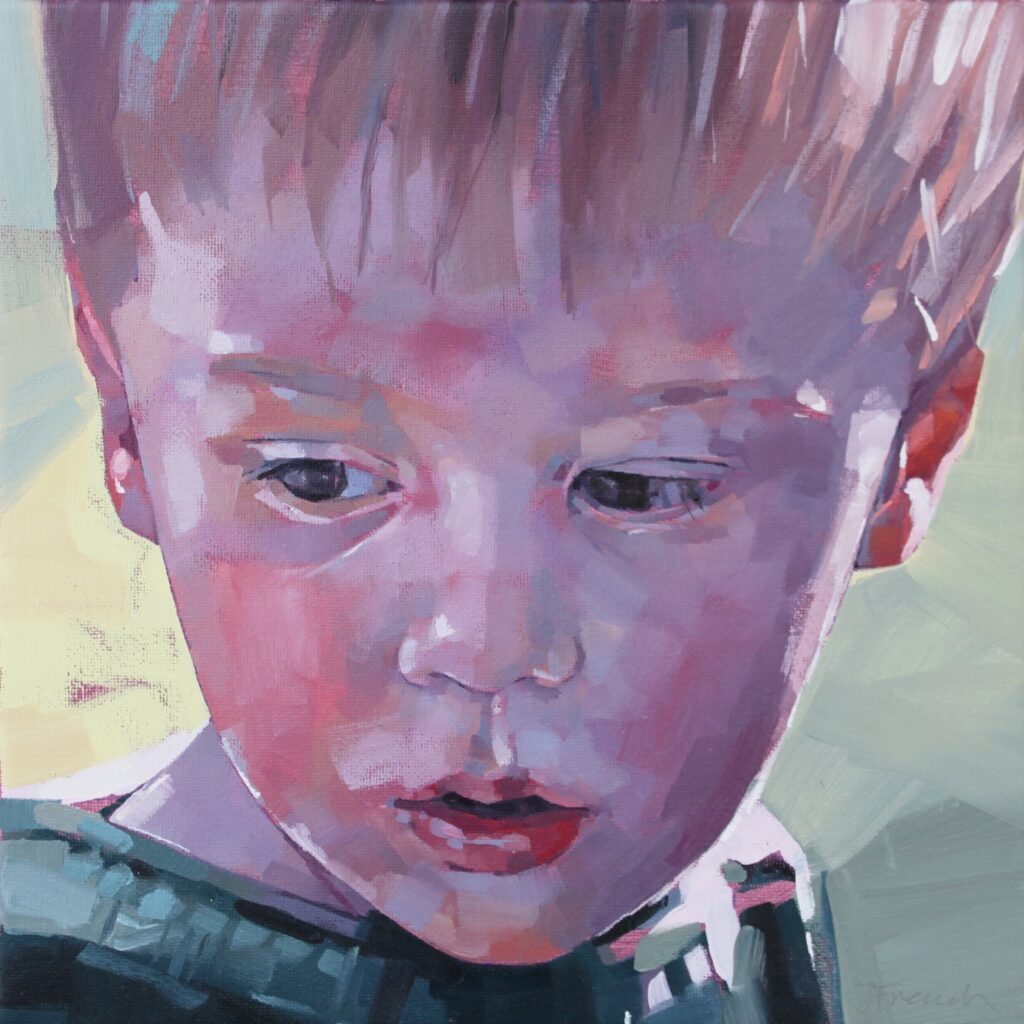 Jane grew up in West Sussex and studied Fine Art at the University of Newcastle-upon-Tyne from 1984-88. In 1996 she completed an MA in Design and Manufacture at De Montfort University. Since graduating she has worked as both a graphic designer and an illustrator. She now paints full-time from her studio at home in Leicester and teaches part-time at a number of different Leicestershire venues.
Jane is a member of the Leicester Society of Artists and in 2015 won the Charles Stanley Gold Award at their Annual Exhibition. She has pieces in local and national galleries and is regularly commissioned by individuals and commercial organisations.
Jane paints portraits, landscapes and still life oil paintings, enjoying the texture and intensity of the paint. Her paintings are classically well-crafted but contemporary in both style and format. She is often inspired by objects or patterns. These are either depicted literally in her still life work or featured as part of her portrait work in order to evoke memories of a specific time or place.
www.janefrench.co.uk
#
Catherine Headley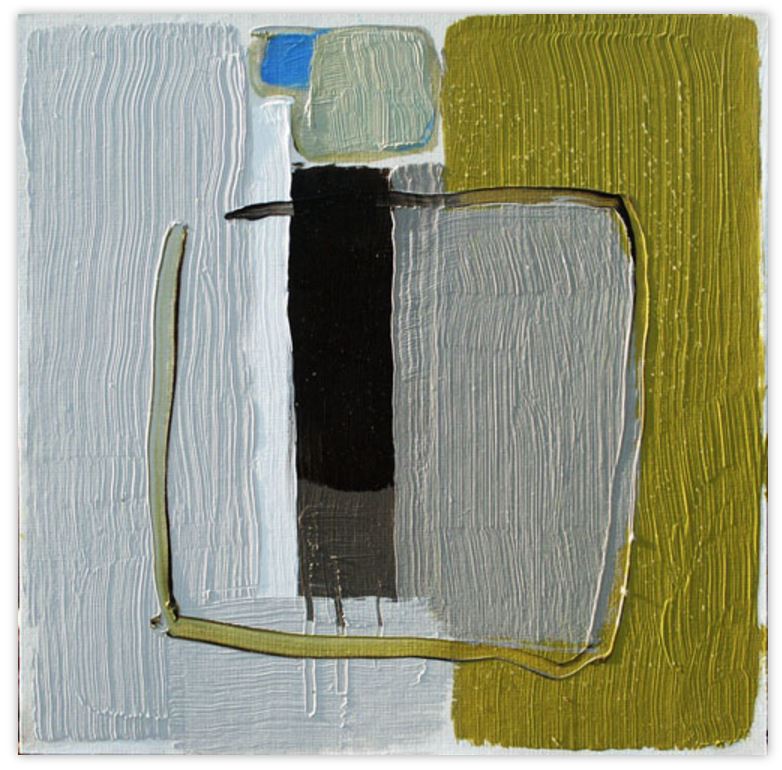 " My inspiration comes from my visits to Penwith in Cornwall, a magical land encircled by seas. A land littered with the detritus of the past, from Bronze Age cromlechs and Celtic crosses to the ruined engine houses of its abandoned tin mines.
The moors are a pagan world of standing stones and sweeps of bracken crowned by granite cairns and above the cliffs, a prehistoric landscape of small, misshapen fields, cattle pastures held fast since the Iron Age in a web of granite hedge banks.
My colours, intensified by the dazzling Atlantic light, are the gorse and the heather, sea and sky, the strident greens and yellows and orange-gold of lichens on granite and a multitude of greys.

My imagery comes from the stones. I am excited whenever I come across a menhir or quoit, stone circle, barrow or cairn. Recently I have visited the fogous of Carn Euny and Halligye. Named from the Cornish word fogo, 'cave', the purpose of these enigmatic structures, built in the Iron Age, is not really known but the majority opinion is that they had spiritual significance. They consist of stone-lined and roofed passages, often with subsidiary passages and chambers. In the courtyard house settlement of Carn Euny the fogou is quite invisible from above ground. A low stone-lined passage leads to a remarkable circular corbelled room, more than two metres high and four metres across. Further passages lead from this room. "
www.catherineheadley.co.uk
#
Tiffany Tangen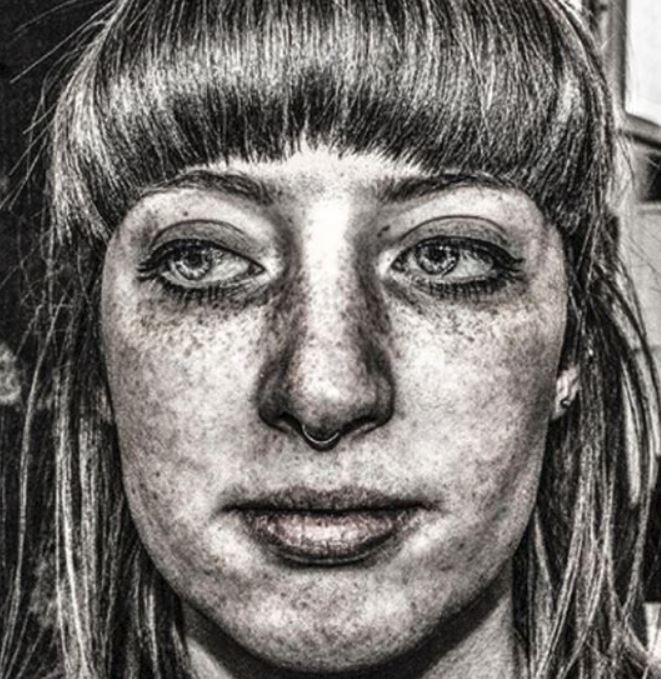 Tiffany Tangen is a portrait photographer and photo-manipulator. Her work looks at the twilight world of the menacing and the grotesque in a subtle, realistic and ambiguous manner. Tangen's images emphasize her subjects' faults and personal insecurities and glamorizes them juxtaposing commercialism with the contemporary. Her work studies the physical and mental strain on ordinary people. Using heavily contrasting darks and lights alongside intense clarity, the work reveals every detail and imperfection of her subjects. Currently her work reflects the mindlessness and thoughtlessness of ordinary people.
Presented without any sound, she wants the photographs to appear to be screaming for an audience; the expectation of noise. With no specific positioning given, her subjects are almost undirected and appear to be trapped in the stillness of the world."

[ From https://creative.dmu.ac.uk/tiffany-tangen ]
http://tiffanytangen.wixsite.com/tiffanytangen
#
Top image by Catherine Headley : Sap Rising, oil on canvas, 61 x 61cm