LASTFRIDAY ….on the last Friday each month… amazing street food in our courtyard ; plus bars, comedy, art, music and vibes.
Come to LastFriday on Friday 28 June!
This LastFriday heralds the third and final weekend of the 'Back to the Sixties' ReVive festival in Leicester 14-30 June.
#
Two completely mouthwatering vegan/vegetarian street food traders will be at every #LastFriday.
Vegan/Vegetarian drinks options are also available from the resident bars (ask for more info at the bars on the night).
#
▶ S T R E E T F O O D ▶
Chez Sebastien (Artisan Pizza)
"From Melton Mowbray, Chez Sebastien are pioneers of crafting delicious artisan pizza, made using only the best free range, local produce."
Döner Summer (Vegan Doner Kebabs)
"Doner Summer create vegan seitan doner kebabs with quick pickles, fresh herbs, wrapped in traditional doner flatbread and dripping in garlic mayo & their secret hot stuff hot sauce.
Dosa Love (Vegan Masala Dosa)
"Leicester based Dosa Love make fresh, South Indian inspired, Masala Dosa (a crisp pancake filled with tumeric potatoes and serves with sambar curry, chutney, and chilli sauce)."
Edibubbles (Hong Kong style bubble waffles)
Edibubbles are returning this month bringing their authentic Hong Kong street food to Leicester with a Brummie twist. Drool-worthy and deliciously curvy!
Nasi Lemak Manchester (Malaysian Street Food)
Travelling from Manchester, Nasi Lemak Manchester are back serving delicious and authentic Malaysian street food.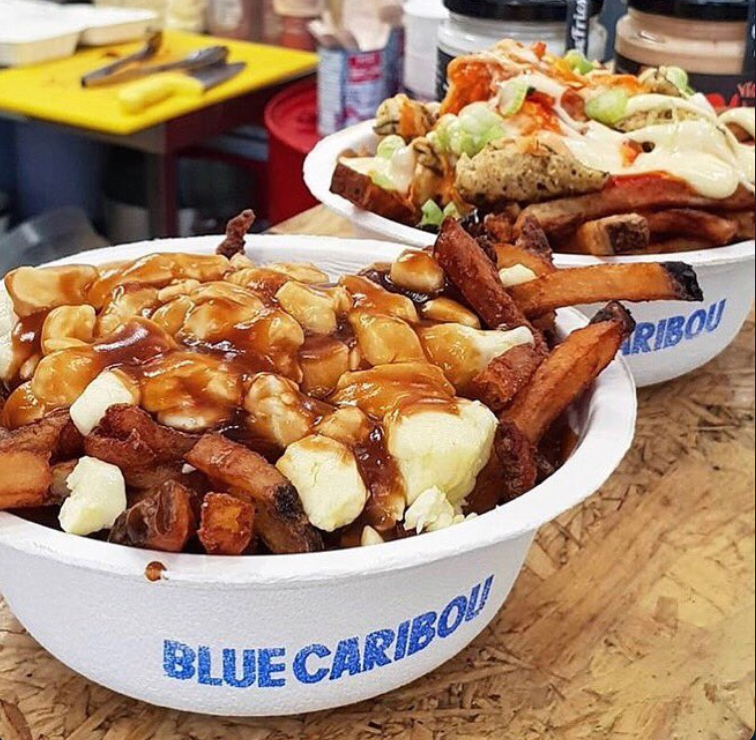 Blue Caribou: Snack Bar du Québec (Quebéc Style Poutine)
Known for their authentic Quebéc style poutine… the 'poutine boys' bring you the finest poutine outside of Montréal, to curd connoisseurs in the UK.
▶ D R I N K S ▶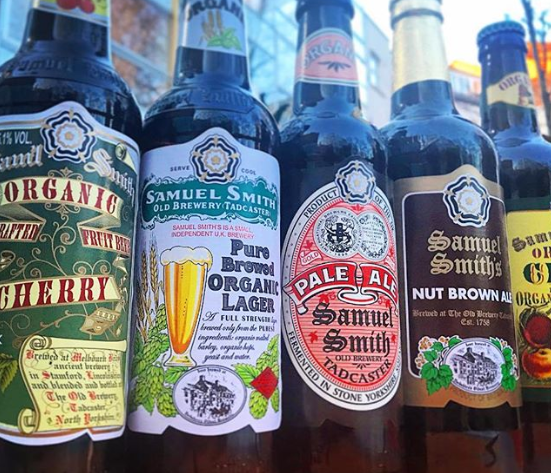 – GRAYS Coffee Shop & Kitchen & Kitchen Bottle Bar (Cafe Bar)
– Ale Wagon (Garden Bar)
– Last Friday Cocktail Bar (Front Bar)
▶ M U S I C ▶
▶ C O M E D Y ▶
Jokes On Us Free Festival presents comedy at LastFriday – free or pay-what-you-want…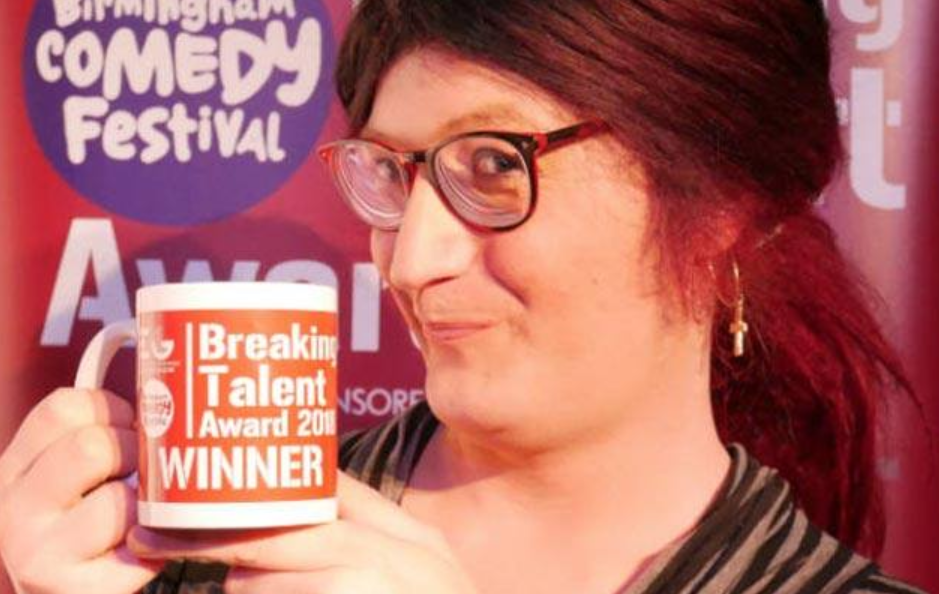 7PM
LAURA MONMOTH returns with her Leicester Comedy Festival 'Best New Show' nominated foray into obsession, retro gaming, and making the ultimate change. Social commentary entwined with a visual parade of nonsense, music and animations from 2018's 'Birmingham Breaking Talent' Winner.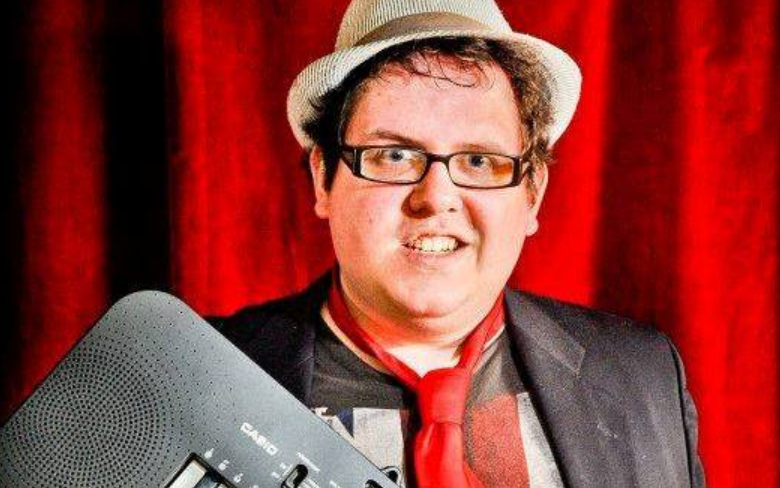 8:15PM
FRIZ FRIZZLE is a Songruiner. Armed with a piano, he will take the tunes you know and love and mess around with them until you don't want to know or love them anymore. It's better than it sounds. "A Master of Musical Comedy" – Comedy Central. WeGotTickets Musical Comedy Awards Finalist 2017/2018.
▶ A R T ▶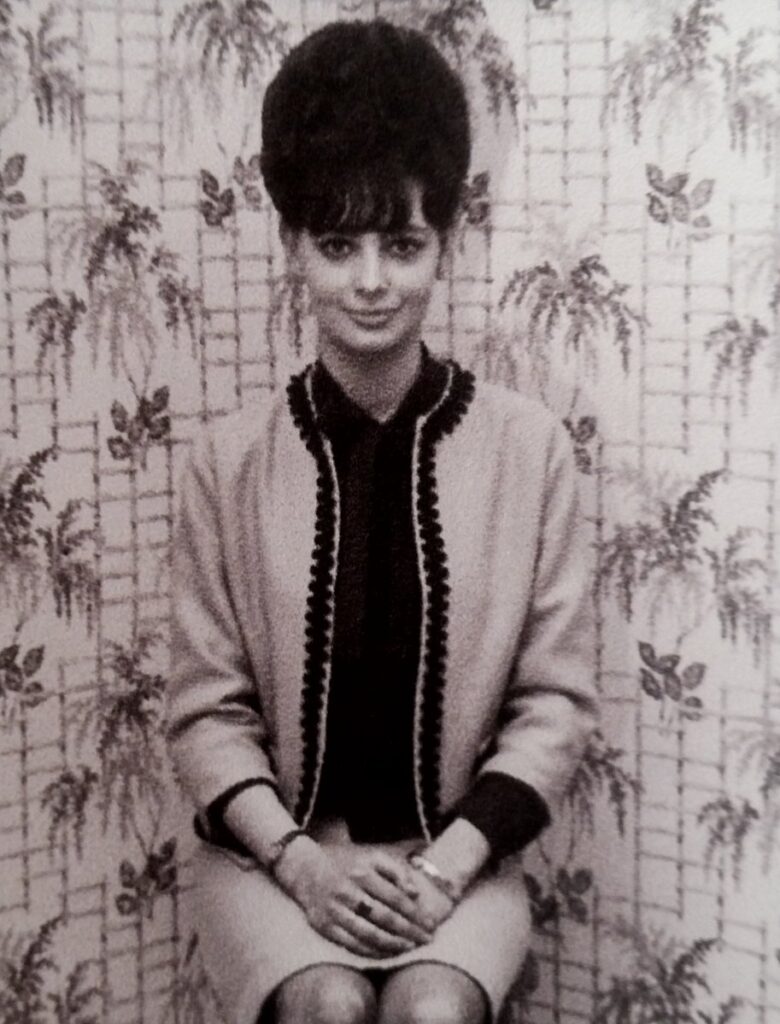 Mods 19:64, part of the ReVive Festival is a stunning black and white photographic exhibition that captures Leicester and Nottingham Mods from that remarkable year as they are today in 2019 – 19:64. Most of the images were taken outside iconic Mod related buildings in both cities such as the Dungeon nightclub in Nottingham and the Il Rondo in Leicester. Photographs by Joe Nixon (Arch Creative). Words by Shaun Knapp. On show in our Lightbox gallery.
▶ C U L T U R A L Q U A R T E R L A T E S ▶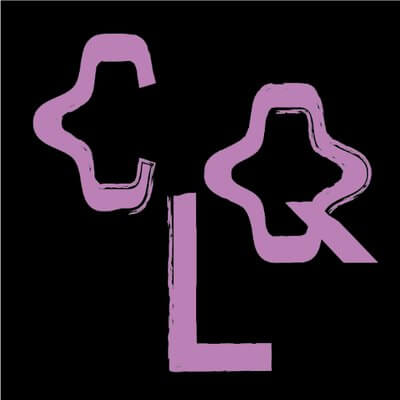 Monthly late night gallery openings and events in Leicester's Cultural Quarter
#CQlates tonight also includes:
Opening of a new exhibition Collette Rayner – Tests on previsualisation. Tests on dredging. Tests on floaters at 2queens studio

Red Spot Gallery presents Elizabeth Walker at Leicester Print Workshop

Both Sides Now 5 films at Phoenix 8.00 – 9.15pm
PLUS – rickshaw rides between CQ Lates venues!
See CQLates on Twitter
▶ A F T E R P A R T Y ▶
Manhattan34 cocktail bar (across the road from our main entrance in Rutland Street) hosts the official afterparty of Last Friday. The afterparty will start at 10pm and go on until 1am. Live music in the Cellar Bar to enjoy as well as a bespoke reduced priced cocktail and drinks menu designed for the afterparty.
Get updates on Twitter, Facebook & Instagram @lastfridaylcb and see more at www.lastfridaylcb.uk
#
Free entry to LastFriday, pay for what you eat and drink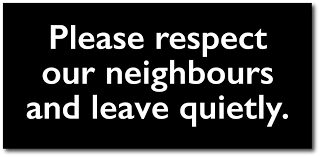 #
LastFriday is an LCB Depot/Grays production
For trader enquiries, contact Bookings@lastfridaylcb.uk
For marketing enquiries contact Lu@lastfridaylcb.uk
For venue/arts bookings contact James@lastfridaylcb.uk
#
LCB Depot aims to create a stimulating and interesting programme of events to enrich the cultural and entertainment offer of Leicester's Cultural Quarter, in conjunction and in sympathy with the local community of residents, businesses and visitors.
If you have concerns about any aspect of our events, such as noise from music or crowds, please contact our designated premises supervisor on 0116 261 6805.