LASTFRIDAY ….on the last Friday each month… amazing street food in our courtyard ; plus bars, comedy, art, music and vibes.
Come to LastFriday on Friday 29 March!
▶ S T R E E T F O O D ▶
At least two completely mouthwatering vegan/vegetarian street food traders will be at every #LastFriday.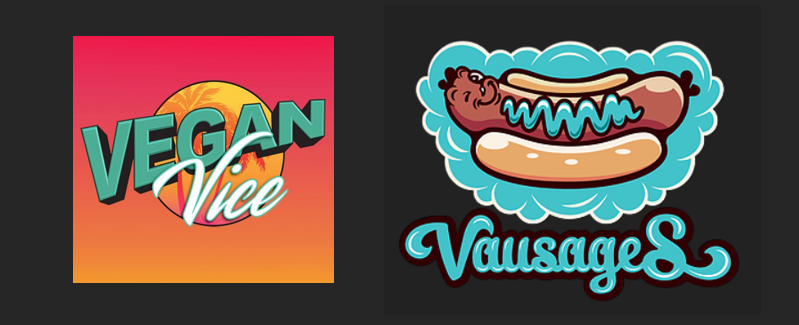 This month features Vegan Vice and Vausages (see below).
Vegan/Vegetarian drinks options are also available from the resident bars (ask for more info at the bars on the night).
#
Vegan trader Vausages are returning to Leicester serving up gourmet, multi-cuisine plant-based hotdogs.
Up from from Cambridge, Vegan Vice Club create some of tastiest burgers in the vegan street food scene.
Travelling from Manchester, Nasi Lemak are back serving delicious and authentic Malaysian street food.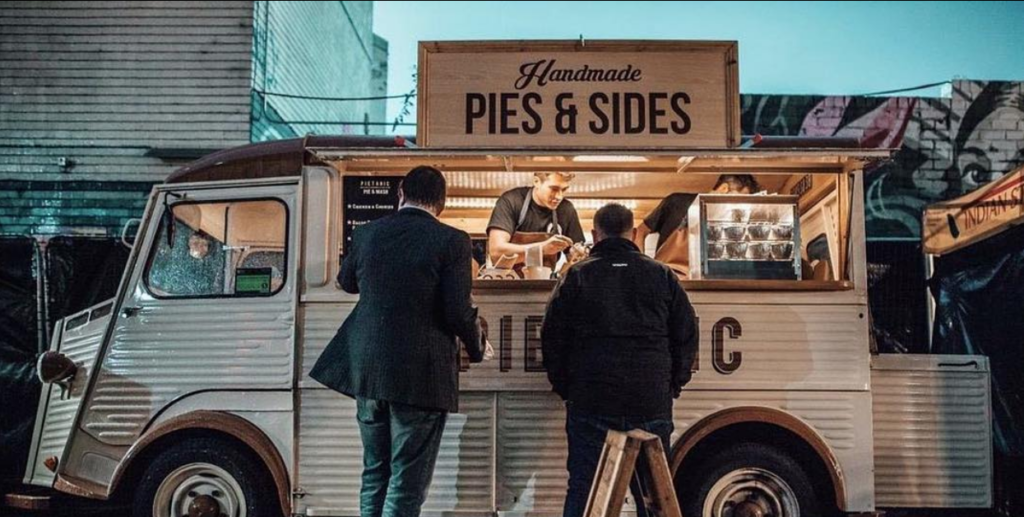 Pietanic (above) travel up and down the UK serving mouth watering pies and sides from their rustic Citroen mobile.

From Birmingham, Handmade Pizza Co are joining us serving up tasty wood fired pizza with a variety of delicious toppings.

▶ D E S S E R T S ▶
Returning this month, Belgian Waffle Tuk is a unique converted piaggio ape selling luxury waffles with their own classic recipe.
▶ D R I N K S ▶
– GRAYS Coffee Shop & Kitchen Bottle Bar (Cafe Bar)
– Ale Wagon (Garden Bar)
– MPB Cocktail Bar (Front Bar)
#
COMEDY in the Courtyard Room is brought to you by Jokes On Us this month from: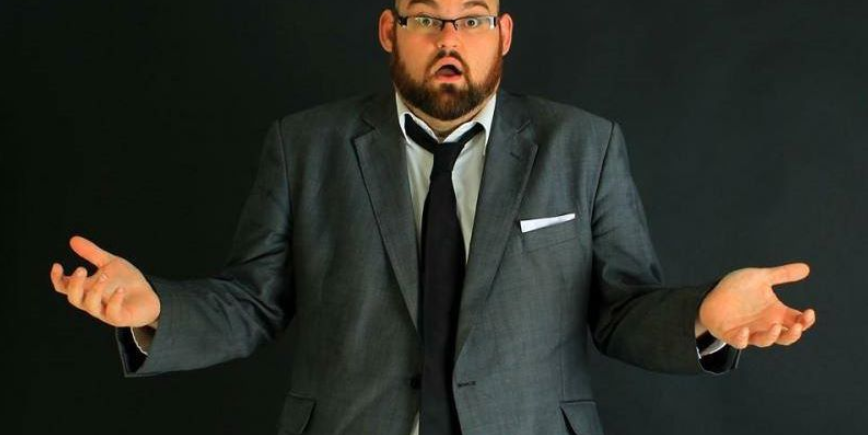 Chris Norton-Walker 7.00-8.00pm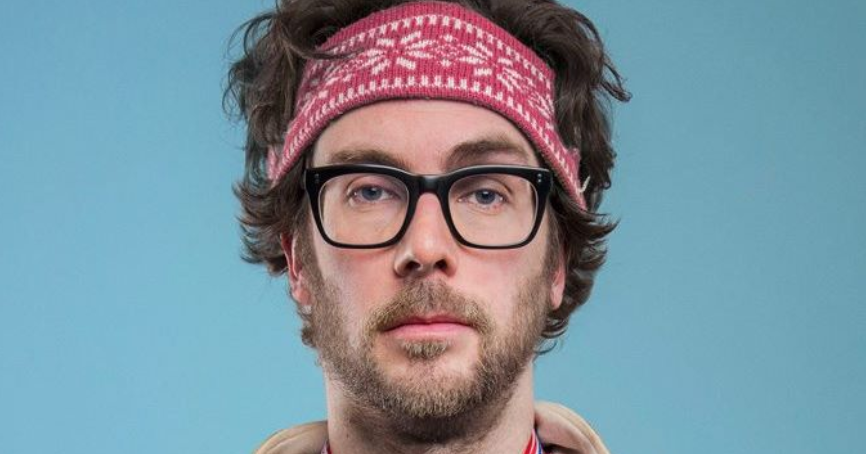 Ben Fogg 8.15-9.15pm
LastFriday comedy is free/pay-what-you-want
#
DJs INSIDE & OUTSIDE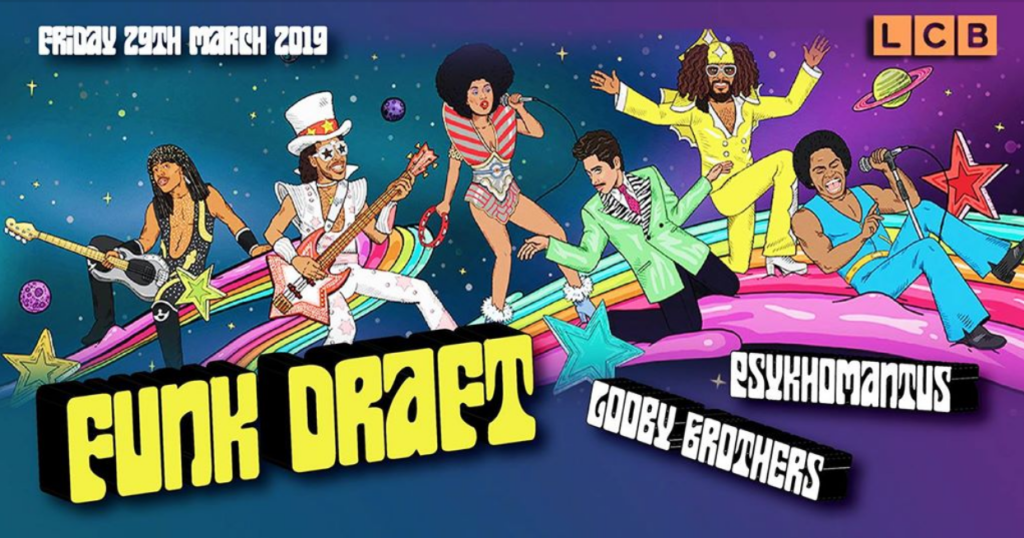 DJ Inside : DJ Psykhomantus (VisionBombing/A Few Good Men) & Looby Brothers (Tony Looby on Saxophone & DJ Looby on Turntables) inside at Grays Bottle Bar celebrating #funk and the iconic artists of its era.
After James Brown's passing on Christmas Day in 2006, Psykhomantus & Looby created a tribute gig called Thank You James Brown to celebrate James Brown's music by playing the best of his solo work and his productions. 2019 sees the return of the DJs bringing the funk back to the turntables featuring Tony Looby on saxophone and taking it further than before.
#
DJ Outside : DJ Ninja Bob
Back by popular demand – premiering his ambient festival chilled set.
Bob is a multi-genre DJ, specialising in Hiphop, Funk, World Beats, and Electronica. Having spent 15 years honing his turntablism skills he is renowned for his alternative, up-beat and technically proficient sets, spanning pretty much every genre of music.
#
CINEMA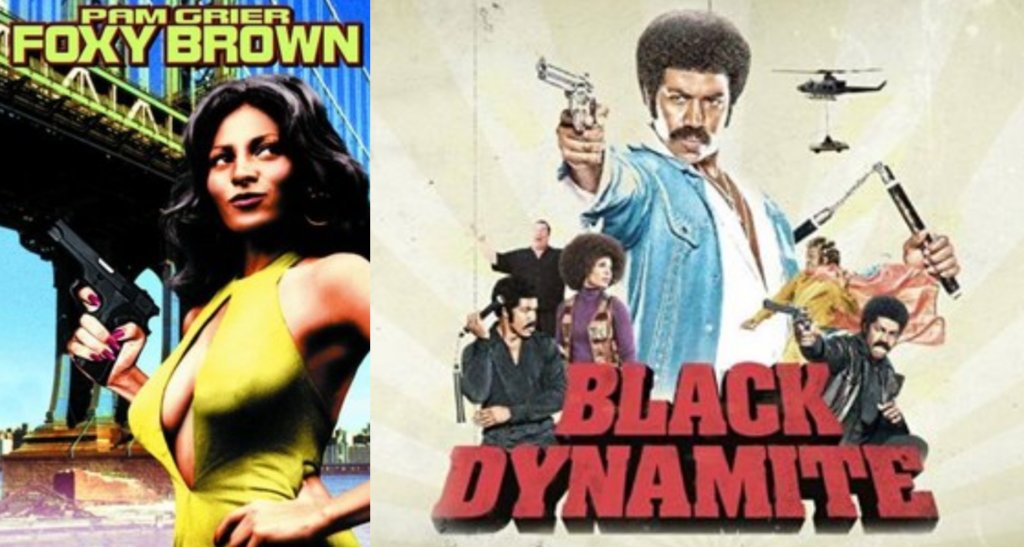 Watch films provided by Fade ll Black Lounge 6pm+ in our Old Gallery showing two blaxploitation films
Black Dynamite (2009) 1hr 24m rated 15, at 6pm
Foxy Brown (1974) 1hr 32m rated 18, at 8pm
in a
Blaxploitaton Double Bill
#
LIVE MUSICAL PERFORMANCE
Special guest ANNEKA performs RECURSIVE II : LCB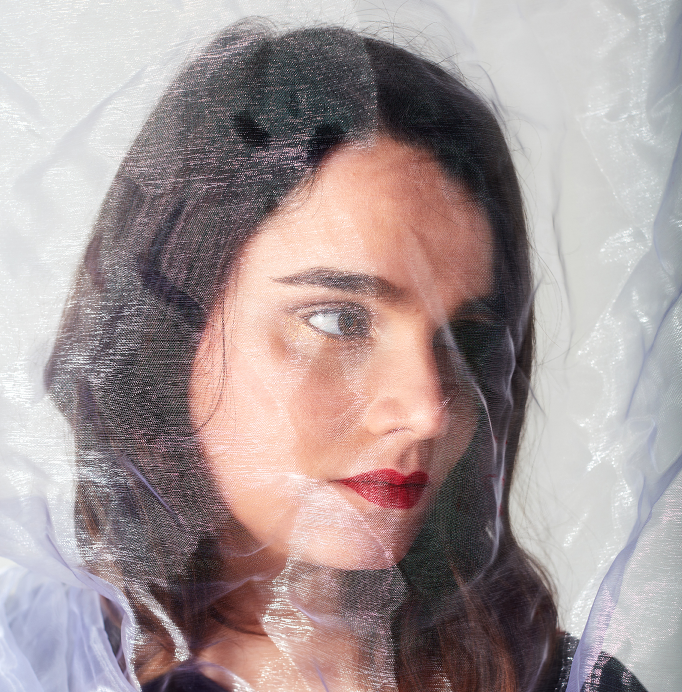 Anneka is a vocalist and music/sound artist who also works in various visual mediums. For this experimental music performance, Anneka has created a site-specific composition titled Recursive II: LCB based on audio samples she recorded in the LCB Depot. These recordings include every-day sounds of people working and moving in and around the building, as well as improvised vocals Anneka sang in various corridors and stairwells.
In our Old Gallery space in the interval between the two movies (above) 7.30-8.00pm, free.
Anneka's performance is presented as part of LCB Depot's VEHICLE artist development programme, supported by funding from Arts Council England.
#
VR CINEMA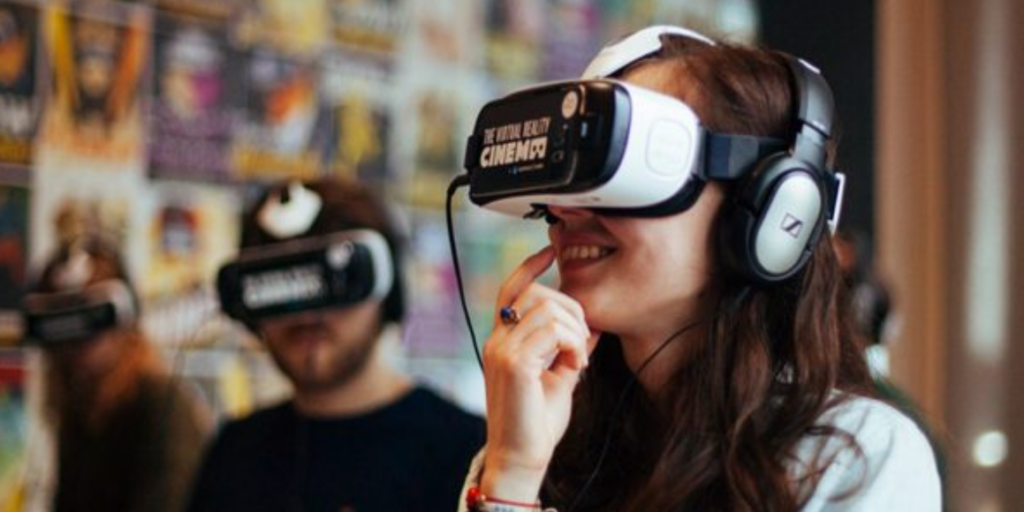 Pop-up VR Cinema
Throughout the evening in the Print Room, giving everyone the opportunity to immerse themselves in this groundbreaking new medium. There will be a small selection of VR films to watch, with content suitable for both adults and children. The cinema will be operated on a drop-in basis throughout the night. Brought to you by Phoenix
#
POTPOURRI EXHIBITION LAUNCH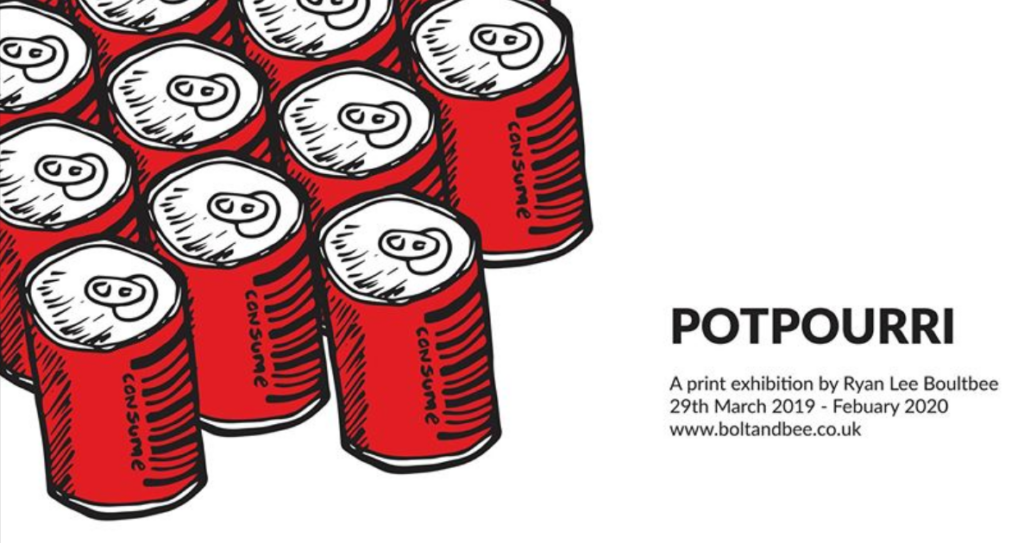 Potpourri Exhibition Opening and Artist Talk 7.00pm
A solo exhibition by Ryan Lee Boultbee
In the Garden Room
" Potpourri is a mixture of my work that has previously not been shown or has remained hidden. The show provided the perfect opportunity to trial forgotten artworks in a functional space."
During the opening night, you will have the opportunity to meet the artist and discuss the work.
Ryan Lee Boultbee is an Emerging Artist and Designer operating in the Midlands. His artworks focus on contemporary culture, specifically everyday symbolism or personal thoughts and experiences.
The exhibition will run from 29th March 2019 to February 2020.
Signed and numbered prints can be will can be ordered at the event
1x A2 Print @ £20 | 3x A2 Print @ £40 | 1x A2 Framed @ £65
https://www.boltandbee.co.uk/buy
#
FORMAT19 PHOTOGRAPHY EXHIBITION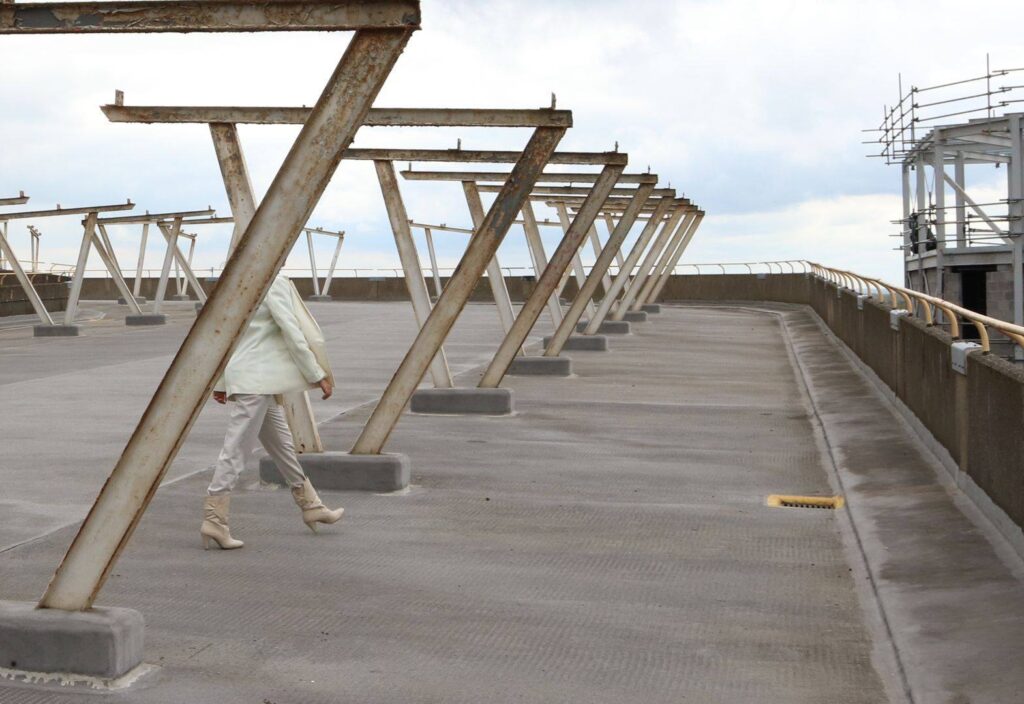 See the amazing FORMAT19 exhibition in Lightbox : photography students from Leicester/shire FE and HE colleges respond to the Format Festival theme FOREVER//NOW.

Photo above : Time Stands Still by Helen Kenny.
#
DIY GALLERY in Lightbox
GLOW : interactive painting with light (pic below) – drop in to Lightbox throughout the evening!
Become part of the Format Festival photography exhibition – Forever//Now ~ for one night only +++
Make your own GLOW art and light up the gallery in our interactive pop-up photo booth at Last Friday at LCB // Everything will be provided – just turn up – it's FREE!
Brought to you by DIY GALLERY and WHIRR. See the GLOW Facebook event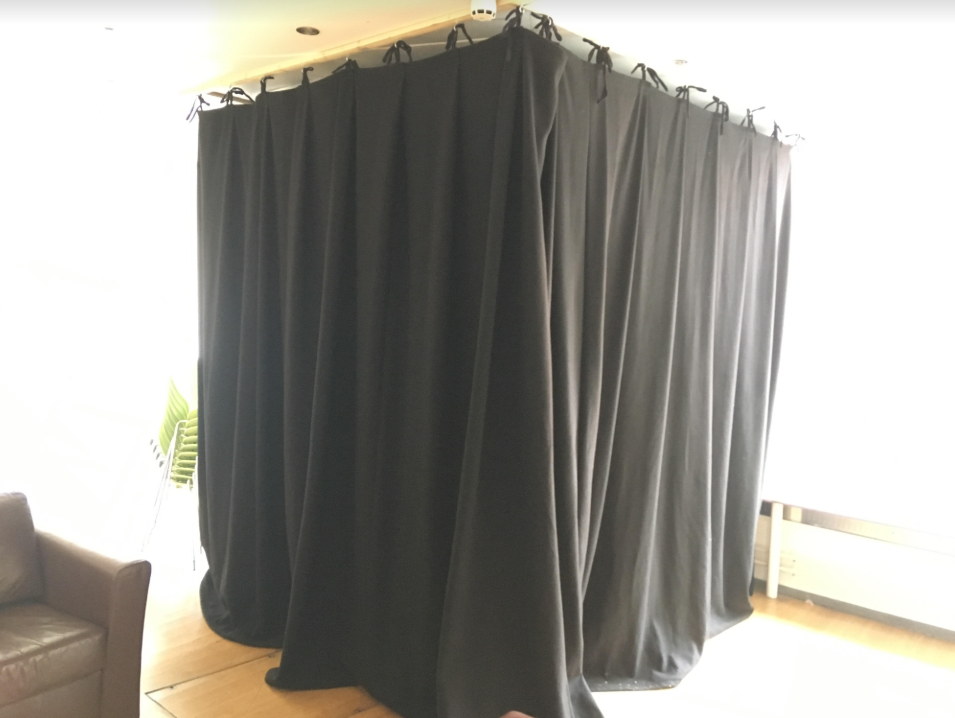 #
CQ LATES
Cultural Quarter Lates takes place across Leicester's Cultural Quarter, with venues including Phoenix, LCB Depot, Leicester Print Workshop and Two Queens. Taking place alongside LastFriday, the programme includes late gallery openings, performances, screenings and events.
On March 29, the Cultural Quarter Lates events include
A late opening of the exhibition Farewell to Thee by Bill Balaskas at Phoenix
Emii Alrai : House of Teeming Cattle exhibition launch, 6-9pm at Two Queens
The New Custodian exhibition and project by Theo Miller, 5-8pm at Leicester Print Workshop
Check out the Cultural Quarter LatesFacebook and Twitter pages for more information on the monthly programme.
#
▶ AFTERPARTY ▶
Manhattan34 Cocktail bar (just across the road from LCB Depot's front door) is proud to host the official afterparty of Last Friday. The after party will officially start at 10pm and go on until 1am. There will be live music in the Cellar Bar to enjoy as well as a bespoke reduced priced cocktail and drinks menu specifically designed for the after party. Make sure to look out for our 10% off tokens which will be handed out at LCB Depot during the evening.
#
Get updates on Twitter, Facebook & Instagram
@lcbdepot
@grays_lcbdepot
@lastfridaylcb
and at the LastFriday website
#
Free entry to LastFriday, pay for what you eat and drink.