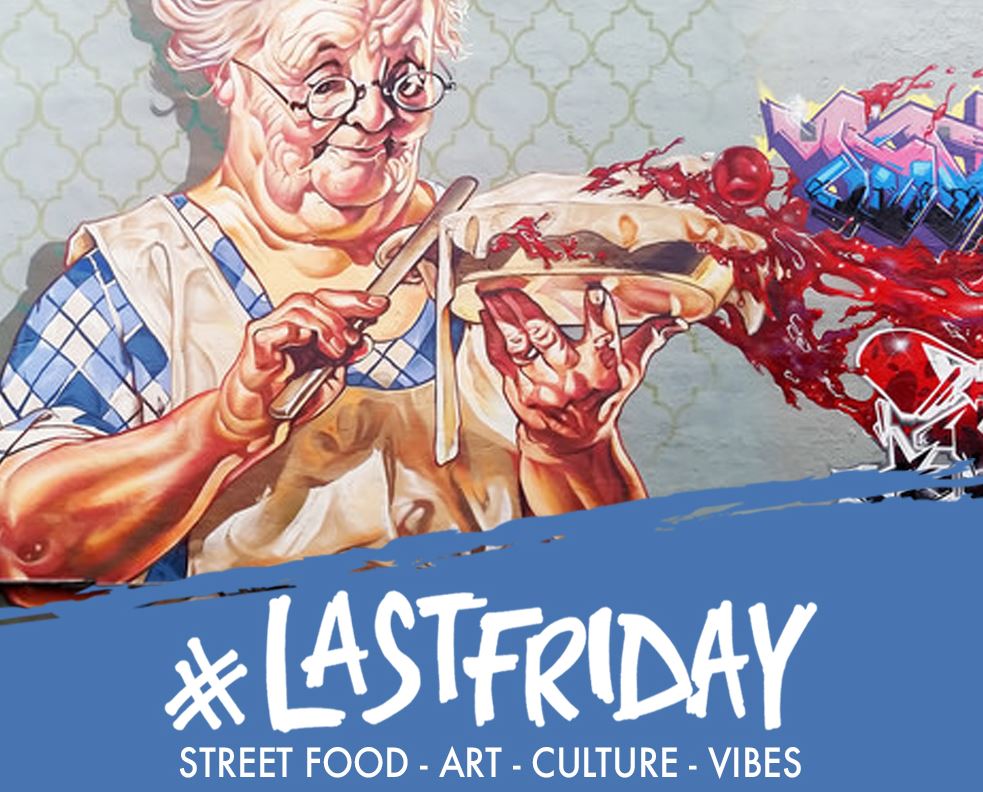 LASTFRIDAY ….on the last Friday each month… amazing street food in our courtyard ; plus bars, comedy, art, music and vibes.
Come to LastFriday #4 on Friday 25 January!
▶ S T R E E T F O O D ▶
Sticky Beaks – Slow Roasted Meats
"From Birmingham, Sticky Beaks specialises in creating slow-roasted meats with flavours and influences from across the world."
Bamboo Street Food – Vegan Kebabs
"Founded in Leicester, Bamboo Street Food is a 100% #Vegan street food trader with a vision and passion for providing a delicious street food experience through plant based foods."
Chez Sebastien – Artisan Pizza
"From Melton Mowbray, Chez Sebastian are pioneers of crafting delicious artisan pizza, made using only the best free range, local produce."
Victoria Creperie/Street Souvlaki – Greek BBQ
"Street Souvlaki are a family run business with over 50 years of experience and knowledge in mobile catering."
Firkin BBQ – Charcoal Fired BBQ
"Firkin BBQ is a beautiful mobile bar and street food trailer from Leamington Spar. They specialise in creating tasty BBQ dishes, serving fresh food cooked over live fire and real charcoal…"
▶ D R I N K S ▶
– GRAYS Coffee Shop & Kitchen Bottle Bar (Cafe Bar)
– Ale Wagon (Garden Bar)
– MPB Cocktail Bar (Front Bar)
As of this LastFriday, Grays will be stocking the new #vegan #organic bottled beers by Samuel Smiths… Complementing the fine cask selection provided by @ale_wagon1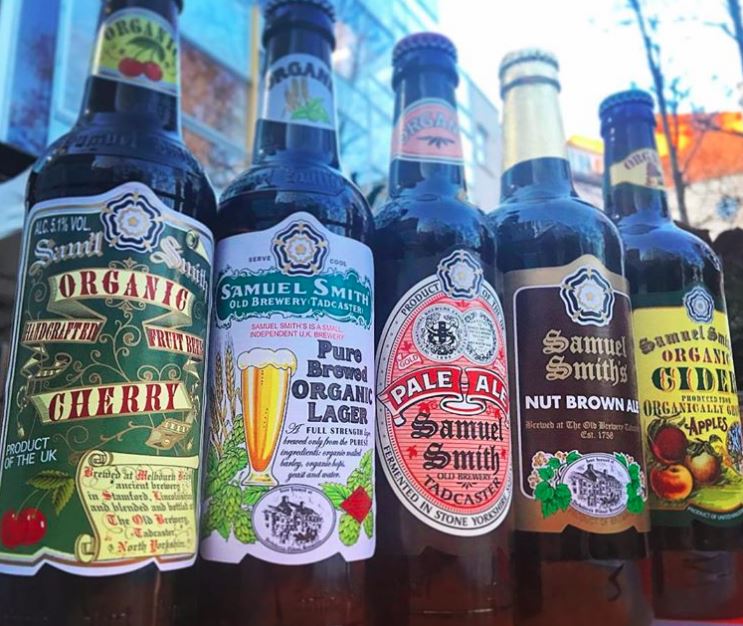 #
LastFriday comedy is brought to you by Jokes On Us:
7pm: Rahul Kohli
Rahul Kohli has fast become one of the most captivating acts on the circuit. As one of the few Asians who grew up in the far north of England (Newcastle Upon Tyne), he's been blessed with a view of the World that upends ethnicity, culture and class. Combining 'superb political comedy' with surreal storytelling, Rahul has gained critical acclaim, named in both the BBC Radio 4, and Huffington Post 'Pick of the Edinburgh Fringe.' As well as several Radio and TV Appearances for BBC Radio 4, and BBC Big Asian Comedy Night among many others, and appearing at the biggest comedy clubs around the World (Laugh Canvas India, ComedyHuis Holland, Stand Edinburgh), Rahul is also an award winning comedian, a winner of the Hackney New Empire of the Year Award.
'Inspiringly Intelligent' – Paul Sinha
'A powerful, passionate, open-minded, intelligent voice. It is superb political comedy and commentary' – The Scotsman
8.15pm Josh Pugh
A fast-becoming favourite of the UK Comedy Scene, 2016's 'English Comedian of the Year' Josh Pugh delights audiences with his uniquely acerbic charm and delightfully surreal observations. Never afraid to wander off tangent, Josh Pugh weaves ridiculous tales, sprinkled with smart one-liners and daft twists-and-turns sure to put a smile on your face. A regular at some of the both the UK's and Australia's biggest comedy clubs, Josh Pugh is not one to be misssed!
'Delightfully off-kilter' – The List
'One to watch' – Chortle
#
DJs Tony Minvielle/Folded Space and Ninja Bob
#
Twisted Tales in The Old Gallery – an immersive performance, uncovering the unexpected twists of fairytales, teleporting its audience to a new breathtaking world!
"Do you dare tstep into an enchanted world of fairytales and let us guide you through their darkest twists? Twisted Tales will present an installation celebrating Grimm's Fairy Tales. Forests, Nymphs, Wolves, and an interactive storytelling will merge you into the story you thought was happy ever after."
Twisted Tales is a DMU Arts and Festival Management student-produced live immersive exhibition.
#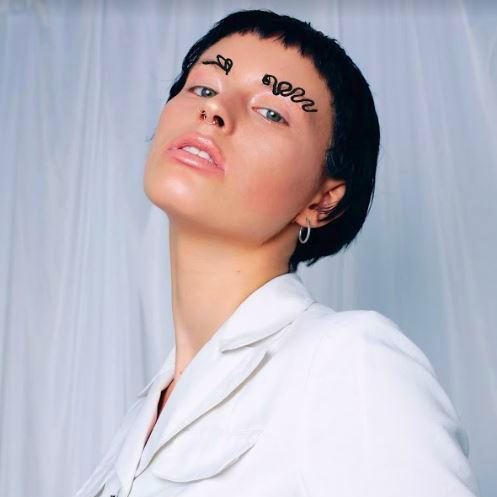 Meet artist in residence Danni Spooner in Lightbox
Danni/baby presents ?something?
a sharing of Danni / 𝒷𝒶𝒷𝓎's work as they come to the end of their artist bursary and residency.
come long for LCB's Last Fridays event and see what Danni / 𝒷𝒶𝒷𝓎's been up to too!
#
Get a flavour of LastFriday with this YouTube video from October 2018
#
▶ AFTERPARTY ▶
Manhattan34 Cocktail bar (across the road from LCB Depot) is proud to host the official afterparty of Last Friday. The afterparty will officially start at 10pm and go on until 1am. There will be live music in the Cellar Bar to enjoy as well as a bespoke reduced priced cocktail and drinks menu specifically designed for the afterparty. Make sure to look out for our 10% off tokens which will be handed out at the LCB during the evening.
#
Plus FREE rickshaw rides between Cultural Quarter gallery venues – a CQ Lates venture : LCB Depot, 2 Queens, Leicester Print Workshop & Phoenix.
#
Get updates on Twitter, Facebook & Instagram @lastfridaylcb and see more at www.lastfridaylcb.uk
#
Free entry, pay for what you eat and drink.