LASTFRIDAY ….on the last Friday each month… amazing street food & drinks out in our courtyard, and inside in our cafe-bar and gallery spaces
The legendary LCB street food night continues like days of old, welcoming more of you back, removing fixed time slots, being free to roam and back to self service from our street food & drinks vendors
This LastFriday falls within our Design Season (October 18-30) – so it hosts the Design Season closing party…and it's very nearly Halloween, so it could be a frightful evening!
FOOD BY
What the Cluck@what_the_cluck
Get your chicken fix!
The Vegan Kitchen@thevegankitchen.co.uk
Come and get your dirty on! Everything fully loaded, everything fully filthy, and everything fully Vegan!
Pellizco @pellizcouk
Mexican inspired street food focusing on seasonality & local produce with menus designed around flavour, texture and presentation
Delicacy Of South Asia@delicacyofsouthasia
Authentic vegan Dosas stuffed with your favourite fillings and sauces
Gelato Village @gelatovillage
The only authentic handmade Italian gelato in Leicester. Real, natural ingredients.
Grays @grays_lcbdepot
Fish & Chips specials for LastFriday from our in-house cafe-bar!
– Plenty of self serve under cover seating outside and inside
– Open 5-10pm
– £2 entry per person
– Vegan & veggie options available
– Classic ales and ciders, and vegan beers
– Music to soothe the hungry soul from our guest DJs @plugclubnight
– Enjoy our latest exhibitions
– Comedy from Jokes On Us – acts tbc
Get tickets (£2) from WeGotTickets – entry fee pays for our artists & your entertaining!
#
Mouthwatering vegan/vegetarian street food will be at every #LastFriday.
Vegan/Vegetarian drinks options are also available – ask for more info on the night…
#
Get updates about LastFriday on Twitter, Facebook & Instagram
@lcbdepot @lastfridaylcb
#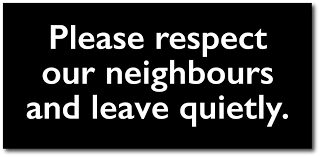 #
LastFriday is an LCB Depot/LastFriday/Grays production
For trader enquiries, contact Bookings@lastfridaylcb.uk
For marketing enquiries contact Lu@lastfridaylcb.uk
#
LCB Depot aims to create a stimulating and interesting programme of events to enrich the cultural and entertainment offer of Leicester's Cultural Quarter, in conjunction and in sympathy with the local community of residents, businesses and visitors.
If you have concerns about any aspect of our events, such as noise from music or crowds, please contact our designated premises supervisor on 0116 261 6805.