LASTFRIDAY ….on the last Friday each month… amazing street food in our courtyard ; plus bars, comedy (at most #LastFridays but not this one), art, music and vibes. FREE ENTRY – pay for what you eat and drink.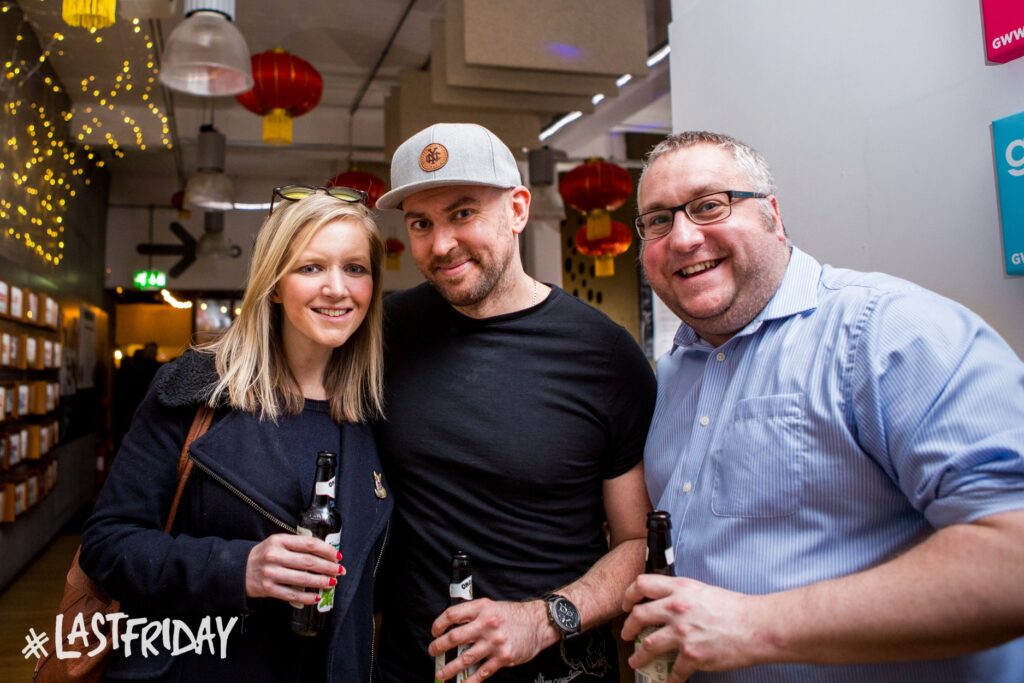 #
Two completely mouthwatering vegan/vegetarian street food traders will be at every #LastFriday.
Vegan/Vegetarian drinks options are also available from the resident bars (ask for more info at the bars on the night).
#
S T R E E T F O O D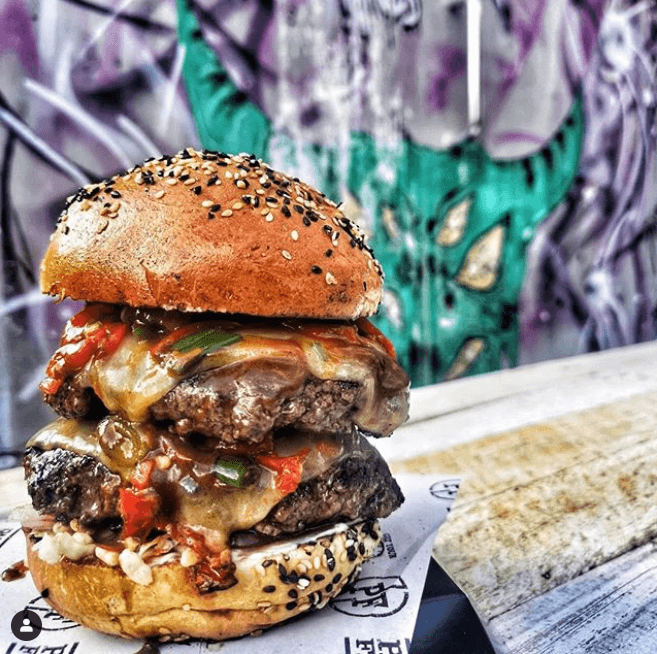 The Patty Freaks – massive beef burgers!
Winners of 'Best Burger 2018' – British Street Food Awards, The Patty Freaks will be making their debut at LastFriday dishing these bad boys up for you and your mates!
Nasi Lemak
Tasty Malaysian Rempah chicken served by Nasi Lemak from Manchester … with rice or chips and a crunchy rainbow salad!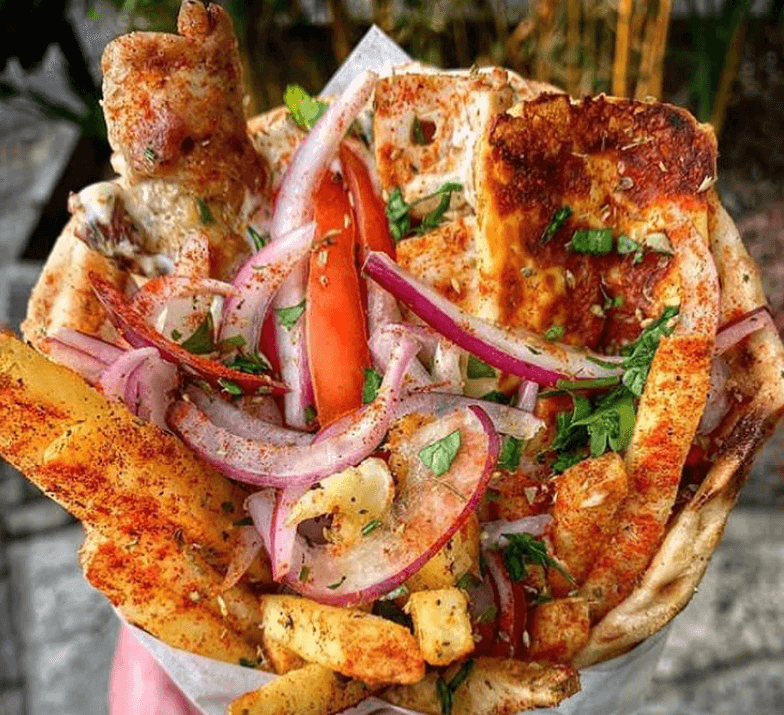 Street Souvlaki
Deliciously authentic Souvlaki kebabs cooked over premium charcoal by experts. Pick between marinated chicken, pork, or halloumi kebabs with fresh salad, homemade tzatziki, fresh lemon, chilli peppers served in authentic cyprus pitta.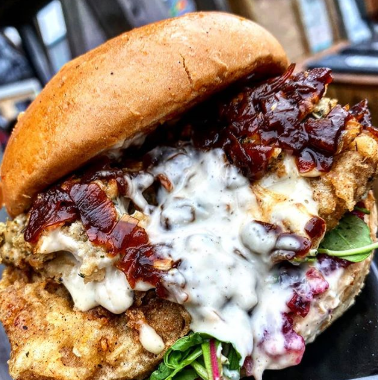 Huns (Vegan Fried Chicken)
Renowned for their crispy and delicious vegan fried chicken! Their fillets are individually made from seitan and coated in a secret blend of herbs and spices, topped with salad, home made mayo, gherkins, plus more, packed into a soft brioche bun.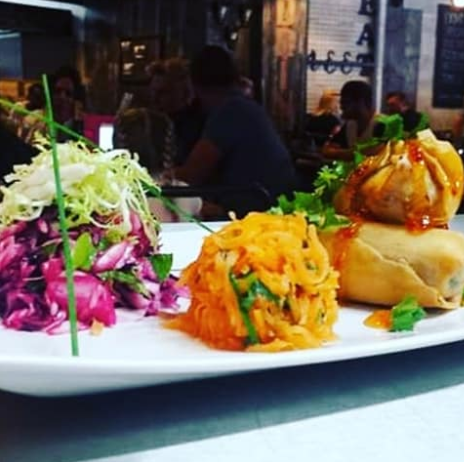 Fresh Rootz (Asian Wraps & Curries)
From Leamington Spa, Fresh Rootz are Veg/Vegan award winners of the BBC Good Food show, as well as the British Street Food Awards! Travelling up and down the UK, Fresh Rootz are best known for their Pakora wraps and Asian curries!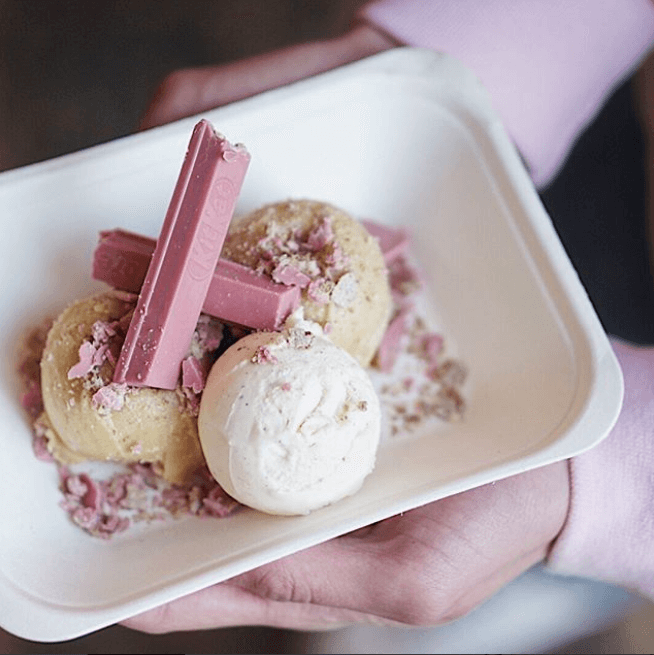 Yo Dough (Deep Fried Cookie Dough)
Cookie dough done differently! Deliciously fried cookie dough drizzled with tasty sauces and a variety of vegan and non vegan options to top it off!
#
D R I N K S
– GRAYS Coffee Shop & Kitchen Bottle Bar (Cafe Bar)
– The Ale Shack by Ale Wagon (Garden Bar)
– Draanks Cocktail Bar (Front Bar)
#
D I G I T A L L O V E L A U N C H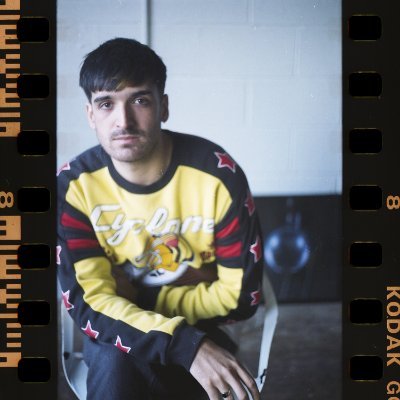 Cj Pandit will be launching his second single Digital Love, premiering the accompanying short film and giving away the second of a three part zine at February's installment of Last Friday. Following on from a sold out single & exhibition launch for debut single Karelu, Cj, Vzavz & 247 Studios will be the soundtrack to your evening with DJs from doors til close….
#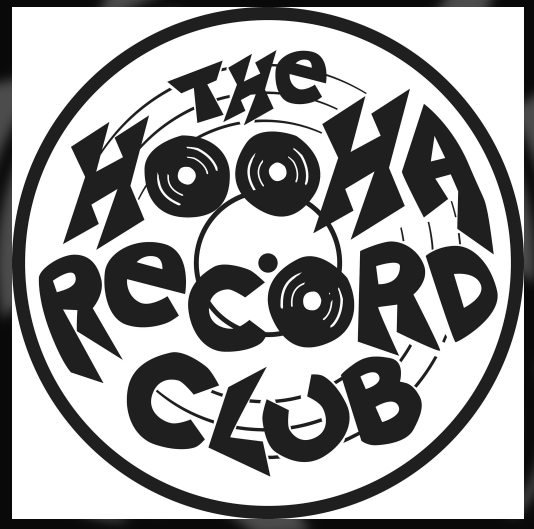 T H E H O O H A R E C O R D C L U B P R E S E N T S
T H E A R T O F N O I S E
" The Hoo Ha Record Club will be making a guest appearance in the Old Gallery at LCB with the theme of Art and Pop to celebrate the launch of three artist showcases in LCB's meeting rooms. Kate Jackson, Alison Carpenter-Hughes and Steve Sadler were all awarded the LCB Showcase Prize and will be showing work at LCB throughout 2020. So get your art rock, noise rock, factory pop and screen printed bots out and bring your records down.
Times are a little different to the usual event, starting at 5pm and ending at 9pm but the format remains the same : 12 DJs, 20 minutes each on the theme of art and music. No DJ experience necessary, anyone can sign up to play and help will be on hand on the night. Vinyl, CD or MP3.
If you fancy spinning some tunes, sign up on Facebook and we'll pick 12 names from a hat. A second draw will take place on the day to determine time slots. "
In the Old Gallery
#
L C B S H O W C A S E W I N N E R S' L A U N C H 5 – 6 p m

Come to the launch of our three Open 30 Exhibition Showcase Award Winners – Kate Jackson (above), Steve Sadler and Ali Carpenter-Hughes. In all three meeting rooms – Garden, Old Gallery & Courtyard Rooms.
#
The Big Green Project, a student-led events group, has teamed up with Urban Young Actors to help us on our journey to bear the fruit of the 'art of living'…..
P E R F O R M A N C E B Y U R B A N Y O U N G A C T O R S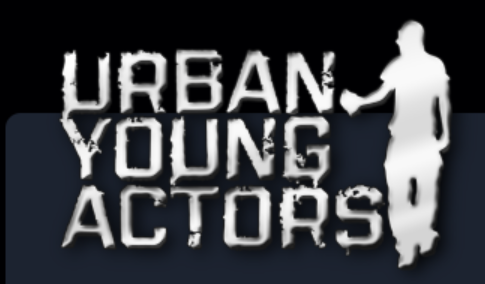 A special performance at LastFriday by Urban Young Actors – a specialist drama group for young people aged 8-21 in Leicester founded and run by Melissa May Smith. UBA presents a performance that will will highlight global concerns we all may face in the future….
In the Garden Room 6.30-7pm
#
M O V I E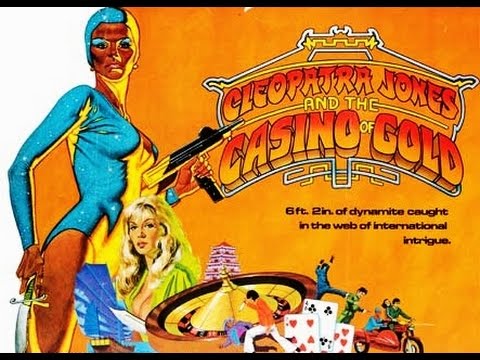 Stella Vision Films present Cleopatra Jones and the Casino of Gold (certificate AA), a 1975 American action-adventure blaxploitation film directed by Charles Bail and starring Tamara Dobson as Cleopatra "Cleo" Jones, Stella Stevens and Norman Fell. The film is a sequel to the 1973 action film Cleopatra Jones.
In the Courtyard Room, twice.
#
P E R F O R M A N C E : S A B O T A G E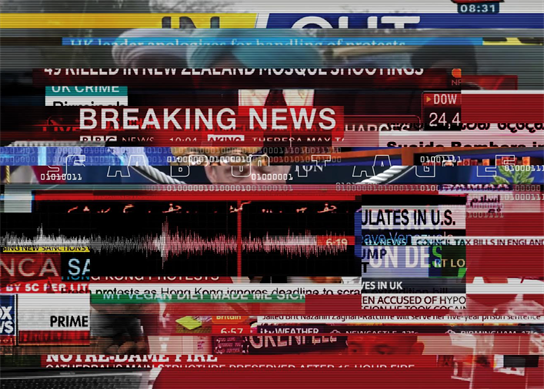 A live performance of Sabotage – a live interactive audio-visual collage that will blend fragments of sound and footage taken from International 24 hour news channels – by Jas Singh, in Lightbox.
#
A R T I S T   T A L K

Hear wildlife artist Richard Jarvis talk about his work at LastFriday, 5-7pm.
Richard's exhibition is on show in our Print Room 2 March – 16 May.
#
C U L T U R A L Q U A R T E R L A T E S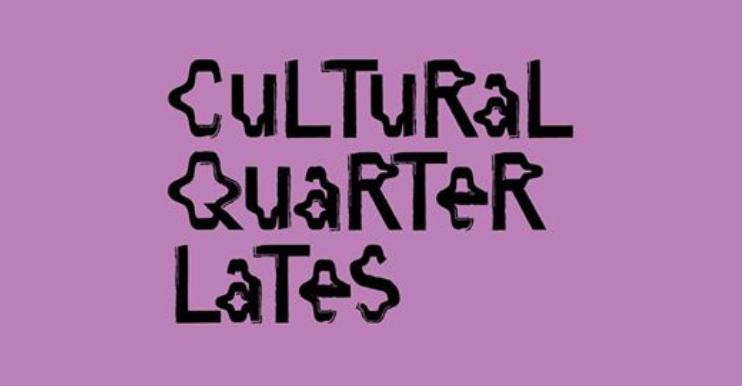 Cultural Quarter Lates take place on the last Friday of every month and presents new evening art events and late openings as part of a collaboration between the gallery teams at Two Queens Gallery, Leicester Print Workshop, Phoenix and LCB Depot – with free rickshaw rides between the venues:
Leicester Print Workshop
50 St. George Street, Leicester LE1 1QG
Join us for the launch of two new exhibitions at Leicester Print Workshop, 6-8pm :
Two Queens 2 Queen Street LE1 1QW
Colour in Debt : DMU Graduate award exhibition
Exhibition opening 6-9pm
New work by Jagjit Kaur, Jane Kamau, Sinead Kerr, Michelle Knight, Neisa Mason, Amani Pathan, Matthew Williams
#
A F T E R P A R T I E S
Manhattan34 – After Hours is a free event set in the stunning Manhattan34 on the last Friday of each month. Our ethos is to create a welcoming atmosphere for after work drinks where people can come and have a boogie if they fancy….
Brick & Beam – round the corner in Queen Street LE1 1QW – Live Jazz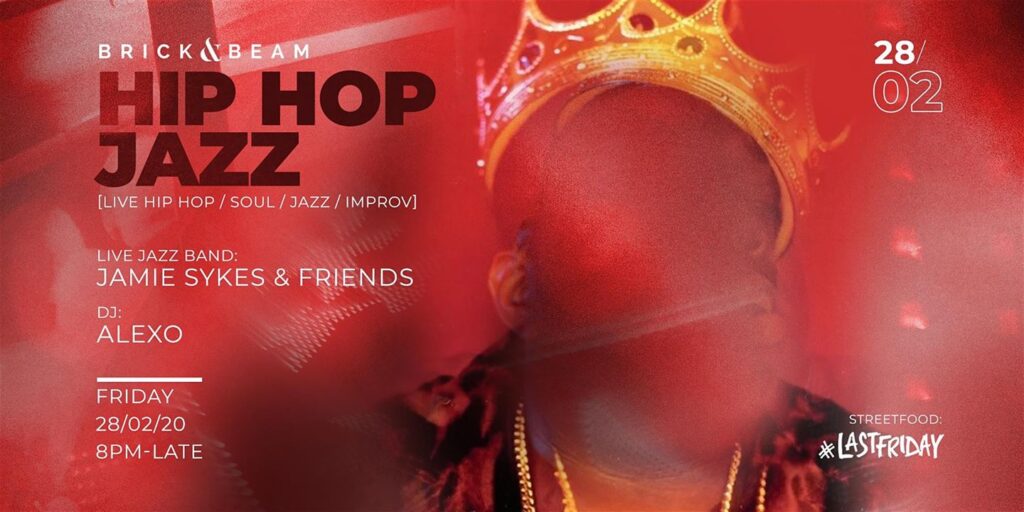 #
Get updates about LastFriday on Twitter, Facebook & Instagram @lastfridaylcb and see more at www.lastfridaylcb.uk
#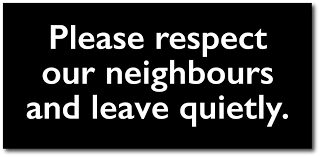 #
LastFriday is an LCB Depot/Grays production
For trader enquiries, contact Bookings@lastfridaylcb.uk
For marketing enquiries contact Lu@lastfridaylcb.uk
For venue/arts bookings contact James@lastfridaylcb.uk
#
LCB Depot aims to create a stimulating and interesting programme of events to enrich the cultural and entertainment offer of Leicester's Cultural Quarter, in conjunction and in sympathy with the local community of residents, businesses and visitors.
If you have concerns about any aspect of our events, such as noise from music or crowds, please contact our designated premises supervisor on 0116 261 6805.