LASTFRIDAY ….on the last Friday each month… amazing street food in our courtyard ; plus bars, comedy, art, music and vibes. FREE ENTRY – pay for what you eat and drink.
CHINESE NEW YEAR EDITION – in association with Cosmopolitan Arts
Free workshops and activities on the night – Mahjong, calligraphy, games; and lion dance performance at 6.30pm!
#
Two completely mouthwatering vegan/vegetarian street food traders will be at every #LastFriday.
Vegan/Vegetarian drinks options are also available from the resident bars (ask for more info at the bars on the night).
#
S T R E E T   F O O D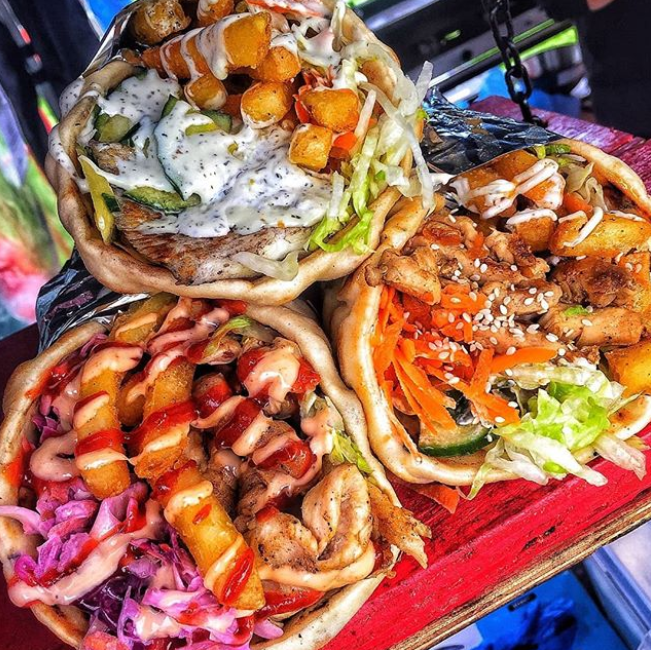 Gyro Guys
From Lichfield, Gyro Guys are renowned for their delicious Greek style gyros filled with kebab meat, chips, salad and sauces.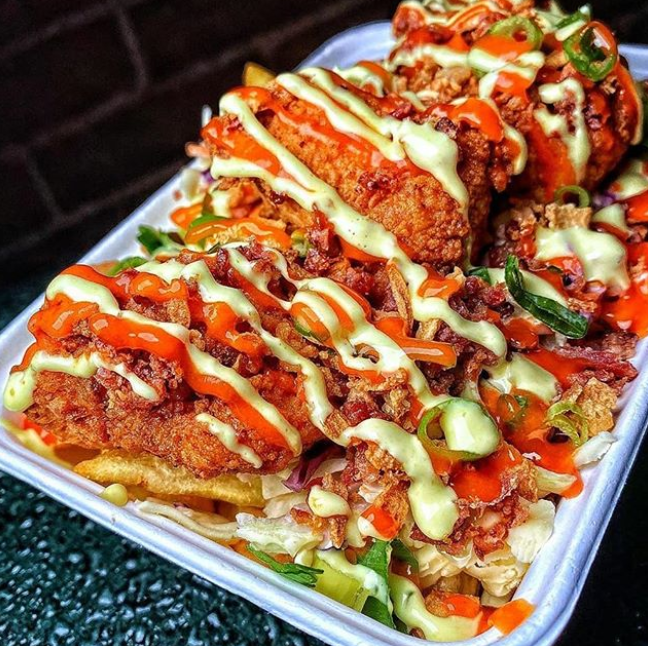 What the Cluck
From Birmingham, What The Cluck bring you a special array of crispy fried chicken and loaded fries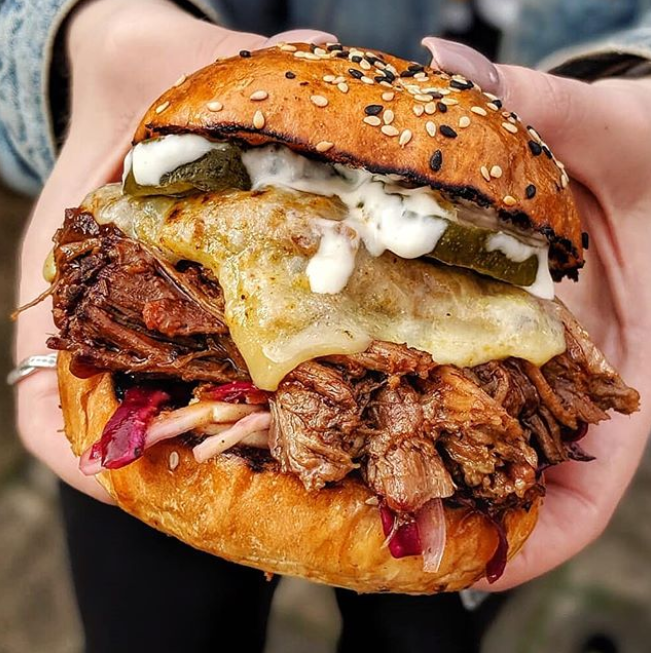 Little Urban BBQ
Apple smoked belly ribs, or 18 hour cherry smoked beef brisket burger, hot and sweet bbq sauce, pickles mayo and cheese all in a soft buttermilk bun. Little Urban BBQ will be joining us all the way from Solihull!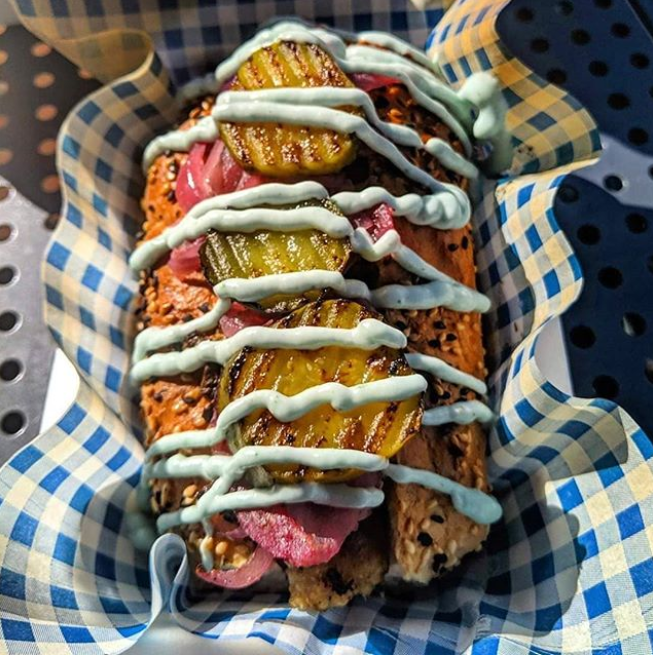 Vausages
Vegan hot dog revolutionaries Vausages have taken the UK vegan scene by storm. Providing the best multicuisine gourmet plant-based sausages in town. Touring the country far and wide serving up five mouth watering flavours.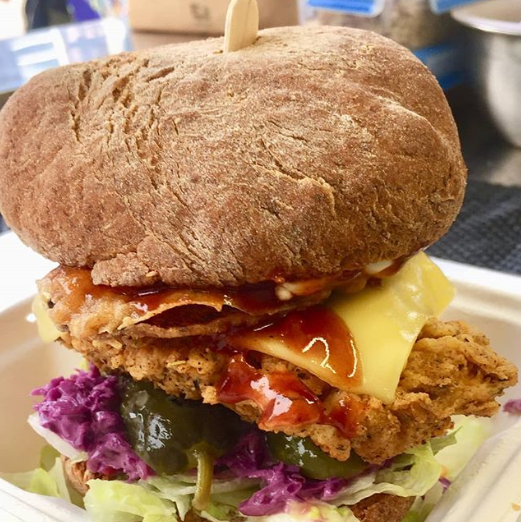 The Vegan Kitchen
Healthy vegan junk food! Fresh and homemade, gluten and soya free! From cauli bites to burgers there is something for everyone!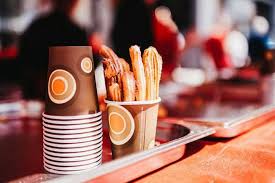 Churros Susanna
Traditionally from Spain and Portugal, this lovely team will be frying up some authentic homemade Spanish churros! Waffle style sticks served with sugar, cinnamon and a warm pot of rich dipping chocolate.
D R I N K S
– GRAYS Coffee Shop & Kitchen Bottle Bar (Cafe Bar)
– The Ale Shack by Ale Wagon (Garden Bar)
– Draanks Cocktail Bar (Front Bar)
#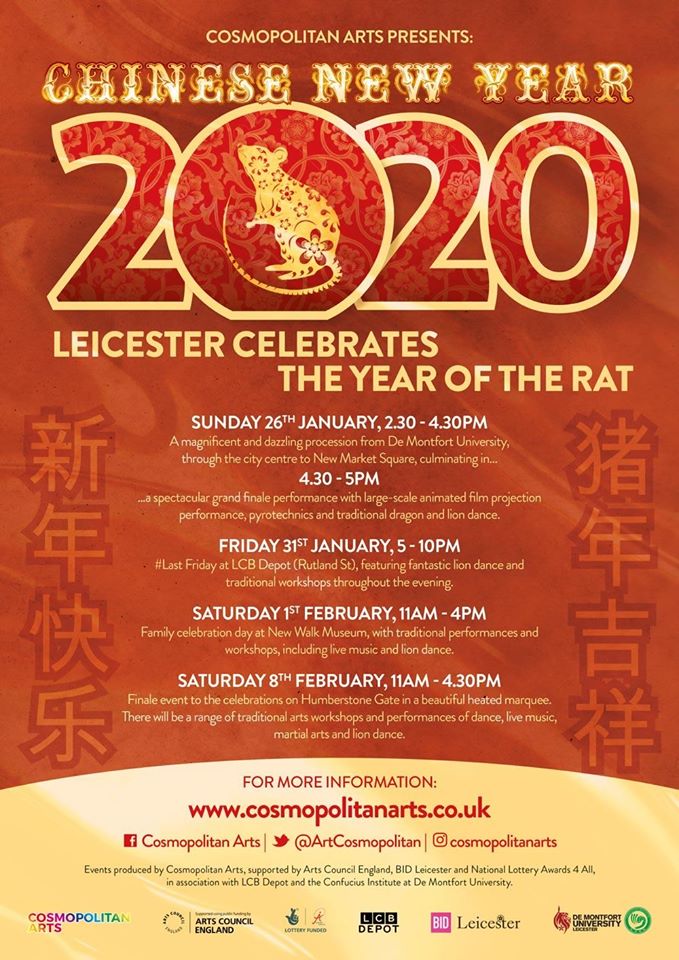 M U S I C B Y D J X A N D O N U N E S

Skewed global sounds – Brazilian beats, Afrobeat, Jazz, Disco, Electronica, Soul, diversity is key – music without boundaries….
#
C O M E D Y

Free/pay-what-you-want, brought to you in our Courtyard Room by Jokes On Us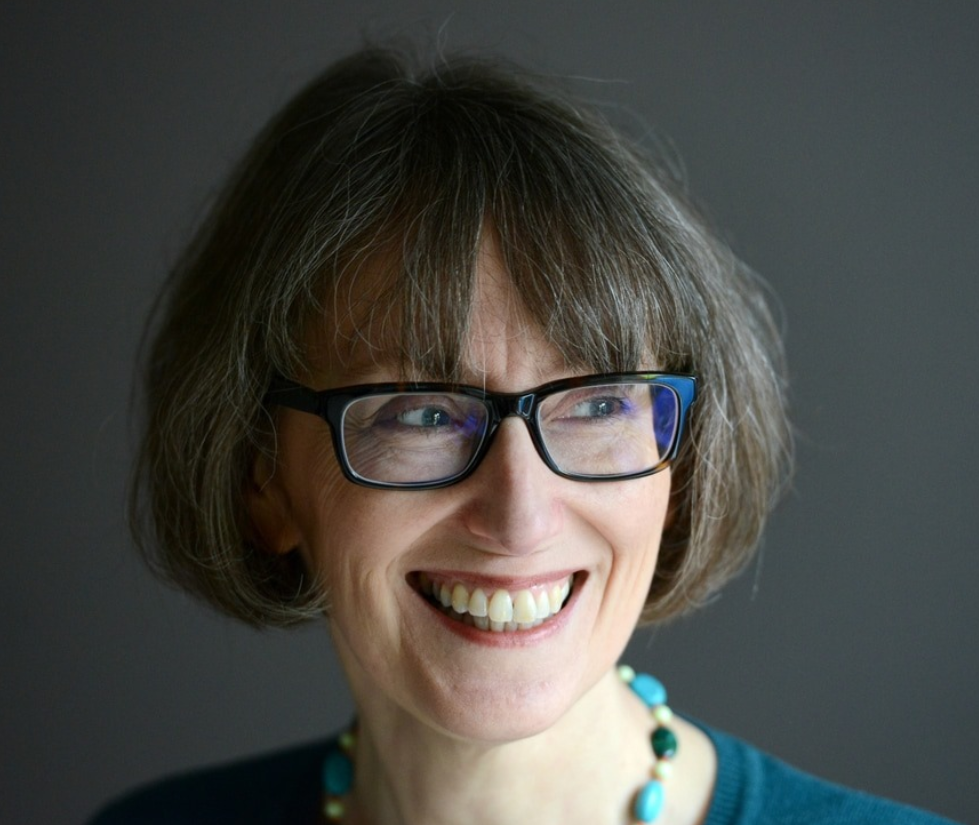 Jane Hill, 7-8pm
Jane Hill lives in Leicestershire and has been performing stand-up comedy all around the country for nearly 15 years. She's reached the final of two national competitions – English Comedian of the Year (2009) and Old Comedian of the Year (2018). This is a final chance to see highlights of her 5-star-reviewed Edinburgh Fringe show Addicted to Fun as well as a sneak preview of her new show 55, which she'll be debuting at Leicester Comedy Festival in February.
Jason Neale, 8.15 – 9.15pm
Since his 1st Gig in December 2013, Jason has gone from strength-to-strength as a performer, gigging throughout the UK and developing his unique, charming everyman style. Expect wry observations, terrific storytelling and a boatload of charisma from this Leicester local.
"Superb… got this Stand-Up Comedy thing nailed!" Voodoo Stands Up.
#
A R T : S T A T E O F T H E A R T
C L O S I N G P A R T Y & L I V E P A I N T I N G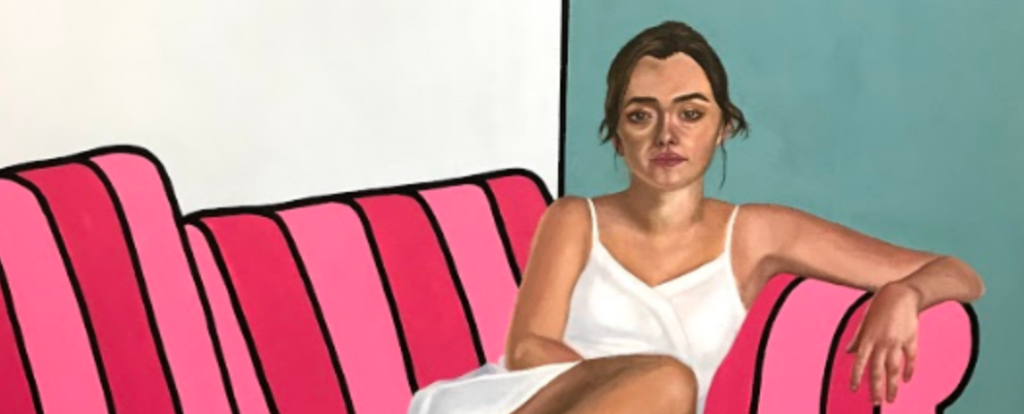 This will be your final opportunity to see the wonderful State Of The Art 2020 exhibition by 2nd Year DMU Fine Art students, on show in Lightbox and other exhibition spaces at LCB Depot…..PLUS live painting in response to the exhibition by students Holly and Laura (below)
Holly paints different versions of reality, combining graphic qualities with more traditional painting technique.
Laura paints large scale figural works with an emphasis on portraiture, in bold colours, reflecting on what we see in the news.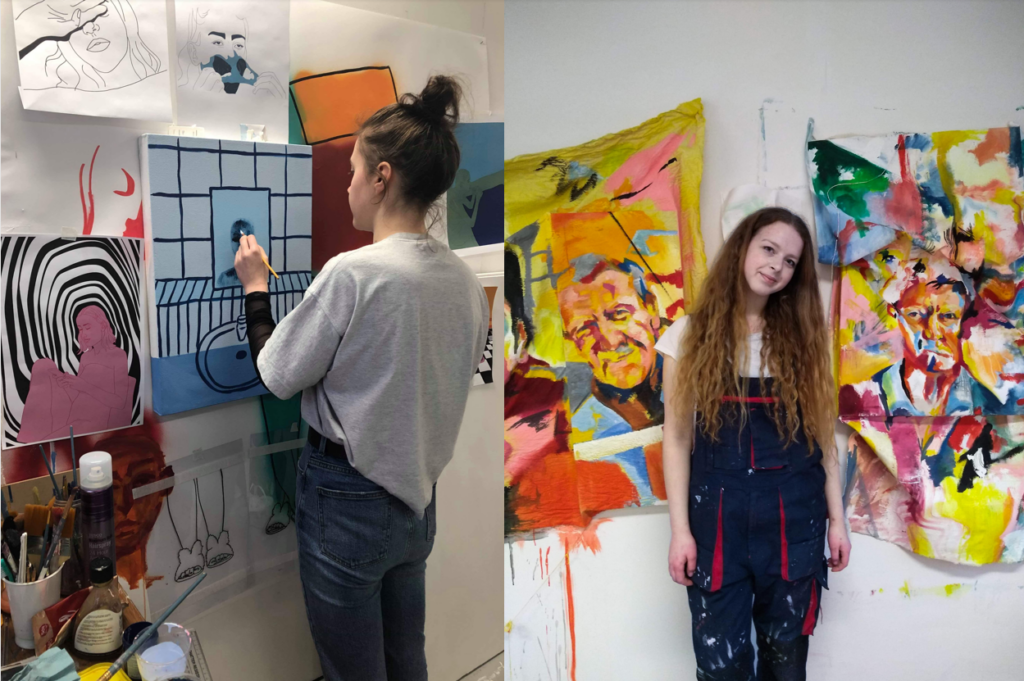 …. and interactive photography with @1710.photographs
#
R E S U R R E C T I O N S Q U A D B O O K L A U N C H
in the Print Room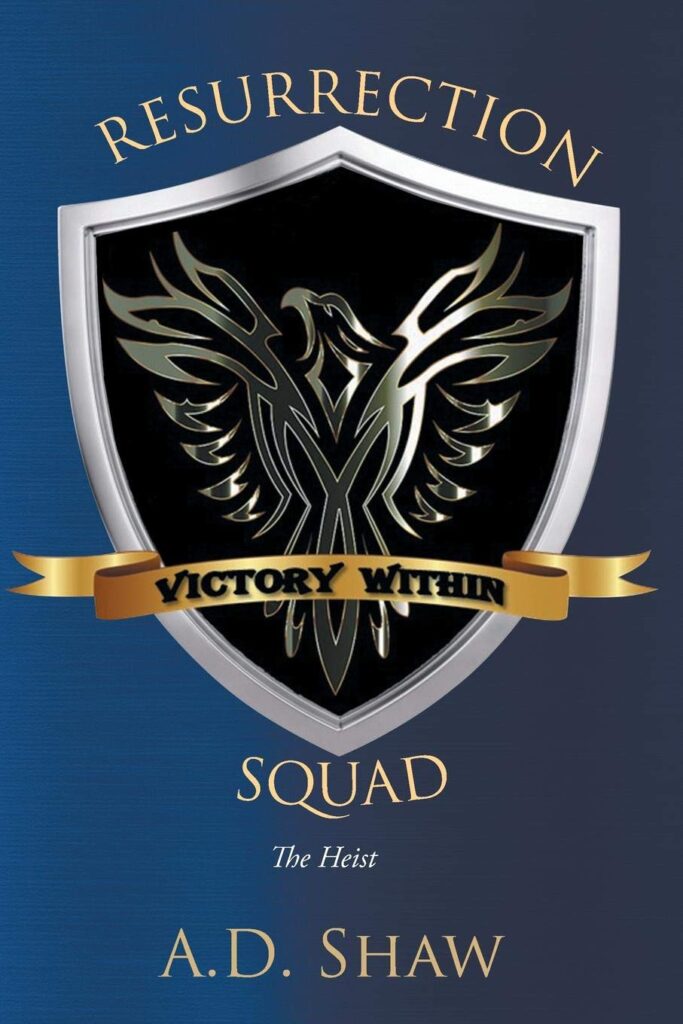 Meet author A.D Shaw and his new dystopian Sci-fi crime novel, and find out about the Resurrection Squad community….
#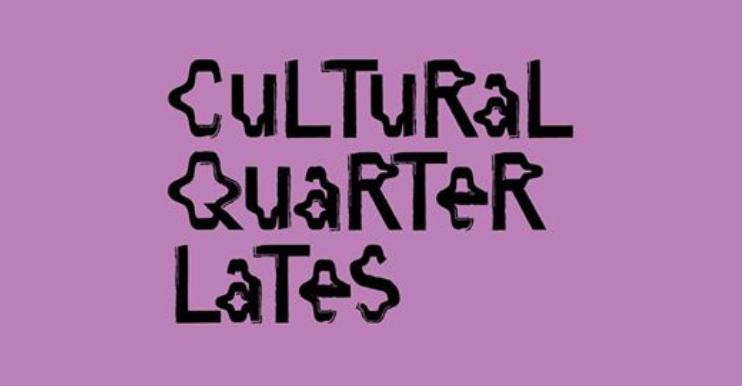 C U L T U R A L Q U A R T E R L A T E S
Cultural Quarter Lates returns with the usual mix of late exhibition openings and free events all within short walking distance (or FREE Ride Leicester Rickshaw ride) of LastFriday at LCB Depot.
1) Two Queens is on its winter break – will be back open next month!
2) Leicester Print Workshop 50 St George Street LE1 1QG
'ReForm' – LPW members exhibition open 5-8pm
3) Phoenix 4 Midland Street LE1 1TG
See our latest exhibition Thanatos – a multisensory installation that centres on an original perfume that evokes the scent of a decomposing body discovered in a woodland.
Food and drinks available at Phoenix Café Bar
#
A F T E R P A R T I E S
Manhattan34 – Live music over the road in Rutland Street in the Cellar Bar to enjoy as well as a bespoke reduced priced cocktail and drinks menu designed for the after party.
"Here at Manhattan34 we just can't get enough of that old school hip hop vibe, so we've joined forces with Simon Icon Testatonda to bring you something special every last Friday of the month as part of the LCB Depot afterparty!"
Simon says : "Pleased to announce I'll be bringing my brand of underground hip-hop (and other choice urban selections) to Manhattan34 each and every final Friday of the month!"
Brick & Beam – round the corner in Queen Street LE1 1QW – Live Jazz
#
Get updates about LastFriday on Twitter, Facebook & Instagram @lastfridaylcb and see more at www.lastfridaylcb.uk
#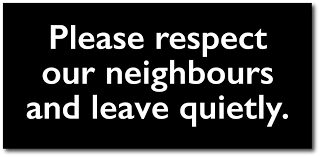 #
LastFriday is an LCB Depot/Grays production
For trader enquiries, contact Bookings@lastfridaylcb.uk
For marketing enquiries contact Lu@lastfridaylcb.uk
For venue/arts bookings contact James@lastfridaylcb.uk
#
LCB Depot aims to create a stimulating and interesting programme of events to enrich the cultural and entertainment offer of Leicester's Cultural Quarter, in conjunction and in sympathy with the local community of residents, businesses and visitors.
If you have concerns about any aspect of our events, such as noise from music or crowds, please contact our designated premises supervisor on 0116 261 6805.