LASTFRIDAY ….on the last Friday each month… amazing street food in our courtyard ; plus bars, comedy, art, music and vibes. FREE ENTRY – pay for what you eat and drink.
#
Two completely mouthwatering vegan/vegetarian street food traders will be at every #LastFriday.
Vegan/Vegetarian drinks options are also available from the resident bars (ask for more info at the bars on the night).
#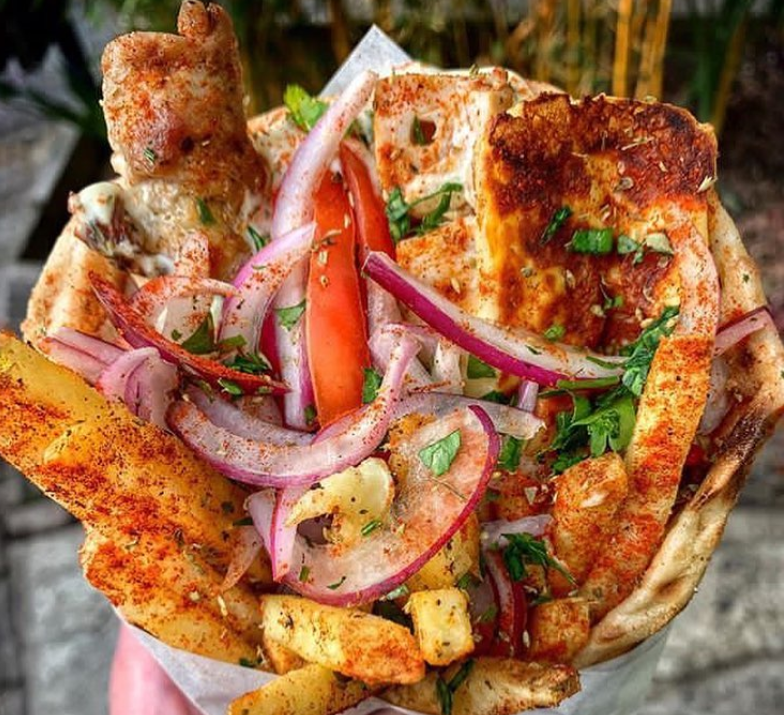 Souvlaki Street (Traditional Greek BBQ)
Deliciously authentic Souvlaki kebabs cooked over premium charcoal by experts. Pick between marinated chicken, pork, or halloumi kebabs with fresh salad, homemade tzatziki, fresh lemon, chilli peppers served in authentic cyprus pitta.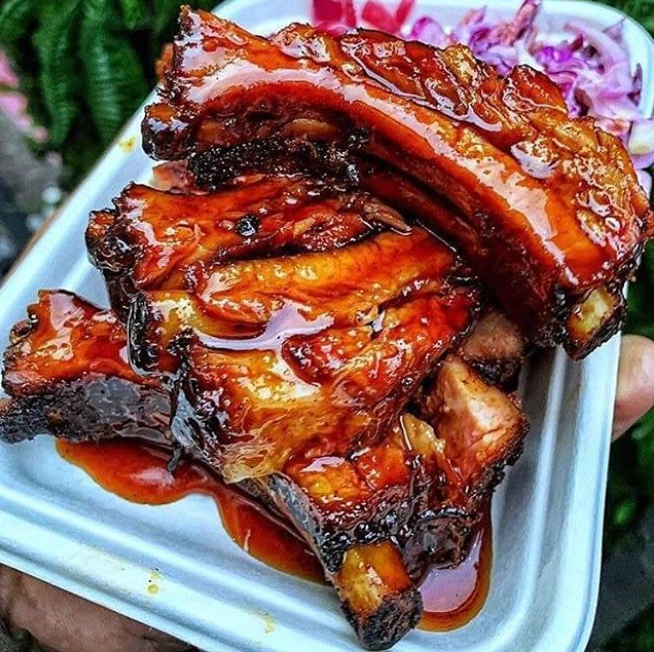 Dick's Smokehouse
American style BBQ streetfood. Choose between juicy rib tips, a huge cherry smoked pulled pork burger, pig 'n' mac and more!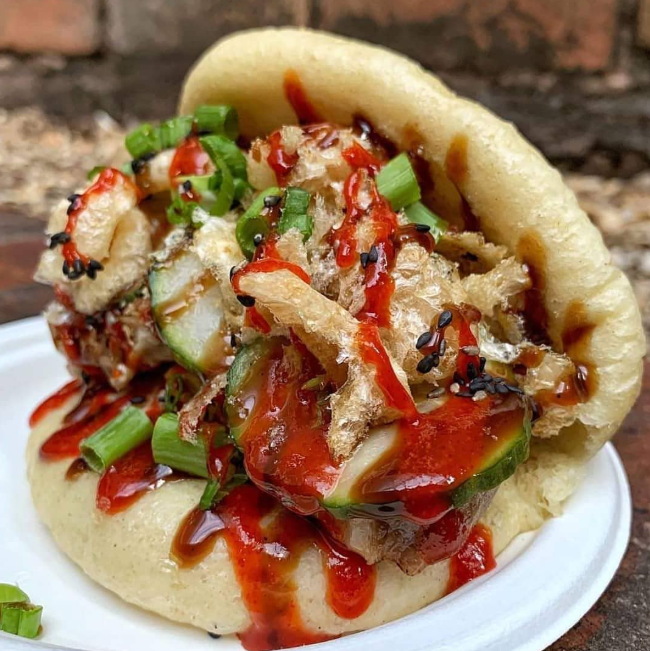 Wallace and Sons
Soft and fluffy bao buns…handmade and steamed by this lovely team…pick between The Pork bun, Chicken Katsu bun, Salt Cod bun or The Cauliflower bun!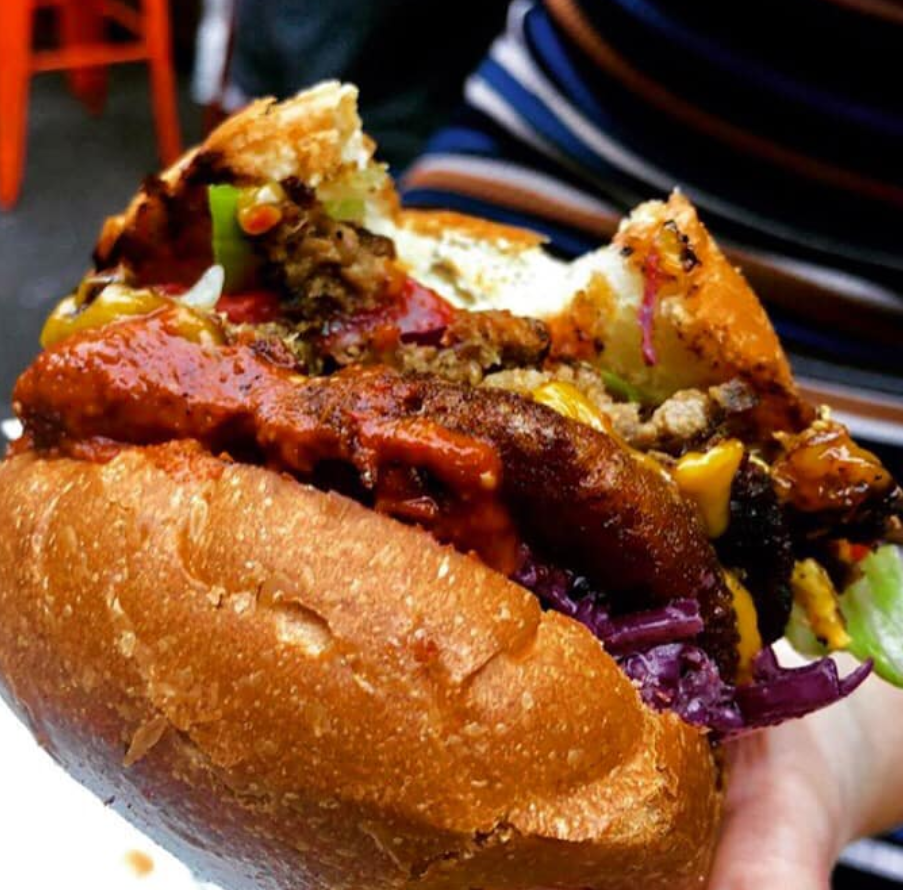 Vegan Vice (Vegan burgers)
Renowned for their juicy plant based burgers, Vegan Vice will be bringing their signature burgers, sauces and fries. Using secret plant-based recipes and sourcing the best possible ingredients. Vegan Vice create an unforgettable burger experience!
OsuCoconut (Vegan caribbean street food)
Joining us for the first time all the way from London, Osucoconuts will be dishing up roti wraps and wild rice boxes, alongside delicious coconut pancakes made from fresh coconut water.
Sweetheart Pantry
Freshly made waffles from Wednesbury with a variety of toppings for everyone to enjoy.
#
DRINKS
GRAYS Coffee Shop & Kitchen Bottle Bar (Cafe Bar)
The Ale Shack by Ale Wagon (Garden Bar)
Draanks Cocktail Bar (Front Bar)
#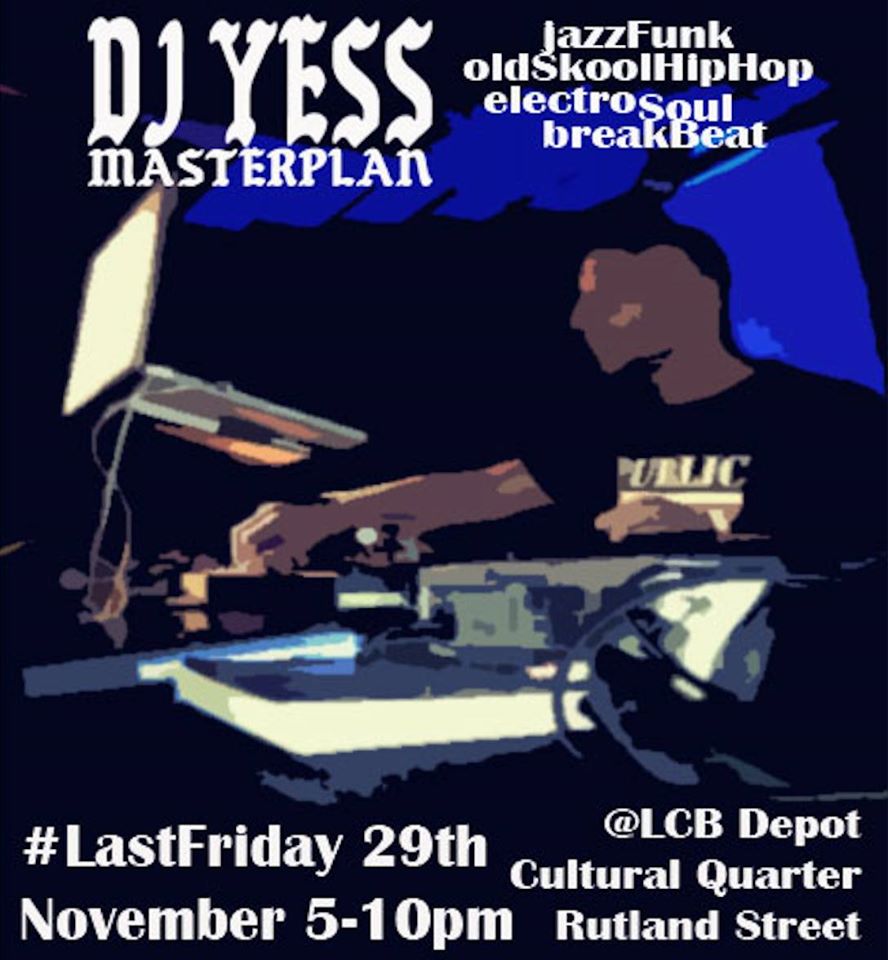 MUSIC by DJ Yess
#
ART/PERFORMANCE by STUDIONAME artists who have taken over our gallery spaces during November
Tom Van Herrewege : Hit List
Tom will create a 12-foot by 8-foot drawing on plywood of an endangered animal over a week while he lives in our Lightbox gallery. He will then invite the audience at LastFriday street food night on 29 November to partially erase the image by sanding it away.
Loz Atkinson : Veneration in Light of our Forebears
A looped stop motion film of images from the fatal Italian mountain-top crash site of her great grandfather's WW2 Halifax Bomber. In our cafe-bar.
Adam Khalifa/Steven Allbutt
Atrocity : the game all the family can play, often against their will
A revolving interactive card game
Willow Stacey : Things Men Say
Kite flying of embroidered handkerchiefs immortalising comments that have been made about their creators.
#
COMEDY by Jokes On Us in the Courtyard Room: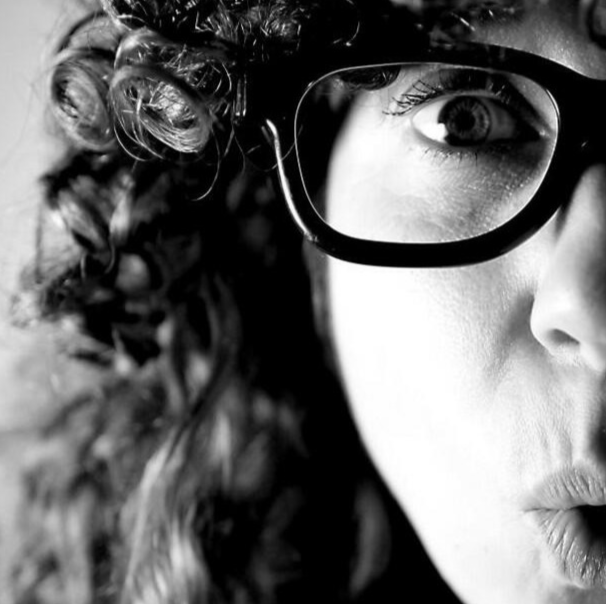 Lindsey Warnes Carroll 8.15 – 9.15pm
Free/pay what you want
#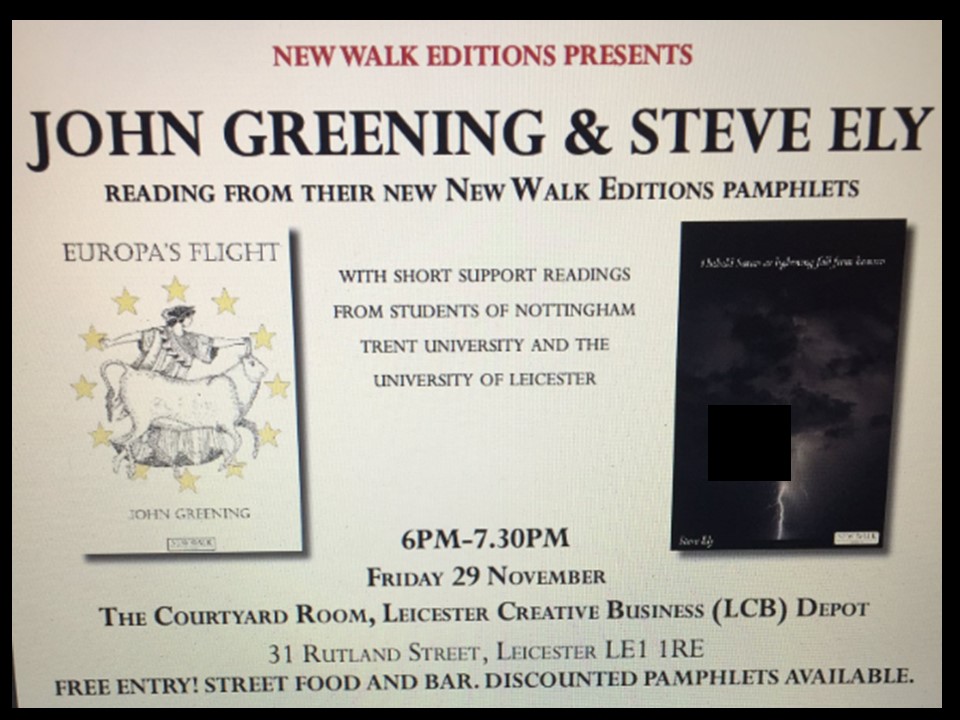 POETRY : New Walk Editions launch & readings
6-7.30pm, Courtyard Room
Come to the launch of two new poetry pamphlets by Steve Ely and John Greening, with New Walk Magazine … a reading by two acclaimed poets of their new work. Steve Ely will be reading from I Beheld Satan as Lightning Fall from Heaven, and John Greening from Europa's Flight, 6.00-7.30pm
#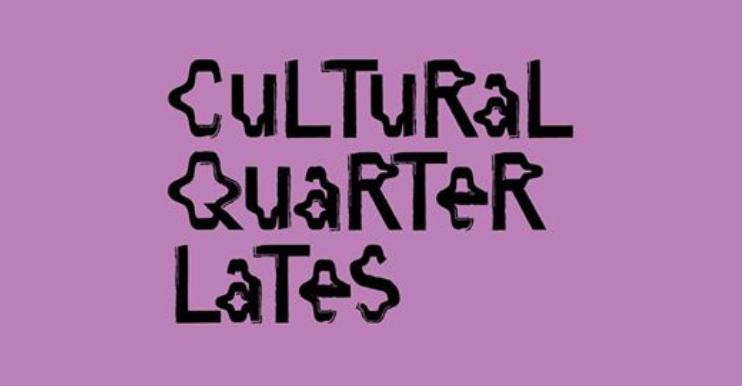 Leicester Artweek CQ Lates:
Cultural Quarter Lates returns with the usual mix of late exhibition openings and free events all within short walking distance (or FREE Ride Leicester Rickshaw ride) of Last Friday at LCB Depot. This month's events are also part of Leicester Art Week, a week-long festival celebrating all that the city's visual arts venues have to offer.
Two Queens 2 Queen Street, LE1 1QW
Two Queens Winter Print Sale for Cultural Quarter Lates 6-9pm
For the last Cultural Quarter Lates of 2019 we are holding a winter print sale – a great opportunity to buy art for your friends and loved ones and help Two Queens to raise funds towards our programme of free exhibitions and events.
– For one night only all Two Queens editions will be discounted by 20% – see our full range of prints on our site here: https://shop.2queens.com/ (20% discount does not apply to online sales)
– Special sale of prints and works on paper by Two Queens members – including work by Daniel Cowlam, Mateus Domingos, Luke Elson, Jack Halford, Leila Houston, Daniel Sean Kelly, Sinead Kerr, Anne Stansfield and Tony Walker with prices starting at just £10.
Plus affordable drinks and an opportunity to see the exhibition 'Pillgarlic's Gone A-Sauling' by Jake Kent.
Leicester Print Workshop 50 St George St, LE1 1QG
Join Mita Solanky for a cut-up poetry performance 6pm
'ReForm' – LPW members exhibition open 5-8pm
http://www.leicesterprintworkshop.com/events/cultural_quarter_lates_november_as_part/
Phoenix Leicester 4 Midland Street, LE1 1TG
Three Breaths in Empty Space: Cube Gallery space, 5-11pm.
Audio-visual installation by Bret Battey, commissioned to celebrate the 10th anniversary of Phoenix's move to the Cultural Quarter
https://www.phoenix.org.uk/event/going-gone/
Food and drinks available at Phoenix Cafe/Bar
#
AFTERPARTIES
Manhattan34 – Live music over the road in Rutland Street in the Cellar Bar to enjoy as well as a bespoke reduced priced cocktail and drinks menu designed for the after party.
Brick & Beam – round the corner in Queen Street LE1 1QW – Live Jazz
An evening of hip hop and neo soul covers performed by a live jazz band. Dedicated to artist like Erykah Badu, Kanye West, Kendrick Lamar, Jill Scott and many more! The Snowfathers & Georgia Copeland will be performing classic hip hop songs in a unique jazz interpretation as well as improv jazz.
✪ Open From: 4.30pm
✪ DJ Alexo – Hip Hop and R&B Classics
✪ Jazz Band: 8.30pm (approx)
✪ Street Food – LastFriday at LCB Depot
✪ Happy Hours – 4.30pm – 5.30pm / 7.30pm – 8.30pm / 11pm – 12pm
2-4-1 Cocktails + £3 Chang
RESERVE A TABLE:
Email: reservations@brickandbeam.co.uk
Free Entry
Dresscode: Smart/Casual. No Hats/Hoods. 18+
#
Get updates about LastFriday on Twitter, Facebook & Instagram @lastfridaylcb and see more at www.lastfridaylcb.uk
#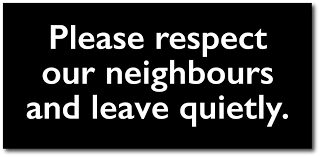 #
LastFriday is an LCB Depot/Grays production
For trader enquiries, contact Bookings@lastfridaylcb.uk
For marketing enquiries contact Lu@lastfridaylcb.uk
For venue/arts bookings contact James@lastfridaylcb.uk
#
LCB Depot aims to create a stimulating and interesting programme of events to enrich the cultural and entertainment offer of Leicester's Cultural Quarter, in conjunction and in sympathy with the local community of residents, businesses and visitors.
If you have concerns about any aspect of our events, such as noise from music or crowds, please contact our designated premises supervisor on 0116 261 6805.