Kids Comedy Hub is back, with kid-friendly pay as you feel comedy, courtesy of Jokes on Us, as well as free creative workshops, stuff, and most probably nonsense. Grays will be on hand to fill your bellies. Best for toddlers to 10 year olds (and their grown ups).
12.30 to 1.30pm
The Squirrel Who Lost Her Tail : book launch
Did you know little squirrels have to wear stick-on tails when they are high in the trees? Join us for a book launch including activities for children, a demonstration of drawing and scanning onto a computer, and the story of Selena Squirrel
#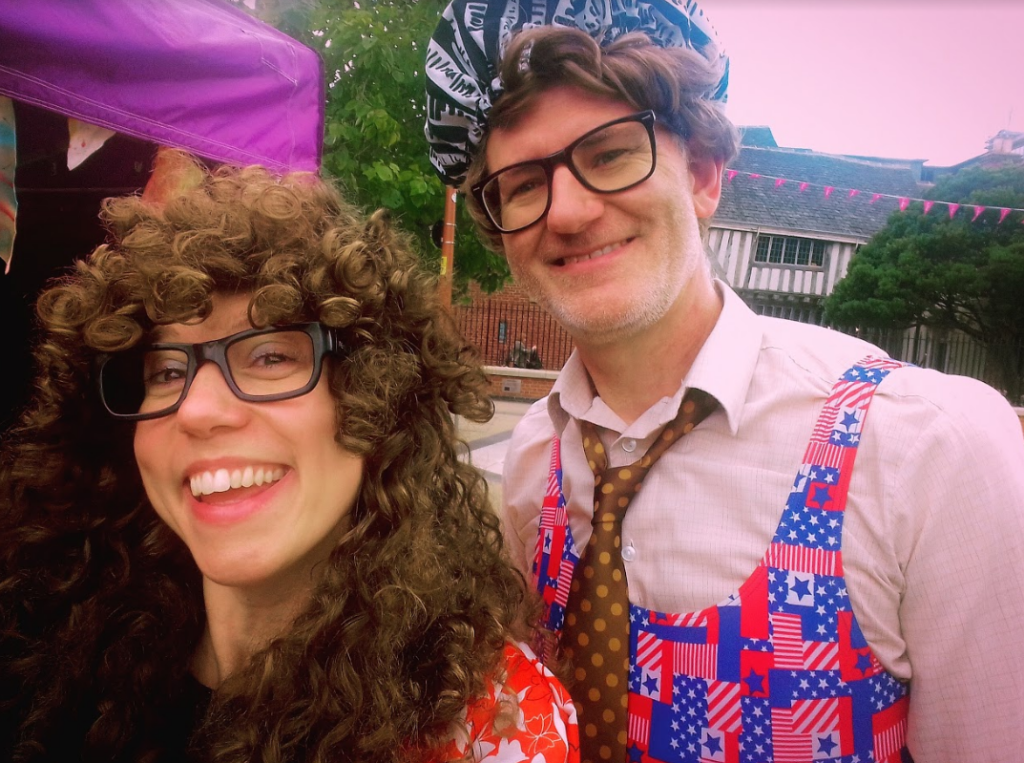 2-3pm Shirley and Ken's Lucky Dip
Free/pay what you want
Award-winning local comedians Lindsey Warnes Carroll and Ian Hall return as Shirley and Ken with a feast of fun for the whole family.
Dip into their brimming bran tub of daft delights and see what you find. Expect jokes, songs, dancing, balloons, magic and some joiny-in bits too.
Nominated for 'Best Kids Show' at last year's festival.
"It's difficult not to get caught up in the infectious, participatory bubble" Leicester Mercury.
PLUS
meandering dubbed out loveliness from DJ BO FINGA!
PLUS treat yourself to lunch at Grays Kitchen
Keep updated and say you're coming on Facebook
Part of the UK Kids Comedy Festival at Leicester Comedy Festival.