Every September some 40,000 volunteers across England organise 5,000 events to celebrate our fantastic history and culture. It's your chance to see hidden places and try out new experiences – all of which are FREE to explore.
Heritage Open Days – combined tours of LCB Depot and Makers' Yard
Tuesday 14 September 10.00am – 11.30am
Wednesday 15 September 10.00am – 11.30am
Thursday 16 September 10.00am – 11.30am
We're offering a combined tour of LCB Depot (a 1969 bus admin office remodelled in 2004 as Leicester's creative business centre) and Makers' Yard (a former Victorian hosiery factory & warehouse transformed in 2013 into studios for artists and designer-makers).
Tours are free, and start at LCB Depot at 31 Rutland Street Leicester LE1 1RE and end 300 metres along Rutland Street at Makers' Yard (82-86 Rutland Street LE1 1SB, two doors along from Curve theatre).
Places are limited, and should be booked in advance – by calling 0116 261 6800 or email info@lcbdepot.co.uk or in person at Reception at LCB Depot Monday to Friday 9am – 5pm.
Children are welcome, but should be accompanied by an adult on these tours.
#
LCB's creative Family Day on Saturday 11 September 12-4pm includes an Edible England theme – the theme of this year's Heritage Open Days Festival – with Veg Out!
Help us harvest veg from our garden and make lunch with Hortus Lady & Grays.
Please note – there is no guided tour of LCB Depot & Makers' Yard at the Family Day on Saturday 11th
#
Why not grab a coffee, brunch or lunch while you're here? Grays cafe-bar opens Monday to Friday 9am to 4pm. Grays sources its ingredients from a number of local suppliers:
Bread – Milners Bakery
http://www.milnersbakery.co.uk
Wine – Francis Fine Wines
https://www.francisfinewines.co.uk/about-us
Real Ale – Ale Wagon/Hoskins Bros
https://www.facebook.com/alewagon
Butcher – Archers & Sons
https://www.warcherbutchers.co.uk
Dairy – Country Fayre / Sherwins
https://www.countryfayreleicester.com
#
LCB DEPOT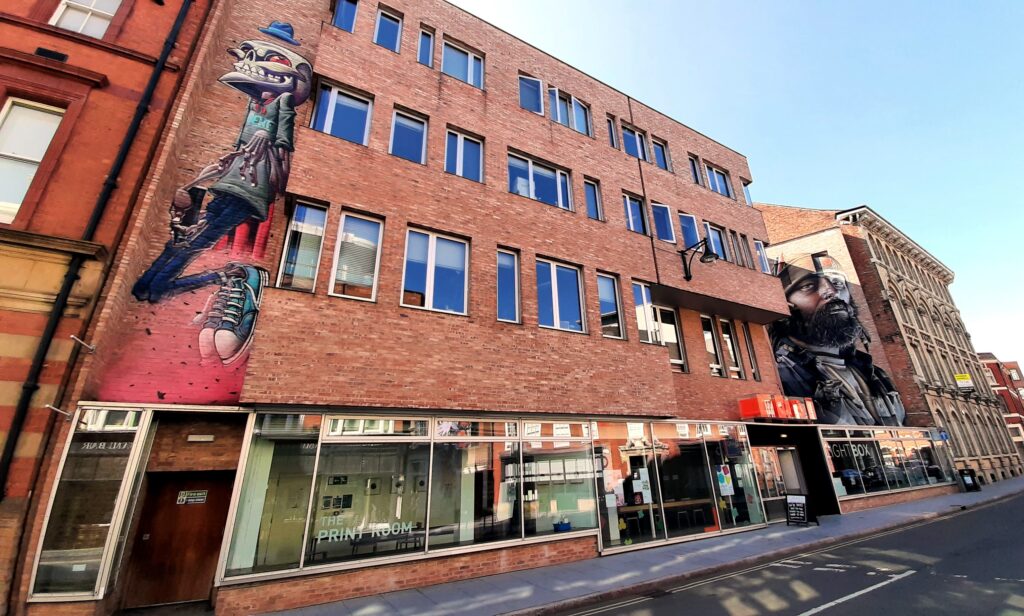 At the heart of Leicester's Cultural Quarter, LCB Depot is based on the site of the former Leicester City Transport bus operating centre. LCB Depot has been designed with flair and imagination, incorporating elements of the old architecture, and modern design with integrated public art works.
Part of the tour goes up to and down from the 3rd floor, at both sites, which may be done by lift and/or stairs.

MAKERS' YARD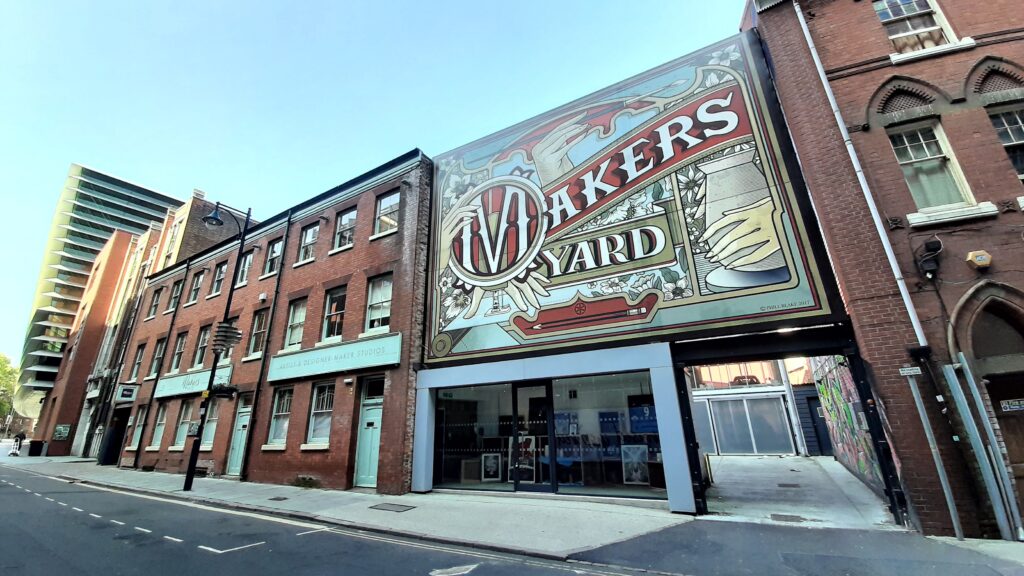 See the award-winning Makers' Yard – a Grade II Listed former hosiery factory dating back to 1854. The building has been refurbished into quality and inspiring workspaces for artists and designer-makers. See this charming building, learn about its rich heritage and meet the tenants now working there! Period features such as wheels and cogs, fire doors, trap doors, original paintwork and floorboards still remain in this sensitive restoration.
Please note – this is not an 'Open Studios' event (where all the makers invite the public into their studios), and we don't know which makers will be in the building or not
Some parts of the Makers' Yard building have quite steep, narrow wooden stairs, although all floors are accessible by lift.
Although under current Covid restrictions you don't HAVE to wear a mask or maintain social distancing, you may choose to do so on these tours, especially inside the buildings . The Government is clear that people's personal judgement will now be key in learning to live with the Coronavirus.
#
See this event on the Heritage Open Days website
#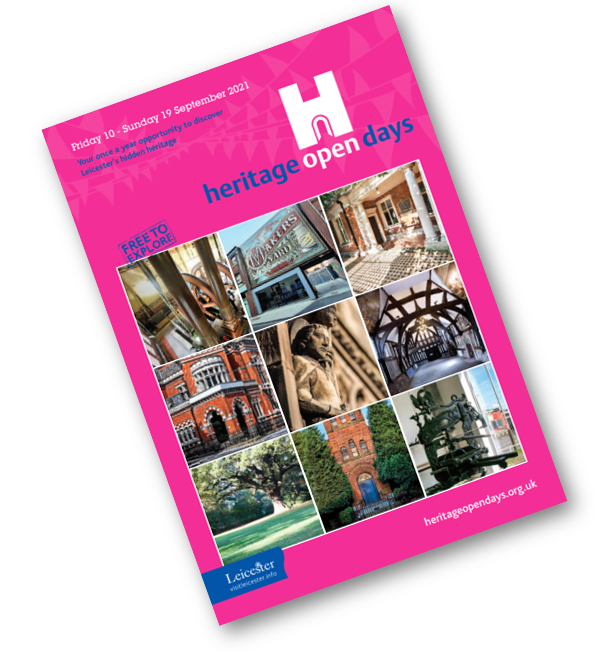 See other Heritage Open Days events in Leicester in the Leicester Heritage Open Days brochure
#
See more about Heritage Open Days at the Heritage Open Days website. The 2021 Festival runs from 10 to 19 September.
#
See our Leicestershire Foods – did you know? info sheet for factoids on Melton Mowbray, pork pies, Red Leicester and Stilton cheese, Walkers crisps, the Vegan Society, and the cob!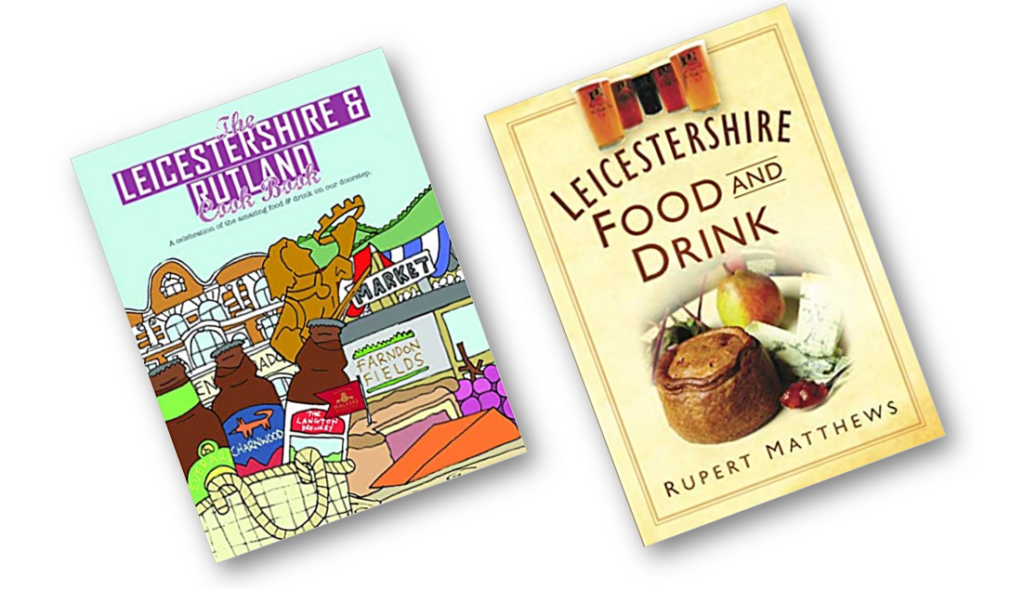 Read more about the food and restaurants of Leicestershire in these two books!
The Leicestershire and Rutland Cook Book