Hello Lamp Post! is an interactive installation that connects 16 points of interest across Leicester's city centre from 1 May to 31 October 2021, allowing anyone to engage in a text exchange with some of Leicester's most iconic landmarks. Conversations are thought provoking, insightful and are powered by artificial intelligence.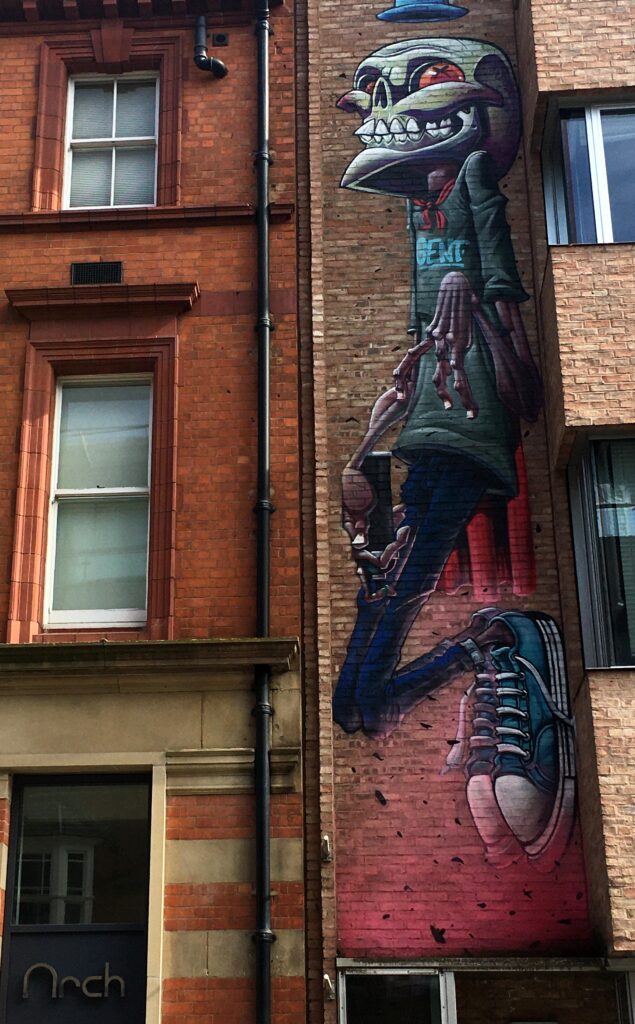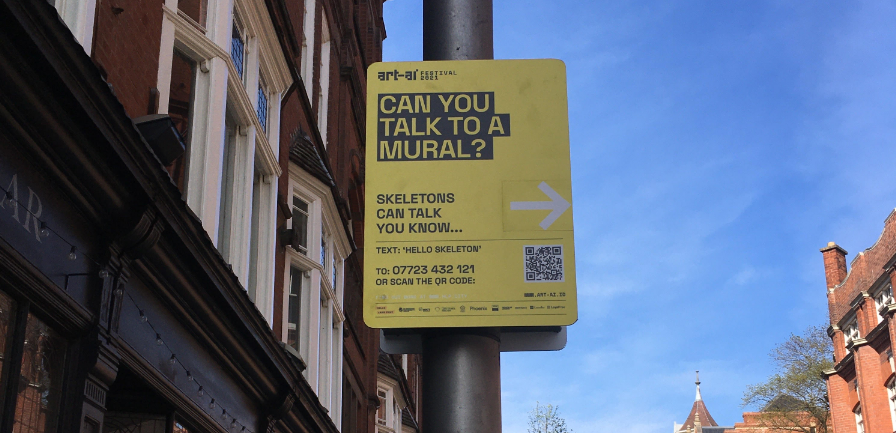 See and interact with the Skeleton Mural by Gent on the front of the LCB building!

When you're there, text 'hello skeleton' to 07723 432121 or scan the QR code on the yellow plaque in front of Manhattan bar across the road.
Hello Lamp Post is a walking trail with 16 points of interest to visit across Leicester's city centre. You can walk them all at a leisurely pace in one day or take in a few of them in an hour. The choice of route is entirely yours!
Hello Lamp Post encourages people to look at the city with fresh eyes. It gives citizens a chance to slow down, reflect and feedback to the city. It brings the city and citizens closer together by encouraging people to have two-way 'chats' with their surroundings, providing people with key local information whilst hearing about opinions and challenges faced at the same time. Hello Lamp Post is designed to increase participation and engagement with the local environment. In Leicester, the installation connects 16 points of interest and has been programmed to chat about the history of their locality and how citizens feel about the area, as well as generally about how they are feeling.
To chat with a point of interest, look out for the signs on lamp posts and railings near to local landmarks (see the map for locations), and follow the instructions. The conversation will then soon begin, so find out what each object has to say. You can come back any time. Each object will remember you and have a fresh conversation with you.
All messages are anonymous. Standard network rates apply.
Chat information will be anonymously shared with the City Council and your feedback may be used to inform decision-making about local improvements!
See the Hello Lamp Post walking trail video
Find out more at the Hello Lamp Post website
Download the AI Festival Map
#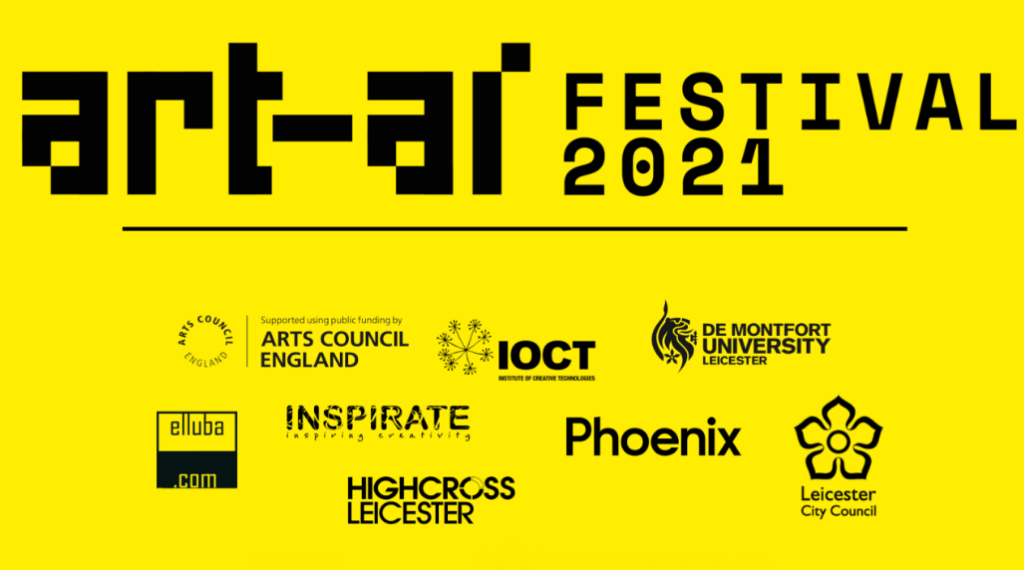 Part of Leicester's Art Ai Festival 2021 (May 2021-March 2022) that focusses on creative applications of artificial intelligence.