Festival Guest Curator Priya Mistry aka whatsthebigmistry presents
BROWNNESS
What does it mean to be Brown in Britain Today? This programme focuses on two very different practices of Brownness. One situated in the Body and the other in Belief.
"For this year's festival I'm very excited to welcome In Conversation Chanda Vyas, the first female Hindu priest in the UK and Soofiya Andry Artist and Illustration who articulate commentaries on race, gender and non-conformity. Who will also present a NEWLY COMMISSIONED work especially for the Festival."
Artist and Illustrator Soofiya's portfolio boasts a LDN WMN commission with Tate and the Mayor of London, a client list including Vice, The V&A, The Photographers Gallery, gal-dem and BBC Radio 4 amongst others.
Soofiya will present a NEW large scale work for projection and print. Here is Soofiya's vision:
' This bright and playful illustration celebrates hairy femmes, subverting notions of femininity and reclaiming ideas of masculinity and celebrates body hair. An ode to all non-conforming bodies whilst honouring all those who exist on the margins.'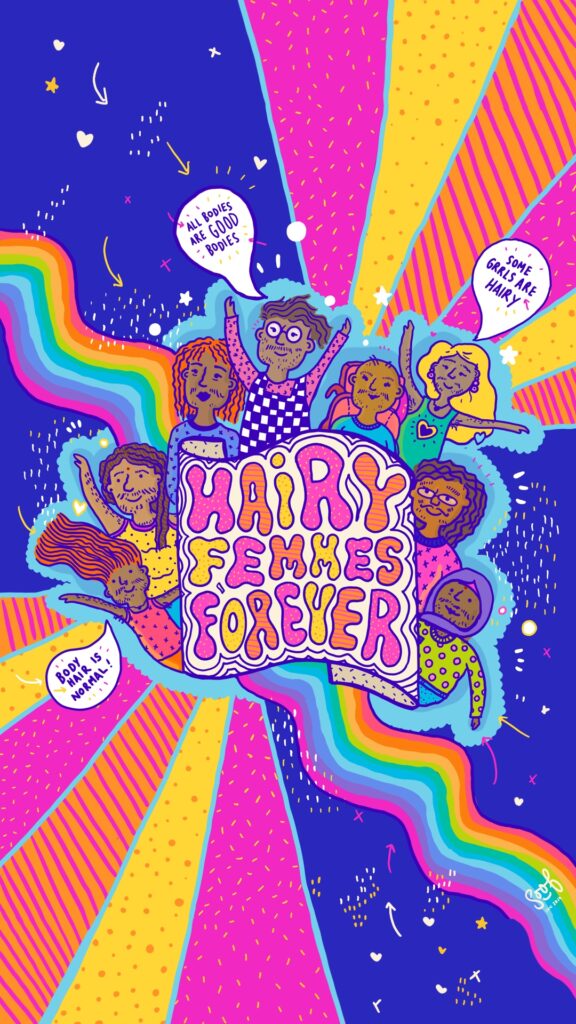 Join Soofiya for a presentation, conversation and Q&A on Soofiya's work at LCB Depot from 6.30pm
GET YOUR TICKETS HERE
#
Cultural Exchanges is a diverse week of interactive discussions, performances and talks at DMU; showcasing an eclectic programme of guests. The Festival and its programme represent the culture and creativity of De Montfort University, the city of Leicester and contemporary society in order to bring together cultures and industries. It is hosted by the Faculty of Arts, Design and Humanities, and is run by students on the Arts and Festivals Management BA (Hons) degree students.
#
DMU Pride's exciting programme of events throughout February 2019 will include talks, workshops, performances, and film screenings which honour the lives and struggles of the LGBTQ community.