Canteen – Leicester's street food Friday sees a takeover by Journeys Festival International : amazing street food in our courtyard from countries/cultures that are directly related to refugee and asylum-seeking communities; plus drinks, live and DJ music, print-making, and food-based performance.
With Boutique cocktail bar by Shiv Lal, and cocktail after party at Chutney Ivy from 9pm-2am with Canteen DJs Fitz and Mr Hickford.
#
featuring the official launch of Journeys Festival International Leicester 2017
#
with street food by Leave It To Esmie, The Middle Feast, Savannah Grill, Wallace & Sons, Street Souvlaki, Victoria Creperie and Grays – more info at Cool As Leicester.
#
PLUS
I'mmigrant! : Comedy with Ishi Khan-Jackson 7.30-8.30pm
Zimbabwean Action In Solidarity Choir 7.00-7.30pm
Toastbusters : Soft Touch Arts refugee cookery group stall
Breakfast Elsewhere : participatory gastro-performances 5.30-6.30 & 7.30-8.30pm
Printmaking workshop with Leicester Print Workshop 6.00-8.00pm
Exhibitions : Displaced Witness | Shahre Farang | Exchange | Open 28 prizewinners
Free entry, pay for what you eat and drink.
#
AND
Snappylookers return to Canteen after a successful first visit.
"Leicester folk were out in force for fun, food and great entertainment. We captured some great experiences and documented some wonderful moments.
Why not become part of the LCB story and share your experiences. It's easy, add the Snapchat snapcode on the posters, or find a snapcode snicker to your snap account. Or find one of the many stickers placed around LCB."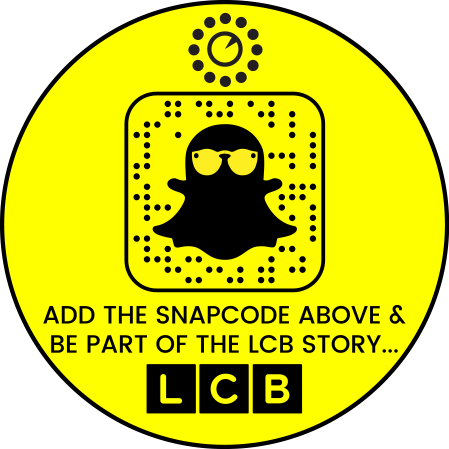 Tell us you're coming and invite your friends on Facebook!