This curated showcase replaces two live events that were planned for 15 and 22 November (Art and Makers Shopping Sundays), that have been cancelled due to the national Covid-19 lockdown 5 November – 2 December.
Browse and buy handmade products from 40 of the region's finest artists and designer-makers!
With Christmas in mind the makers below present a tempting array of jewellery, art, craft, ceramics, textiles, and fashion.
Scroll down from here and click through to their selling platforms from the 'selling via' links or photos!
See the Art & Makers Shopping page on Instagram

#
Art & Makers' Online Shopping is a joint production between LCB Depot and the makers at Makers' Yard studios – several of whom feature here.
#
Faulty Stone
ceramics | homewares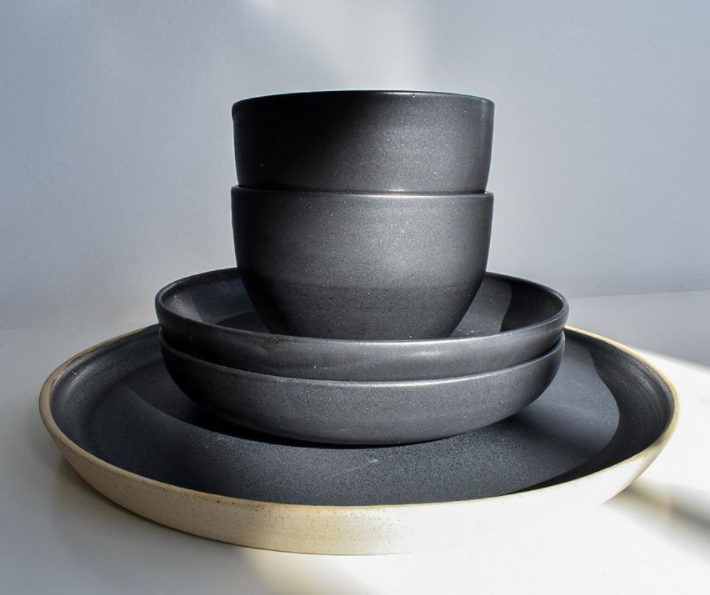 Selling via website
Modern wheel-thrown ceramics from Simon of Makers' Yard-based Faulty Stone

Pippa Jayne
accessories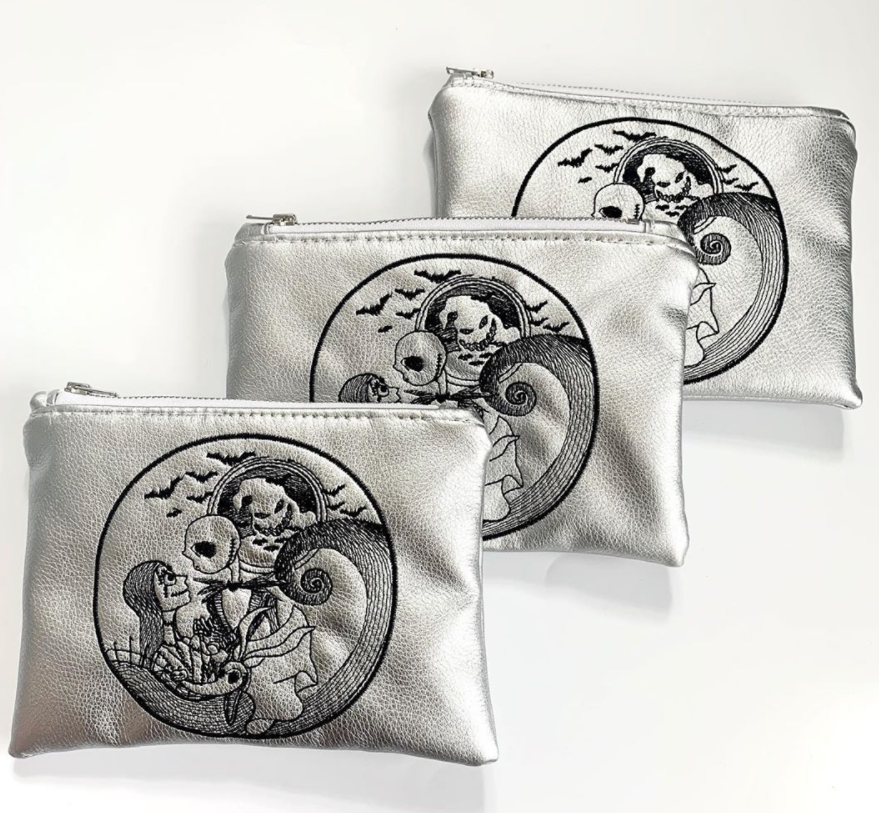 Selling via website
Pippa Jayne creates a range of bags & accessories using embroidery to add playful & colourful designs to her bags, at Makers' Yard. She also creates her own keyrings in a range of fun designs, from scraps of fabric to help reduce waste.

Resonate Arts
accessories | art | jewellery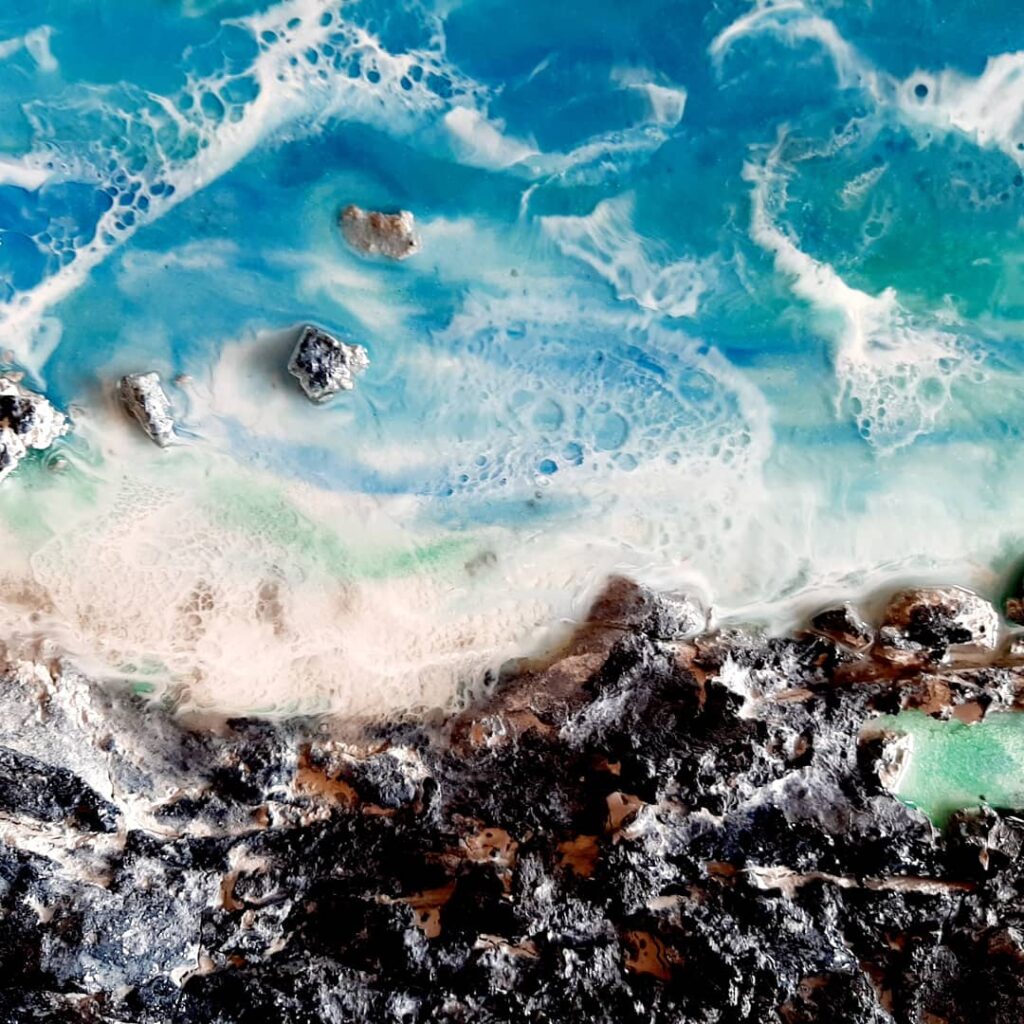 Selling via Etsy
Resin artist Bhavna of Resonate Arts is a designer of abstract wall art, jewellery, whimsical & unique home accessories. Her creations are inspired by galaxies, nature, shapes, colours & textures. Bespoke and custom products are also created by Resonate Arts at Makers' Yard.

Rolk
homewares | jewellery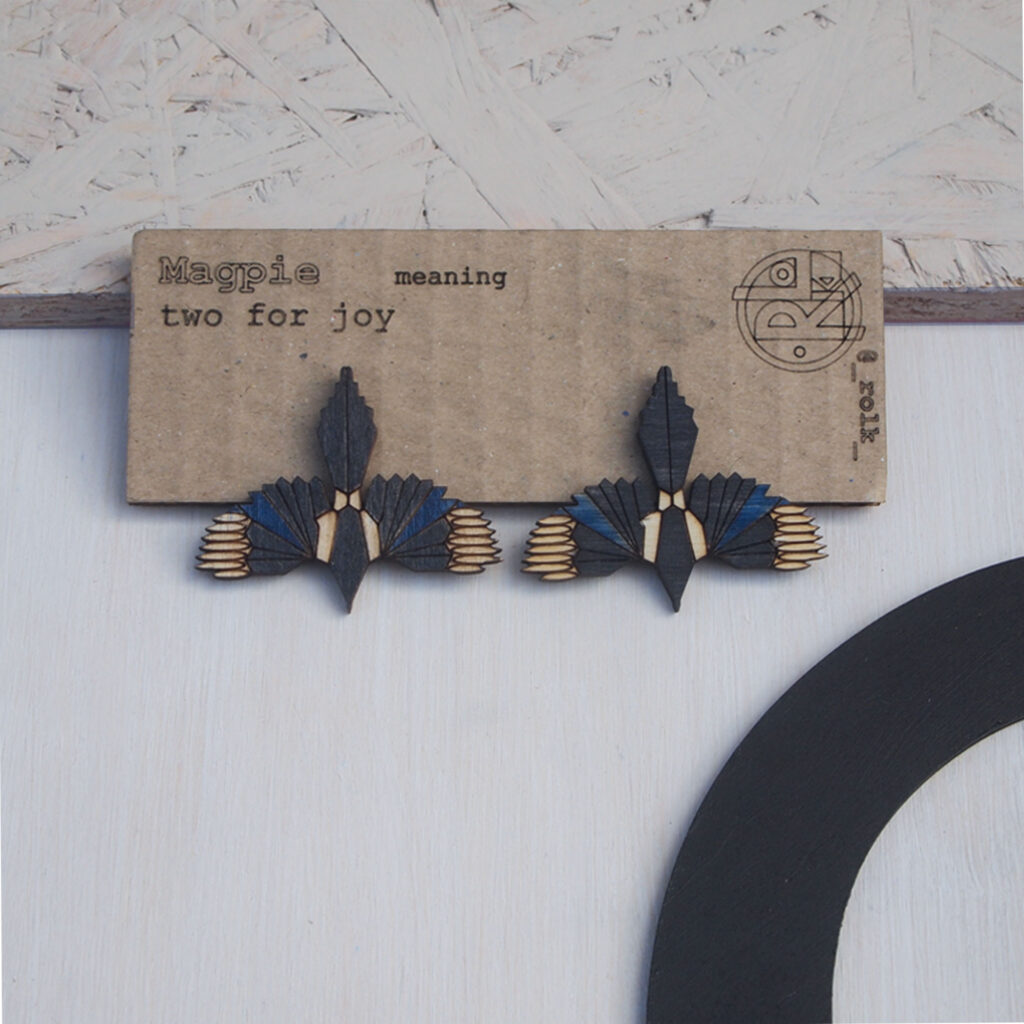 Selling via Etsy
Ruth from Rolk creates her jewellery and homewares at Makers' Yard. A selection of earrings, brooches, tree decorations and more. Her designs are often inspired by nature, colour and pattern, illustrated with a geometric line. Laser cut from wood then hand painted and often finished with a stitch.

the findings
clothing | homewares | retro/vintage | textiles | upcycled
Selling via Etsy
Restored and repurposed vintage clothes, textiles and homewares from Cathy of The Findings at Studio 9 in Makers' Yard.

We Are
art | accessories | ceramics | fashion | homewares | jewellery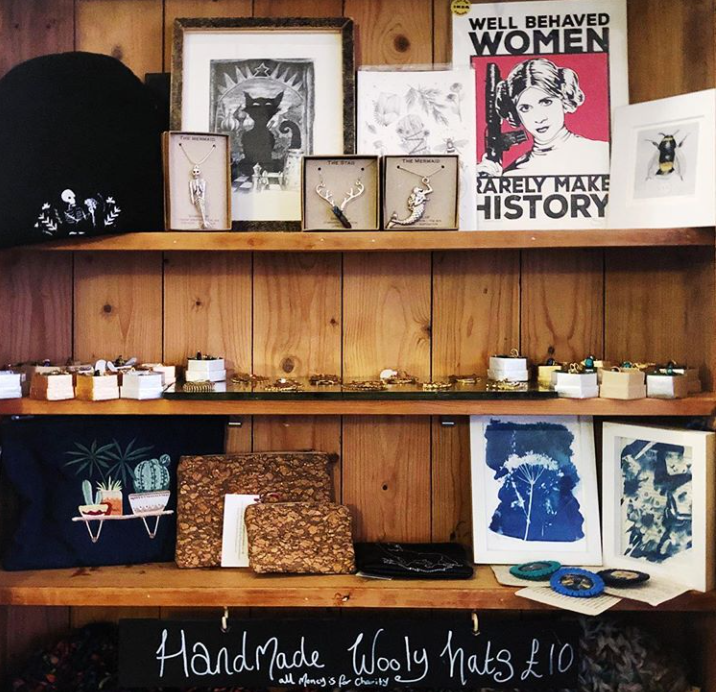 Selling via website
Jewellery designer and illustrator Kristen Rollinson hosts a selection of makers' work at We Are, her Art, Craft & Design shop in James' cafe bistro, 5 East Bond Street, Leicester LE1 4SX (behind Highcross shopping centre).

Dee Barnes Designs
ceramics | jewellery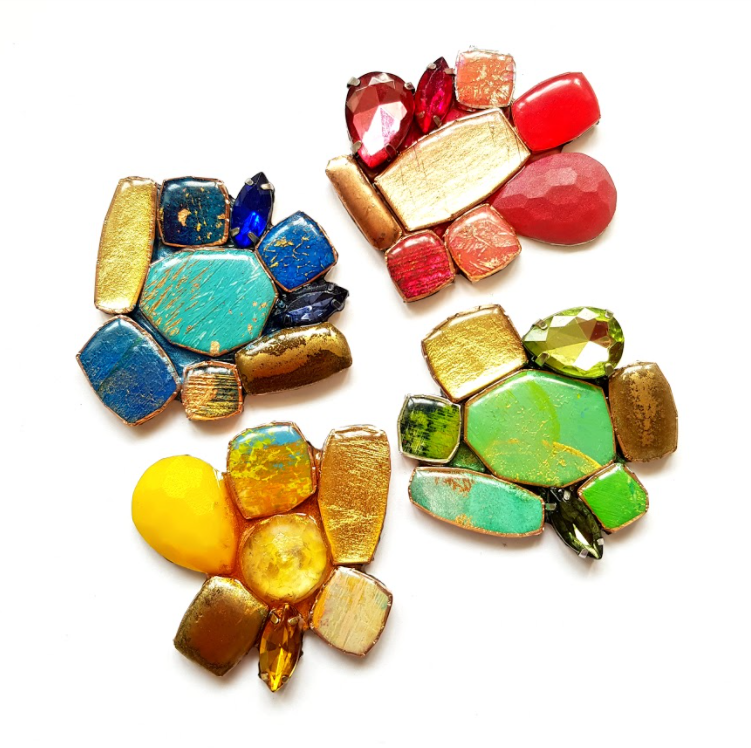 Selling via website
I am a ceramicist and mixed media jeweller, based in Oadby and I am member of Knighton lane artist studios. My ceramics are all hand-built using coiling and slabbing techniques whilst my jewellery is made with silver, aluminium, acrylic paints and resin. My work is very colourful, affordable and accessible!

URGHH Designs
cards | decorations | prints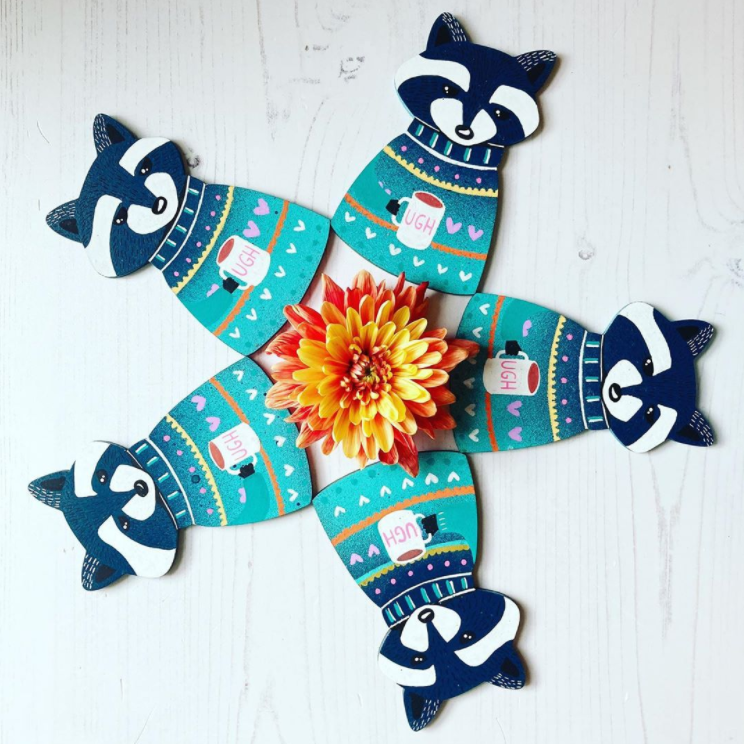 Selling via Etsy
Footwear design graduate turned greeting card designer, Maria is an Irish artist based in Leicester. A lover of quirky, floral and magical styled illustration, her cards, prints and decorations are fun, vibrant and bright. Maria draws her inspiration from loads of her favourite movie characters and bands, each card themed with the moody, rude and sarcastic side of life!

Giddygoat Prints
linocut prints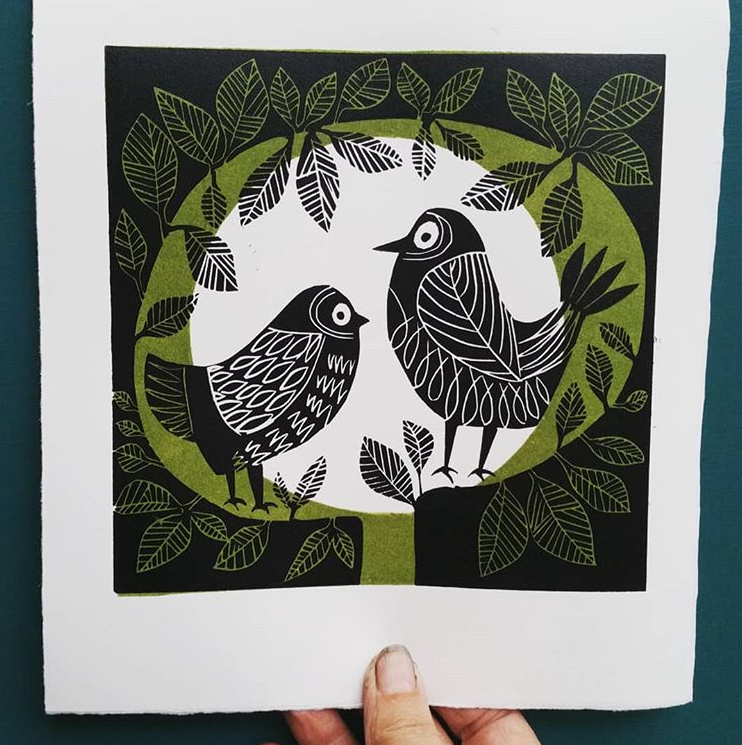 Selling via Etsy
Bold and bright handmade linocut prints inspired by mid-century design, by printmaker Rachel Wilcock.

Christine Pearson Jewellery
enamelled copper and silver jewellery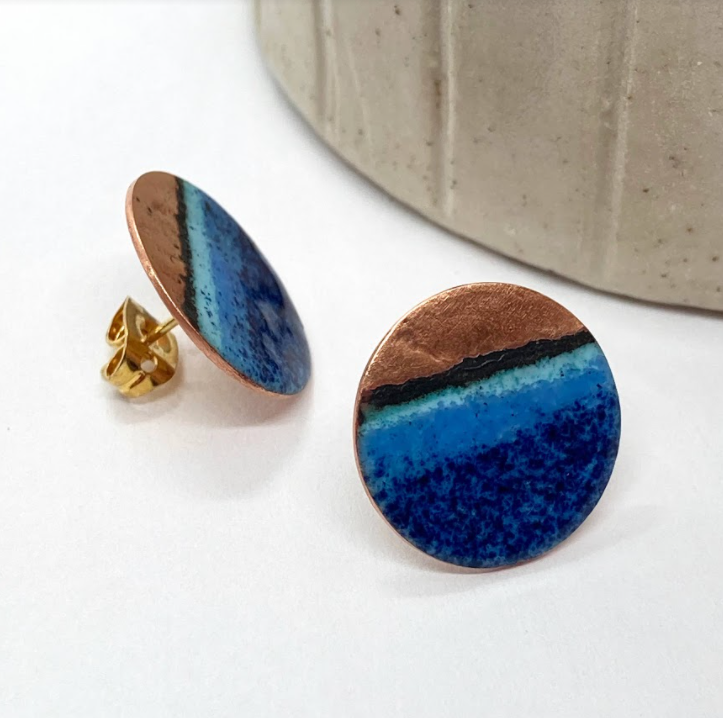 Selling via Etsy
Originally trained as a Silversmith and Jeweller, BA (Hons) in Leicester, I worked for several years as a Jewellery Designer for a firm producing jewellery in 9ct gold. Recent years found me teaching Resistant Materials in a secondary school and setting up my own workshop back in Leicester. I work mainly in silver and copper and recently have become absorbed and fascinated by enamelling.

Alexia Claire
illustrated stationery and giftware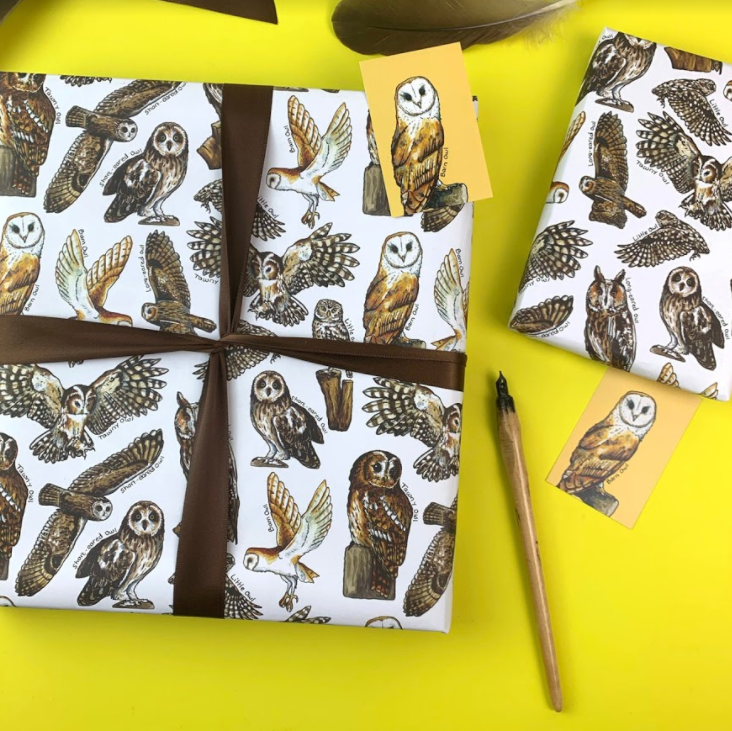 Selling via Etsy
Alexia Claire hand watercolours her illustrations from her garden studio in the National Forest. Combining a love for all things British wildlife with her addiction to stationery… by selling the designs on all manner of paper goodies! Plus wrapping paper, greetings cards, magnets, wall art and so on. With over 100,000 sales to date, she hopes to nurture a love and knowledge of British wildlife as far and wide as possible.

iinkbysanjay
art prints
Selling via website

calla crafts
calla
jewellery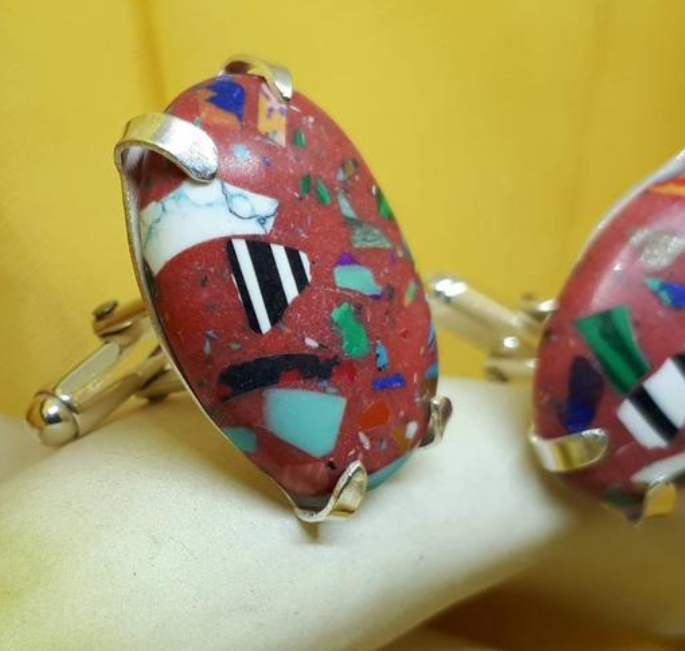 Selling via Etsy
Unique and bespoke sterling silver creations and other crafts. We aim to be quirky and unique – everything is hand made and everything can be personalised or designed from scratch.
The Archist
multi-layered wooden laser cut art pieces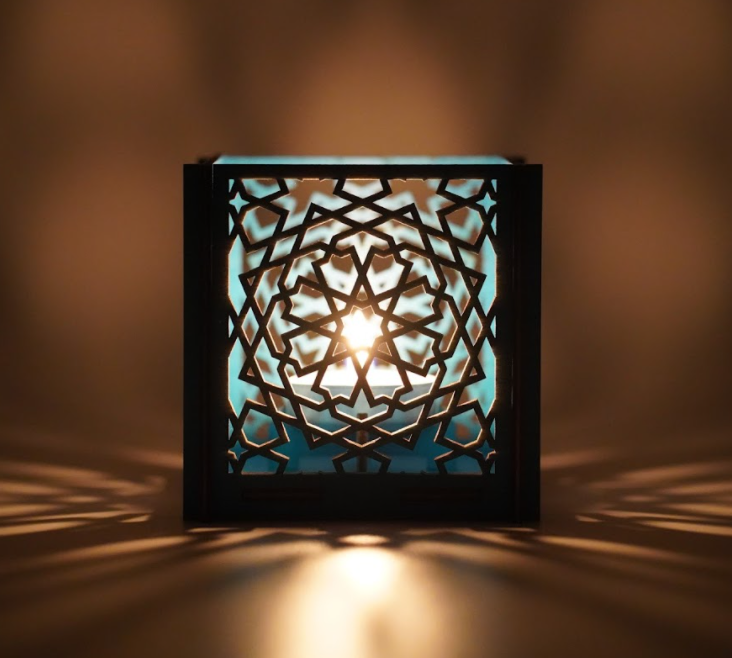 Selling via website
Art inspired by Islamic arts and architecture, by Mohamad Aaqib Anvarmia.

Khulelo
accessories | jewellery | textile artworks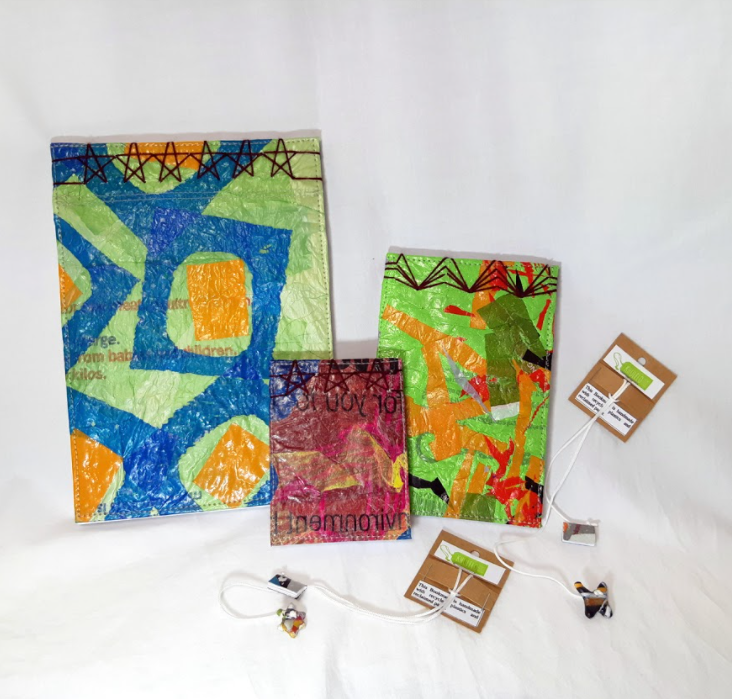 Selling via website
I am textile designer and maker based in Leicester and for many years I have been recycling, re-purposing, reclaiming and re-using all sorts of materials for my art work and crafts. With recycled materials, mainly plastic carrier bags, I make small wearable pieces of jewellery and other accessories. Inspired in nature I make small mounted textile artwork pieces, with a variety of textiles, fibres, paper and more.

Tess & Friends
fabric animal heads for hanging on the wall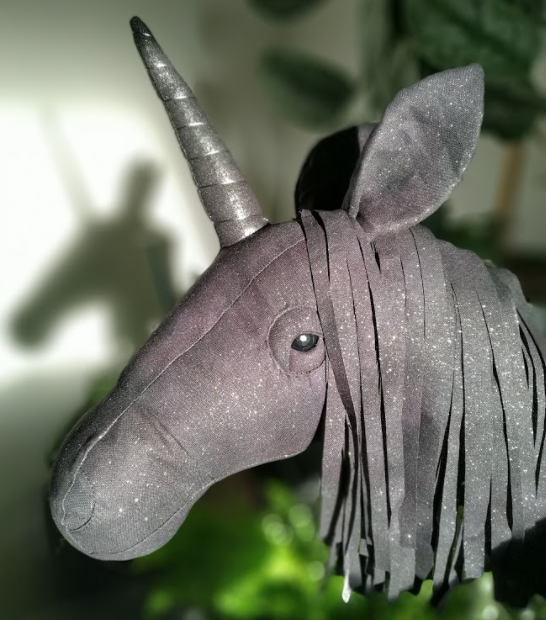 Selling via website
The designer is Vanessa Mooncie. She has kindly given me her permission to use her patterns. I have kept most as they are, others I have adapted a little. I hope to learn how to make my own patterns soon so that I can expand my range. I make them all myself in my spare room in Leicester. I use a wide range of fabrics to provide texture and character. Recently, I have been using fabric obtained from clothes bought from charity shops to reduce the use of virgin fabrics.

Hes Durkan Illustration
art prints | gift wrap | greeting cards
Selling via Etsy
I am a Leicester born and bred illustrator. I graduated with a 1st class honours in graphic design and illustration in 2017 and I opened my Etsy shop in October 2018 and since then I haven't had a spare minute! I sell hand illustrated gift wrap, greeting cards, Art prints and offer custom family portraits. My inspiration comes from everywhere, the people around me, the things I love and particularly the things that make me smile.

Roshni Desai Designs
lingerie | jewellery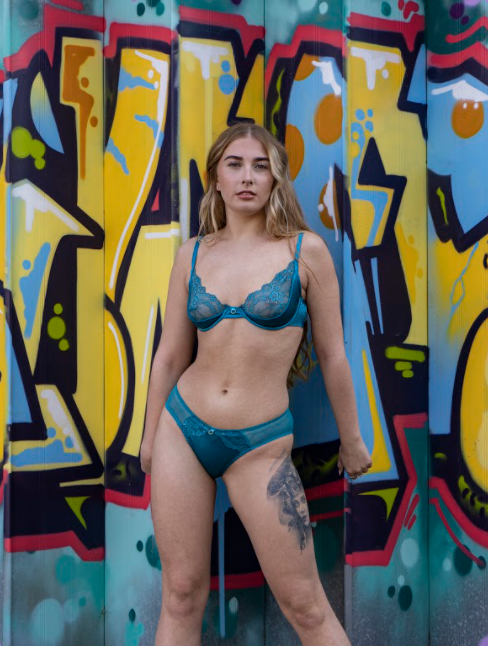 Selling via Asos
With adjustable bras and multisize knickers, RDD offers garments to fit all shapes and sizes whilst looking amazing. A collection of bold coloured lingerie designed to be eco-friendly, more sizes in one garment means less waste! Plastic free – to do our bit for the environment and reduce the amount of plastic waste, all items will be packed recyclable material. RDD will provide recyclable and reusable packaging wherever possible.

Paul Hainsworth
art prints | ceramics | greeting cards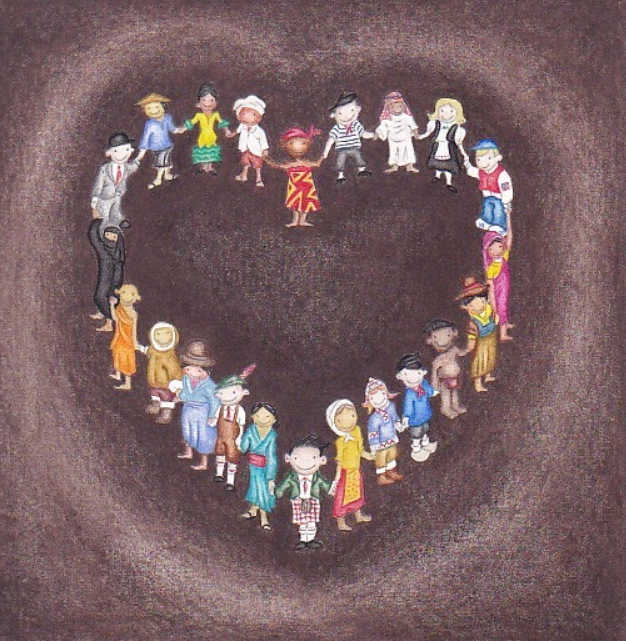 Selling via website
Limited edition, Fine Art prints, produced from my original watercolour paintings. Also a small range of greeting cards and ceramics.
I am a Leicestershire-based artist, producing images of local places, events and people. I have a vast range of subject matter, that includes country/rural scenes, seascapes, figurative and sporting images ( Leicester Tigers Rugby, LCFC etc…). Inspiration comes from my rural background and my interest in local sports.

Jennie Sergeant Designs
accessories | illustrations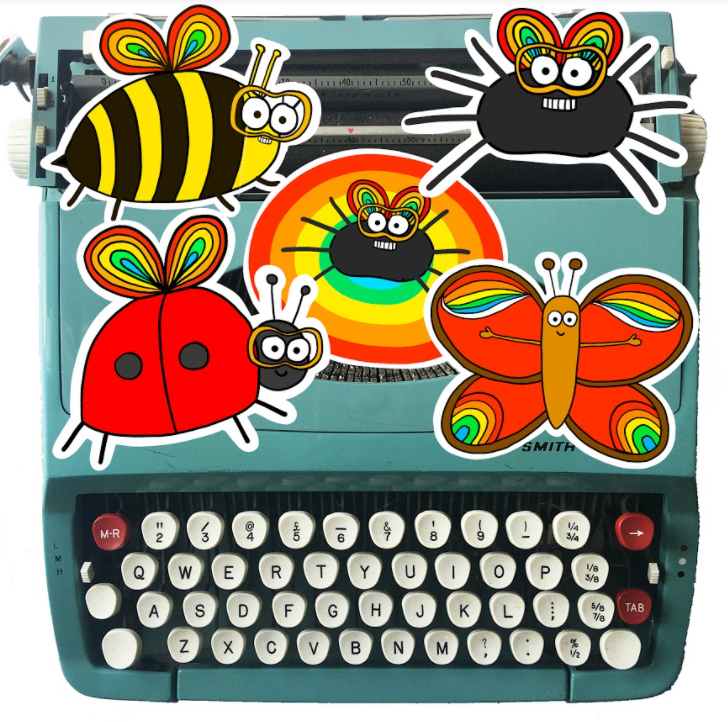 Selling via website
I turn my illustrated characters into keyrings, Christmas tree decorations, pencil cases, lavender bags, vinyl stickers, badges, prints and zines. I also do commission work and sell People and Pet Portrait packages. I'm an illustrator and maker of fun, cheerful and charming things designed to make people smile. Inspired by the 70s, animals and charity shop treasures, I create little characters with big personalities and turn them into happy illustrated products.

Lady Belly
jewellery
Selling via Etsy
Hand-cut jewellery, designed to empower and celebrate body positivity.

Sparks Art
art | greeting cards | homewares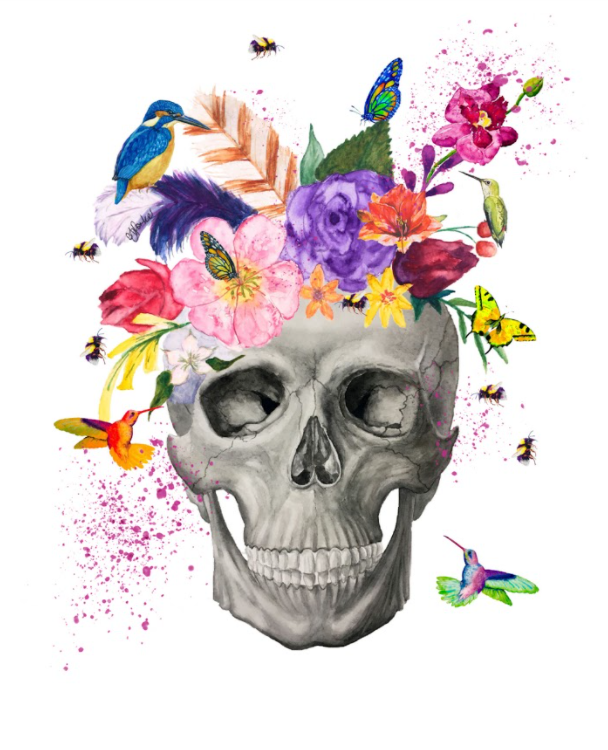 Selling via Etsy
Contemporary and modern artist based in NW Leicestershire. I love painting pet portraits and commissions of all sorts of subjects, from abstract landscapes to orange space hoppers to Japanese Geishas – and everything in between! I have a range of greetings cards and homewares, such as mugs, cushions, etc.

Cord at the Core
modern macrame home decor made with recycled cotton
Selling via Etsy
I'm into good quality handmade products, so decided to start making them for others to enjoy. I'm a scientist who loves the tact, colour and focus in crafts. Excited to close the circle and become a producer as well as a consumer, find my place in the Leicester scene and see my pieces in many homes!

Obsidian Butterfly
jewellery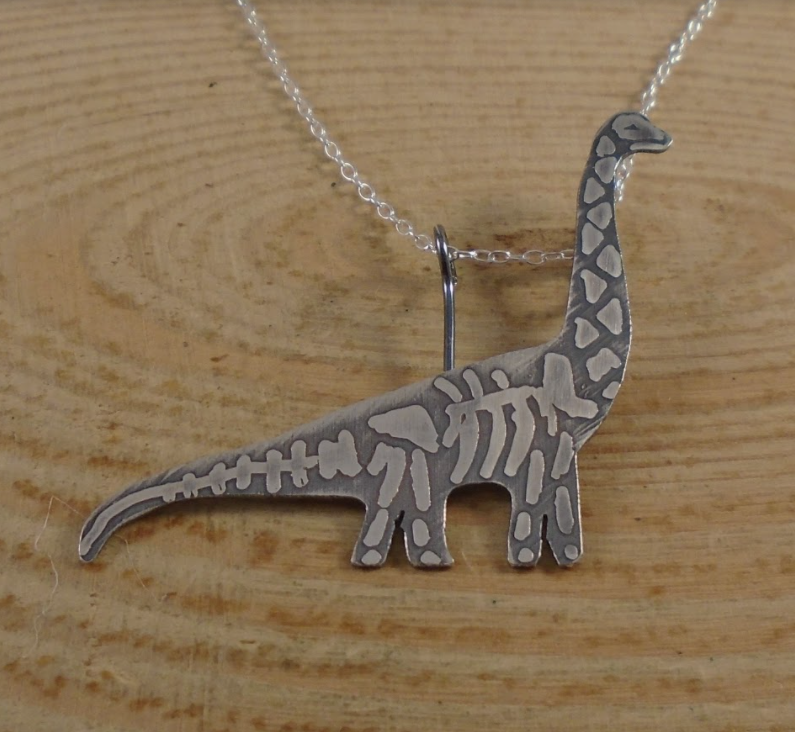 Selling via Etsy
I'm based in Leicester in my living room workshop, with my staffy, Molly. I love to create unusual, one off pieces, inspired by animals and nature. I also like to use unusual gemstones, that tell stories in their creation.

Hello Nelly Jane
digitally created illustrations and accessories
Selling via Etsy
Helen aka Hello Nelly Jane is a self-taught digital artist and self-confessed fabric addict Helen likes to create illustrations and products that bring a bit of sunshine into your life and takes inspiration from kawaii art, and popular culture, to create funny and sweet creations that appeal to both the young and young at heart.

Milunita
hand dyed T shirt and sweaters | illustrated prints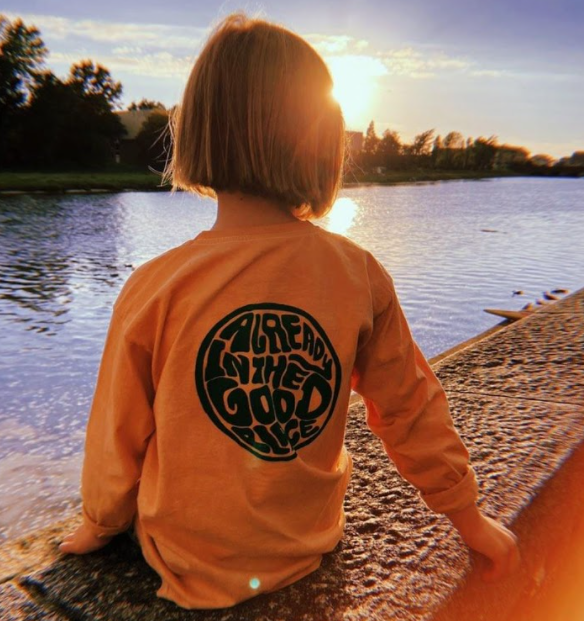 Selling via website
Sustainable hand dyed and printed T shirts and sweaters for kids and adults . Illustrated prints. MILUNITA was created as a creative outlet and a second focus away from being a new mother. Born in Sayulita, Mexico in 2018, Mi Lunita now runs from Leicester, England, where everything is lovingly handmade, most of the time with a sleeping babe upstairs or sometimes running circles around me while I draw, dye and print. It has given me an important and inventive purpose in my first year of motherhood whilst I slowly work out who and what I am, and I will always be grateful for that.

Sophie Jarram Ceramics
ceramics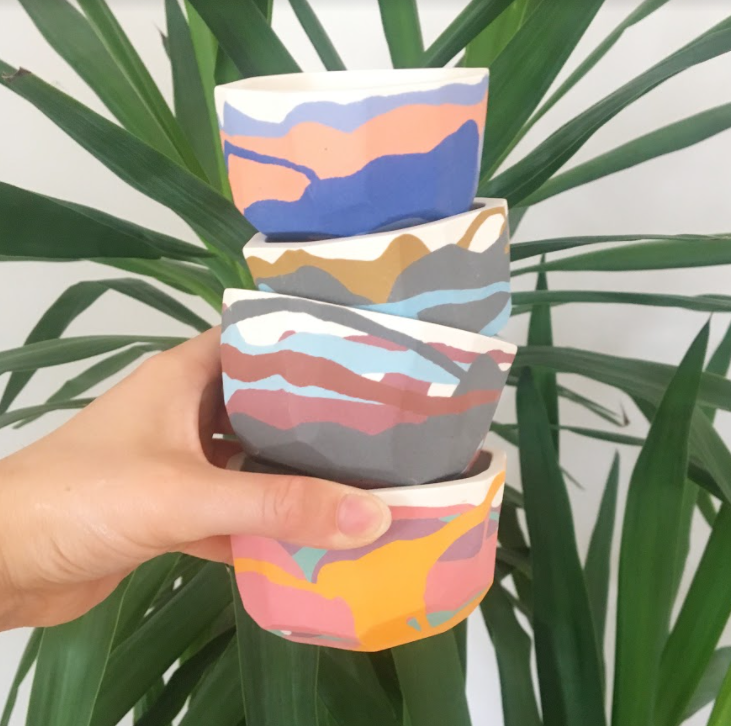 Selling via website
Handmade porcelain ceramics. I'm a potter working from a small messy workshop in Leicester. I learnt all things clay while studying Contemporary Crafts at Falmouth University.

UHOH
art prints and christmas cards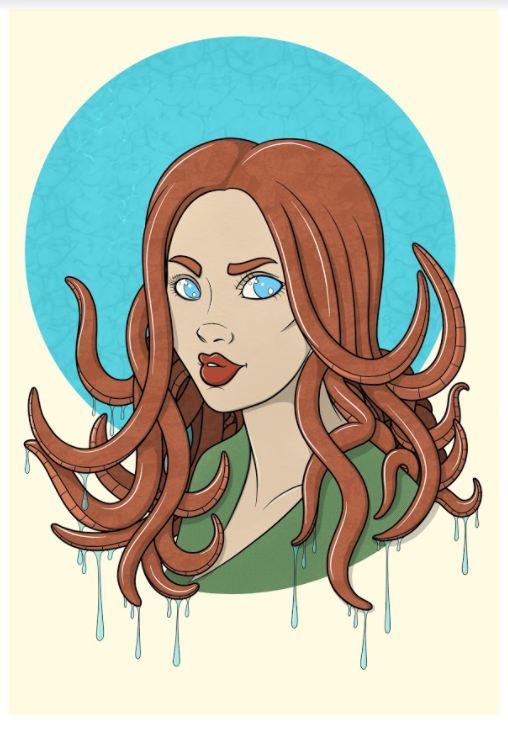 Selling via website
Nick Shove is a Bristol-born, Leicester-based artist and illustrator. His artwork style is born from his love of graffiti and street art and has been described as, 'bright, bold, colourful and cheerful' by his peers and as 'bloody hard to get off the dining room wall' by his Mum.

Rosy Appleton Woven
woven gifts and accessories
Selling via Folksy
Quirky, bold and geometric woven gifts and accessories. I weave all my fabric by hand or on a fully automated Jacquard loom. I am inspired by kitsch, pop art and Memphis design. I love contrasting bright colours with monochrome and my favourite yarn to work with is wool. It is so soft, bright and sustainable.

Keebleart
art prints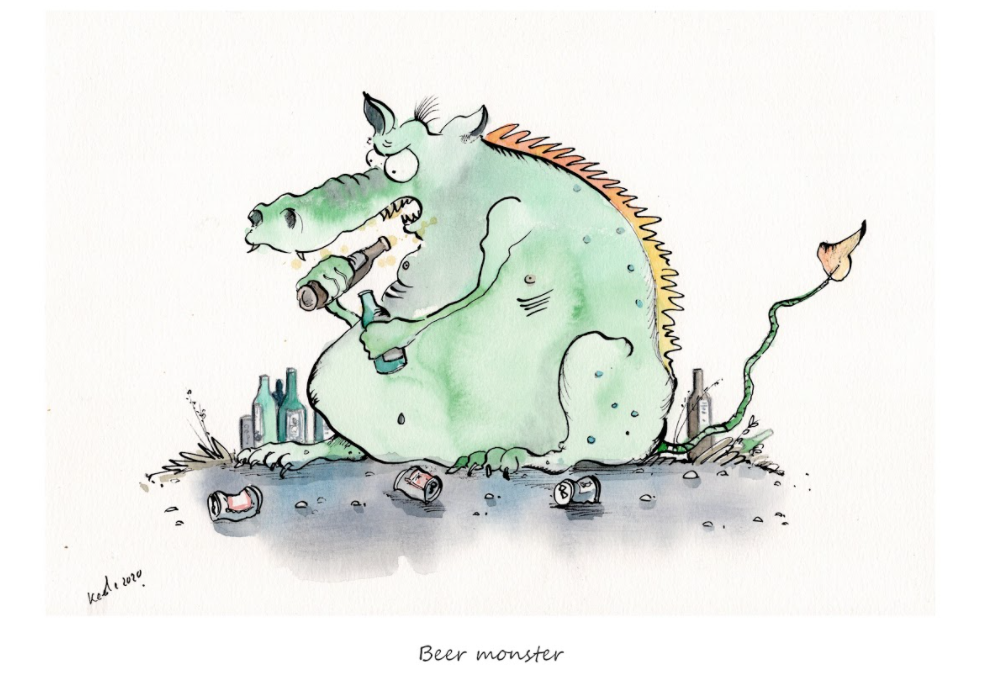 Selling via website
Humorous and heartfelt prints. I am a Leicestershire based artist working predominately with dip pen and watercolour. The world we live in can sometimes be a daunting and humourless place, so I try through my work, to raise a smile and touch on feelings we all share.

Rosie Whittle Jewellery
hand crafted jewellery made using recycled sterling silver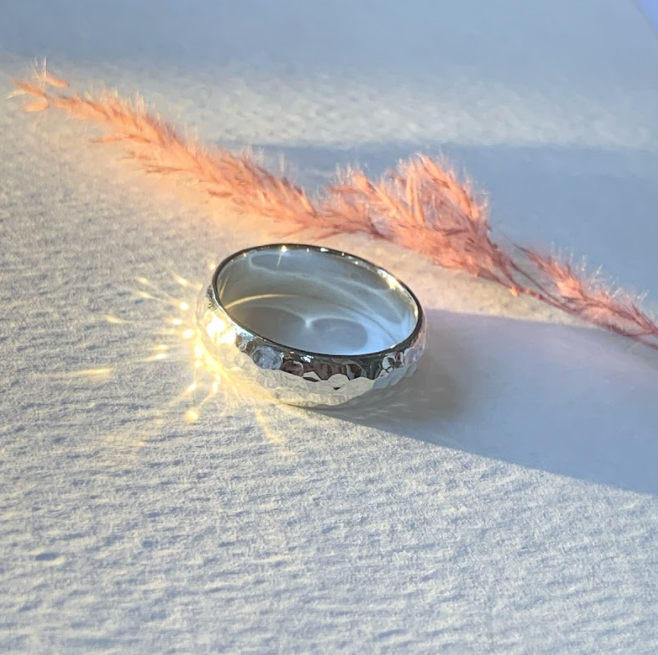 Selling via website
I design and make minimalistic jewellery using recycled silver. Each item is made by hand using traditional jewellery making techniques. Sustainability is important to me, which is why I have chosen to use recycled silver. I have also tried to ensure that my packaging is as sustainable as possible, using recycled and recyclable whenever possible.

Jess Illustrates
accessories | illustrations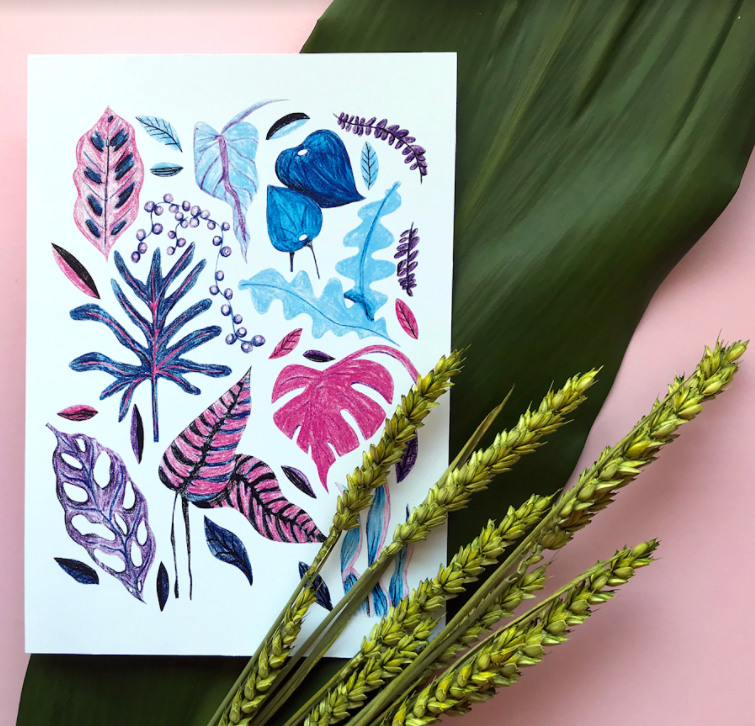 Selling via Etsy
Mixed media vibrant illustrations and clay goodness such as, earring holders, wall hangers, pins and more! Brazilian Fashion Design graduate, Post Grad and MA in Illustration and Animation at ESAD and IPCA in Portugal. Jess works as a freelance Designer and Illustrator and is currently in Leicester. Loves experimenting with different materials and can't stay away from colour bursts!

Maria Boyd Art
contemporary watercolours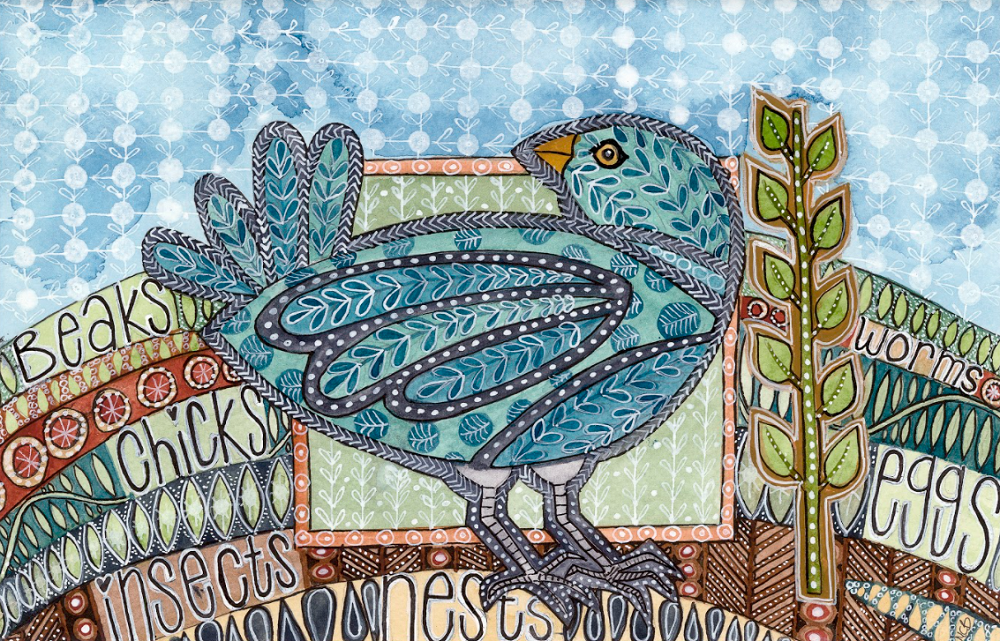 Selling via website
Maria creates highly stylized original watercolour and ink paintings. Her preferred subject is nature and wildlife and this is juxtaposed against a riot of pattern. Her inspiration comes from the landscape of her native Scotland to the ancient meadows of England and all the gardens, parks and pavements in-between. She translates and reimagines the surrounding Flora and Fauna into a highly decorative forms using the patterns and geometry contained in nature.

By Lucy Merrin
ethical blouses at high street prices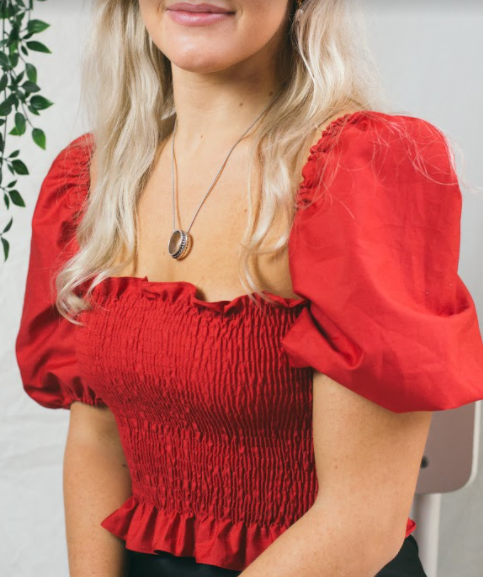 Selling via website
I'm a university student making clothes part time, they're all made to order and made by hand by me. Prices range from £28 to £48, and I offer a range of sizes and colours.

Happy Willow
handmade clasp purses and tote bags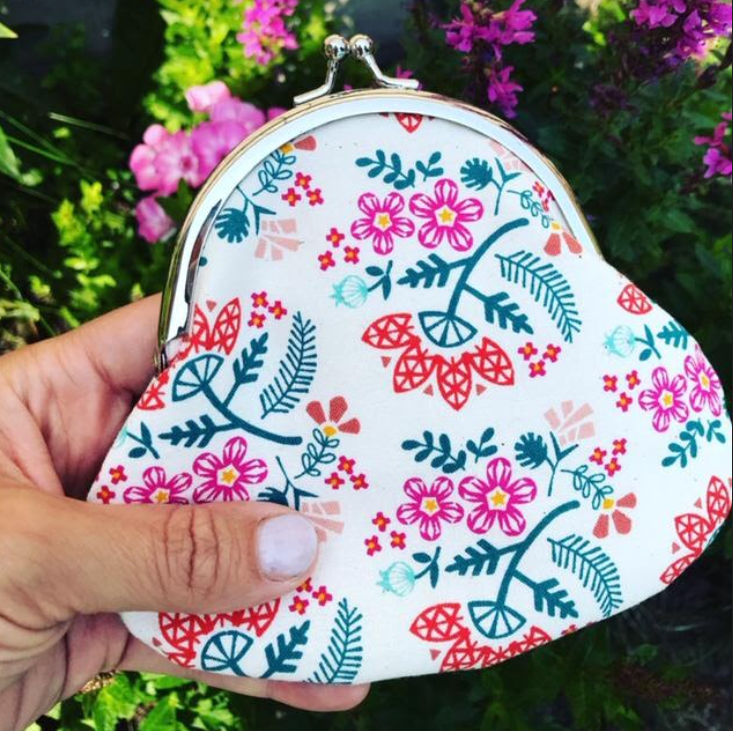 Selling via Etsy
I'm Katie, the owner and creator of Happy Willow. I started making bags and purses for friends and family some time ago and so, after receiving lots of lovely comments, I decided to set up Happy Willow. Designing and creating has always been my passion with a particular interest in pattern and colour. You will therefore find that most of the accessories I create are made from bright and colourful fabrics that aim to make you smile.

Pickle Illustration
bespoke illustrated outcomes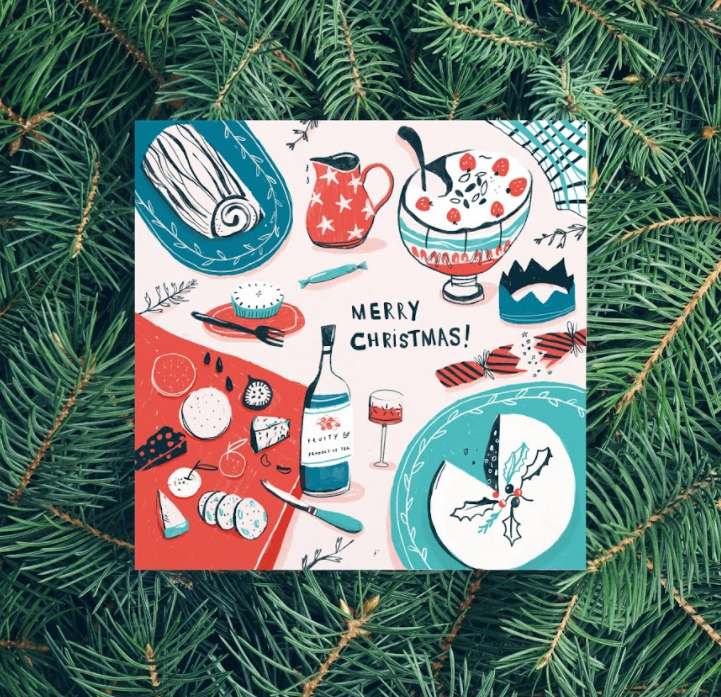 Selling via website
From prints to postcards, calendars and postcards; we create all things illustrative to brighten up your loved ones homes and days! An illustration duo from the midlands, we create lively illustrated outcomes to give your home a creative boost!

Wild Brambling
planet-friendly textiles and upcycled crafts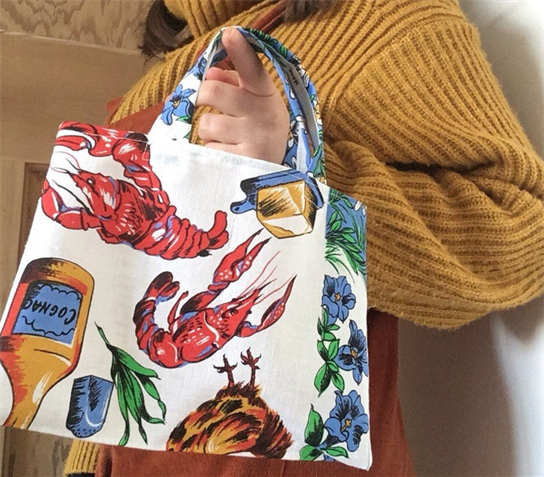 Selling via Etsy
Bags, gifts and home decor upcycled from vintage and reclaimed fabrics. Tote bags made from vintage tea towels, produce bags made from recycled retro bedding fabric, cushions from vintage upholstery fabric. I have just launched some super cute little brooches made from reclaimed wool. My focus is on sustainability and all my fabrics are secondhand.

Dominic McAlwane Ceramics
ceramics
Selling via Etsy
Almost exclusively thrown on the potters wheel, I strive to create curious objects of texture and contrast.

David Wright Pottery
stoneware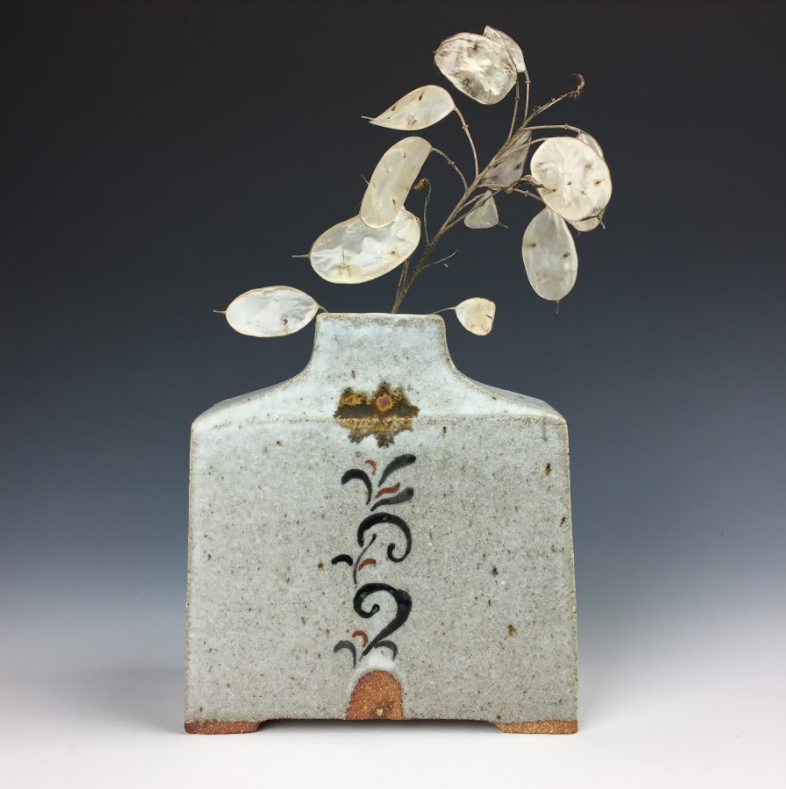 Selling via website
I prefer to make my work with ropes or coils of clay – the slower way of working allows me to consider and work with the clay, each piece is intuitive and very individual. My work has been described as European/Asian fusion influenced by the Asian aesthetic.

#