Arabesque.
A fusion of old and new.
A fusion of ancient Islamic ornamental designs, laser cut in to densely layered of intricate swirls and abstract patterns to create compositions that are precise and mesmerizing.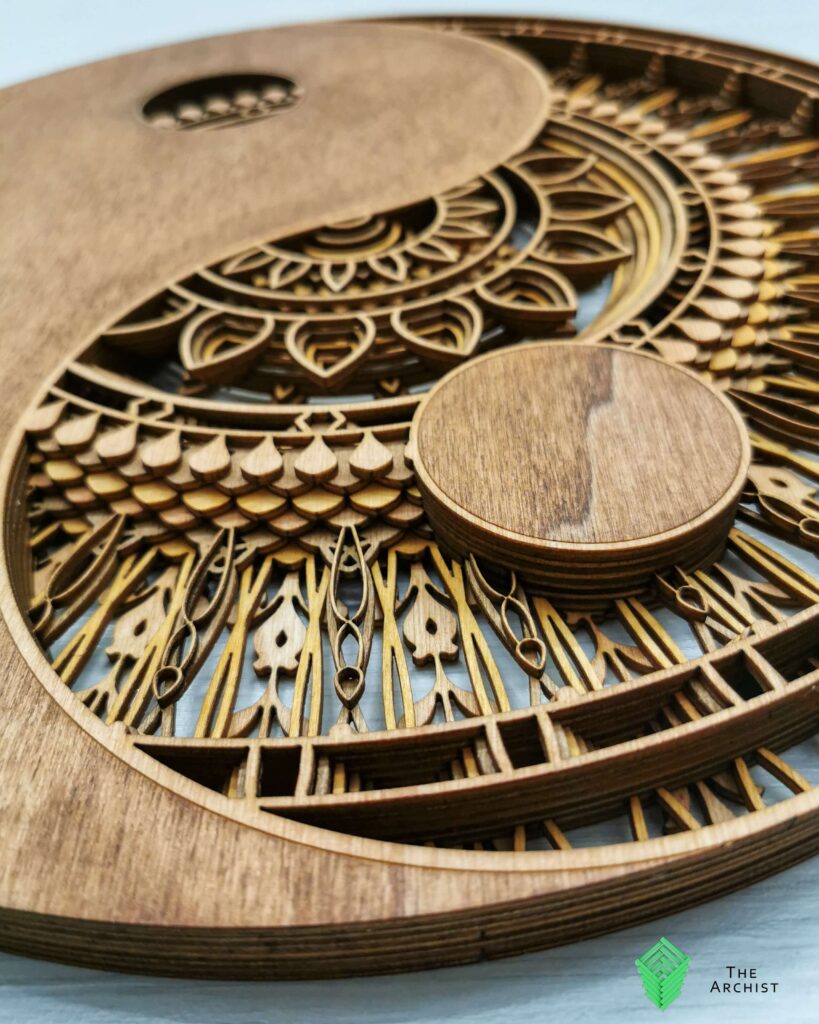 Each design begins as layers of complex vector illustrations, that are then laser-cut into 3mm thick plywood, and sanded by hand. The beauty of each layer comes to life when applying the wood stain which brings out the natural textures of the plywood or using vivid colours. And lastly all the layers are glued together.
The result is a magnificently textured, mandala-like work of art comprised of ornate layers that twist, overlap, and intersect spectacularly. And the look shifts with each change in perspective.
#
Multi-layered wooden laser cut art pieces – art inspired by Islamic arts and architecture, by Mohamad Aaqib Anvarmia aka The Archist.
EVENTS – come to
the exhibition launch on Friday 3 September, 5-8pm, free
the special Saturday opening on 4 September 10am-4pm, free
the workshop run by Aaqib at the LCB Family Day on Saturday 11 September 12-4pm, free
The Archist is based at Churchgate Studios in Leicester.
See links to his Facebook, Twitter, Instagram, Pinterest and Etsy sites at https://linktr.ee/aaqib